Paralympics Follow Olympics in 2012
The Summer Paralympic Games will be in London, UK, from August 29 to September 9, 2012. The Paralympics occur every 4 years, featuring top athletes worldwide. This event is for athletes with a disabilit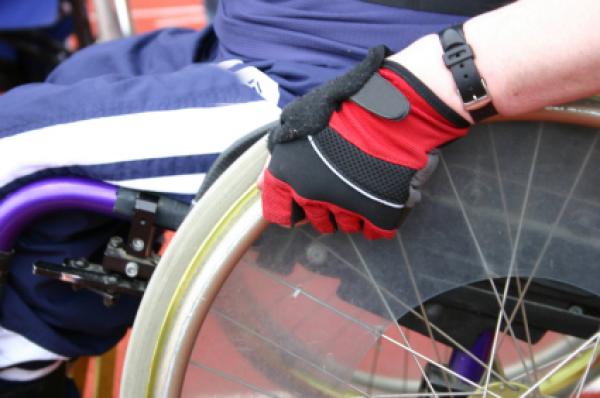 About the Paralympic Games
The Paralympics are elite sport events for athletes from six different disability groups. Athletes include those with mobility disabilities, intellectual disabilities, visual impairments, cerebral palsy and amputees. This event focuses on the athletes' achievements rather than their disabilities. Paralympic sports include athletics, cycling, judo, rowing, swimming, and volleyball. The Paralympic Games are always held in the same year as the Olympic Games.
It is a common misconception that the name Paralympics derives from the term paraplegic, due to its origins as a sporting event for people with spinal injuries. The name comes from the fact that it runs parallel to the Olympic Games hence the name Paralympics.
What do people do?
People from all over the world organize their holidays to travel to the host city of the Paralympic Games to watch sporting events that take place during this period. They include family, friends, and supporters of Paralympic athletes who compete for a medal. The Paralympics are also televised worldwide for those unable to attend the games and attract a lot of media attention.
Volunteering is also a popular activity around the time of the Paralympics. Thousands of Paralympic volunteers usually undergo thorough training before the games begin.
Public life
The working hours in host cities may be amended to ease traffic pressure on the roads in the run up to and during the Olympic and Paralympic Games. Public institutions are sometimes scheduled to open an hour later than their usual times and business working hours, especially in the retail industry, may be amended during the games.
Schools, administrative bodies and essential service sectors are usually exempt from the changes. Like the Olympic Games, many workers take their annual vacation for the Paralympics. Hotel reservation rates usually rise as a result of the games.
Background
In 1948 German-born neurologist Sir Ludwig Guttmann organized a sporting competition involving World War II veterans with spinal cord injuries in England. An international movement was born as a result of Guttmann's efforts. In 1960 athletes with a disability travelled to Rome to compete in Olympic-style games, which are now known as the Paralympics. The Paralympics have proven to be increasingly popular over time. The movement has grown dramatically since its first days. The number of athletes participating in the Summer Paralympic Games has increased from 400 athletes from 23 countries in Rome in 1960 to 3806 athletes from 136 countries in Athens in 2004.
The Paralympic Games are held in the same year as the Olympic Games. Since the Seoul 1988 Paralympic Games and the Albertville 1992 Winter Paralympic Games they have also been held at the same venues as the Olympics. The Winter Paralympics 2010 will be in Vancouver, Canada. London will host the Summer Paralympics in 2012. From the 2012 bid process onwards, the city chosen to host the Olympic Games will be obliged to also host the Paralympics.
In this Article
Olympic Events
Paralympics Follow Olympics in 2012
---