FIFA World Cup 2014: Brazil time zones & time difference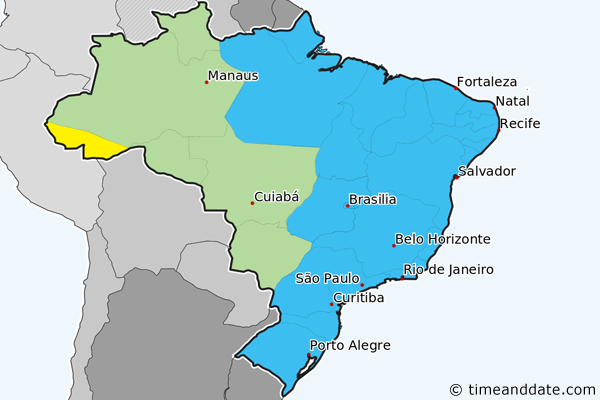 The FIFA World Cup in Brazil starts on 12 June, 2014 with the opening match between Brazil and Croatia at 17:00 (5pm) in Sao Paulo and ends with the World Cup final on 13 July at 16:00 (4pm) in Rio De Janeiro.
Host cities with time difference
Public holidays during the FIFA World Cup
The opening day – June 12 – is also "Lovers' Day" in Brazil, the host nation's version of Valentine's day. Brazilians' love for football is widely known and one can only suspect that this year "Lovers' Day" may be dedicated to the opening game rather than romance.
Thursday June 19, 2014 is Corpus Christi, a national holiday in all of Brazil.
Some host cities will also observe local public holidays during the World Cup.
Related links