Adelaide Cup in Australia
Quick Facts
Adelaide Cup is a state holiday and a horse racing event in South Australia.
Local names
| Name | Language |
| --- | --- |
| Adelaide Cup | English |
| Adelaide Cup | German |
Adelaide Cup 2014
Monday, March 10, 2014
Adelaide Cup 2015
Monday, March 9, 2015
List of dates for other years
Adelaide Cup is a state holiday in South Australia that falls on the second Monday of March. This horse racing event has been the heart of South Australia's sporting and social life since it was first run in 1864.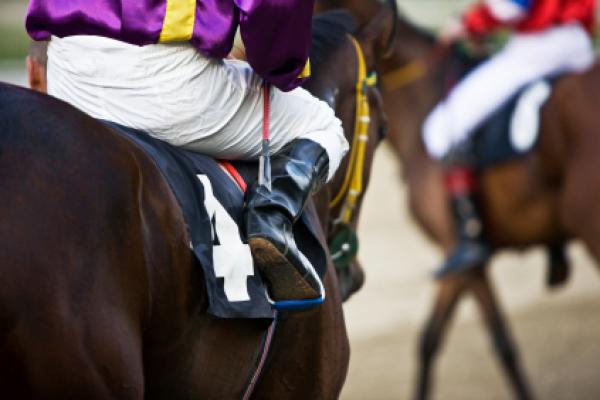 ©iStockphoto.com/webphotographeer
What do people do?
Adelaide Cup is one of the biggest events of the year for many people in South Australia. It is a social event in Adelaide that attracts horse racing enthusiasts and socialites alike. Those involved in the horse racing industry, including horse owners, trainers and jockeys, participate for prize money that is awarded to winning horses on the day. Many people bet on their favorite horse in hope of taking their winnings home. The first race generally starts between 11.45am and 12.30pm. There are usually eight races throughout the day that are 40 minutes apart.
Many people who attend the event dress up in their best outfits, watch or are chosen to take part in fashion shows, listen to live music, and socialize with celebrity guests on the field. Marquees are set up near the tracks where special guests can indulge in gourmet food and drinks. Those who do not attend the race track to watch the event may choose to watch it from their televisions at home.
Adelaide Cup is part of a long weekend so it is also a time for many people to plan a short vacation or camping trip to other parts of the state or other states within Australia. In previous times, some people chose celebrate Volunteer's Day instead of the Adelaide Cup in South Australia.
Public life
Adelaide Cup is a state holiday in South Australia. State government offices, schools and many businesses in South Australia are closed on the second Monday of March.
Background
Horse racing in Adelaide began in 1838 and the inaugural Adelaide Cup was run on the Thebarton Course on April 21, 1864. From this point onwards, the Adelaide Cup was an observance that became part of the state's annual racing schedule. A wartime ban on racing was introduced in 1942 but the ban was lifted in 1944 and the Adelaide Cup was run again. Adelaide Cup received its public holiday status in 1973 and became officially known as the SKYCITY Adelaide Cup in 2005.
Previously held on the third Monday of May, the Adelaide Cup date was changed in 2006 due to rainy weather that often coincided with the racing date in previous years. The newly proposed date needed to fit with the Australian national racing calendar. The South Australian government's decision to move the date to a warmer time of the year (in the southern hemisphere), which would improve financial returns, was a success. The Adelaide Cup date was fixed to be annually held on the second Monday of March from 2006 onwards.
Adelaide Cup Observances
| Weekday | Date | Year | Name | Holiday type | Where it is observed |
| --- | --- | --- | --- | --- | --- |
| Mon | May 21 | 1990 | Adelaide Cup | State Holiday | South Australia |
| Mon | May 20 | 1991 | Adelaide Cup | State Holiday | South Australia |
| Mon | May 18 | 1992 | Adelaide Cup | State Holiday | South Australia |
| Mon | May 17 | 1993 | Adelaide Cup | State Holiday | South Australia |
| Mon | May 16 | 1994 | Adelaide Cup | State Holiday | South Australia |
| Mon | May 15 | 1995 | Adelaide Cup | State Holiday | South Australia |
| Mon | May 20 | 1996 | Adelaide Cup | State Holiday | South Australia |
| Mon | May 19 | 1997 | Adelaide Cup | State Holiday | South Australia |
| Mon | May 18 | 1998 | Adelaide Cup | State Holiday | South Australia |
| Mon | May 17 | 1999 | Adelaide Cup | State Holiday | South Australia |
| Mon | May 15 | 2000 | Adelaide Cup | State Holiday | South Australia |
| Mon | May 21 | 2001 | Adelaide Cup | State Holiday | South Australia |
| Mon | May 20 | 2002 | Adelaide Cup | State Holiday | South Australia |
| Mon | May 19 | 2003 | Adelaide Cup | State Holiday | South Australia |
| Mon | May 17 | 2004 | Adelaide Cup | State Holiday | South Australia |
| Mon | May 16 | 2005 | Adelaide Cup | State Holiday | South Australia |
| Mon | Mar 13 | 2006 | Adelaide Cup | State Holiday | South Australia |
| Mon | Mar 12 | 2007 | Adelaide Cup | State Holiday | South Australia |
| Mon | Mar 10 | 2008 | Adelaide Cup | State Holiday | South Australia |
| Mon | Mar 9 | 2009 | Adelaide Cup | State Holiday | South Australia |
| Mon | Mar 8 | 2010 | Adelaide Cup | State Holiday | South Australia |
| Mon | Mar 14 | 2011 | Adelaide Cup | State Holiday | South Australia |
| Mon | Mar 12 | 2012 | Adelaide Cup | State Holiday | South Australia |
| Mon | Mar 11 | 2013 | Adelaide Cup | State Holiday | South Australia |
| Mon | Mar 10 | 2014 | Adelaide Cup | State Holiday | South Australia |
| Mon | Mar 9 | 2015 | Adelaide Cup | State Holiday | South Australia |
| Mon | Mar 14 | 2016 | Adelaide Cup | State Holiday | South Australia |
| Mon | Mar 13 | 2017 | Adelaide Cup | State Holiday | South Australia |
| Mon | Mar 12 | 2018 | Adelaide Cup | State Holiday | South Australia |
| Mon | Mar 11 | 2019 | Adelaide Cup | State Holiday | South Australia |
| Mon | Mar 9 | 2020 | Adelaide Cup | State Holiday | South Australia |
Other holidays in March 2014 in Australia
Other calendars
Related links