Christmas Eve in Australia
Quick Facts
Christmas Eve in Australia is annually celebrated on December 24, which is the day before Christmas Day.
Local names
| Name | Language |
| --- | --- |
| Christmas Eve | English |
| Heiligabend | German |
Christmas Eve 2014
Wednesday, December 24, 2014
Christmas Eve 2015
Thursday, December 24, 2015
List of dates for other years
Many Australians celebrate Christmas Eve on December 24 each year. It is a busy time of the year for many people who celebrate the Christmas season, as many spend Christmas Eve preparing for Christmas Day.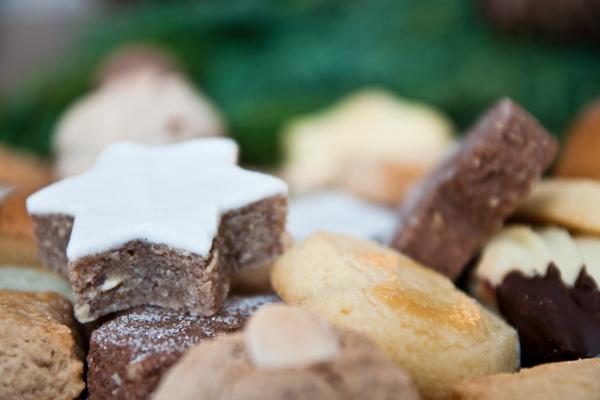 ©iStockphoto.com/Adrian Assalve
What do people do?
Many people spend Christmas Eve preparing for Christmas Day celebrations in Australia. Many offices have pre-Christmas lunches or parties on Christmas Eve although these events may occur as early as the second week of December. Some workers may have a half or full day off. Those who have time off may take part in summer (southern hemisphere) activities or sports such as swimming, surfing, tennis, windsurfing, football, cricket, barbecues and beach volleyball.
For some people, it is a time to travel to the northern hemisphere to experience a Christmas with snow. Those who travel within Australia may visit relatives or friends in their home towns or cities, while others choose to visit places such as north-east Queensland, the hinterlands along the eastern states, coastal parts of Western Australia, or escape to cooler places such as Tasmania. The weather is hot in outback Australia and other regions during this time of the year so visits to shopping centers are a popular way to escape the heat.
Some people spend the day doing last-minute preparations, particularly if they are expecting guests in the evening or on Christmas Day. Some shopping centres are open until midnight for last-minute shopping for decorations, food, presents and other Christmas items. Some churches, including the Roman Catholic Church, may have midnight masses that occur at midnight between Christmas Eve and Christmas Day.
Public life
Christmas Eve is not a public holiday but it is a busy time in shopping precincts. Schools and other educational institutions are closed on this day as the Christmas season falls within the school holiday period in Australia. Although it is a working day for many businesses, some offices may shut early on Christmas Eve. Those intending on travelling via public transport will need to check their schedules with the local transport authorities.
Background
Christians in Australia celebrate the birth of Jesus during the Christmas season. Christians believe that Jesus is "the son of God", the Messiah sent from heaven to save the world. A Roman almanac confirms that 25 December was used to celebrate Christmas in 336 CE, although it was nearly 600 years later that the churches created a liturgy - a service for public worship - for the occasion. Different denominations have various traditions and church services on Christmas Day.
The first official Australian Christmas Eve was most likely celebrated on December 24 in 1788, as Christmas Day was first celebrated at Sydney Cove, Australia, on December 25 that year. Governor Arthur Phillips presided over a traditional Christmas meal with his officers ending with a loyal toast to King George III on Christmas Day.
Symbols
Many Australians use artificial Christmas trees, with a star or angel at the top of the tree, to brighten their homes during this time of the year. Other symbols include the mistletoe and the holly, which is placed over the doorway and was believed to drive away evil.
Santa Claus is also a popular element of Christmas in Australia. The story of Santa Claus has its origins in the legends surrounding the humble generosity of Saint Nicholas, whose feast day is celebrated on December 6. According to some historical records, Saint Nicholas was a fourth century Christian bishop from Myra (in modern-day Turkey) who became the patron saint of children. Popular Christmas songs during this time of the year include "Jingle Bells", "Deck the Halls", "Here Comes Santa Claus", "Silent Night", and "We Wish You a Merry Christmas".
Note: Timeanddate.com wishes to thank the Australian Government Culture and Recreation Portal for background information on Christmas season celebrations in Australia. Also any reference to summer in this article refers to summer in the southern hemisphere.
About Christmas Eve in other countries
Read more about
Christmas Eve
.
Christmas Eve Observances
| Weekday | Date | Year | Name | Holiday type | Where it is observed |
| --- | --- | --- | --- | --- | --- |
| Mon | Dec 24 | 1990 | Christmas Eve | Observance | |
| Tue | Dec 24 | 1991 | Christmas Eve | Observance | |
| Thu | Dec 24 | 1992 | Christmas Eve | Observance | |
| Fri | Dec 24 | 1993 | Christmas Eve | Observance | |
| Sat | Dec 24 | 1994 | Christmas Eve | Observance | |
| Sun | Dec 24 | 1995 | Christmas Eve | Observance | |
| Tue | Dec 24 | 1996 | Christmas Eve | Observance | |
| Wed | Dec 24 | 1997 | Christmas Eve | Observance | |
| Thu | Dec 24 | 1998 | Christmas Eve | Observance | |
| Fri | Dec 24 | 1999 | Christmas Eve | Observance | |
| Sun | Dec 24 | 2000 | Christmas Eve | Observance | |
| Mon | Dec 24 | 2001 | Christmas Eve | Observance | |
| Tue | Dec 24 | 2002 | Christmas Eve | Observance | |
| Wed | Dec 24 | 2003 | Christmas Eve | Observance | |
| Fri | Dec 24 | 2004 | Christmas Eve | Observance | |
| Sat | Dec 24 | 2005 | Christmas Eve | Observance | |
| Sun | Dec 24 | 2006 | Christmas Eve | Observance | |
| Mon | Dec 24 | 2007 | Christmas Eve | Observance | |
| Wed | Dec 24 | 2008 | Christmas Eve | Observance | |
| Thu | Dec 24 | 2009 | Christmas Eve | Observance | |
| Fri | Dec 24 | 2010 | Christmas Eve | Observance | |
| Sat | Dec 24 | 2011 | Christmas Eve | Observance | |
| Mon | Dec 24 | 2012 | Christmas Eve | Observance | |
| Tue | Dec 24 | 2013 | Christmas Eve | Observance | |
| Wed | Dec 24 | 2014 | Christmas Eve | Observance | |
| Thu | Dec 24 | 2015 | Christmas Eve | Observance | |
| Sat | Dec 24 | 2016 | Christmas Eve | Observance | |
| Sun | Dec 24 | 2017 | Christmas Eve | Observance | |
| Mon | Dec 24 | 2018 | Christmas Eve | Observance | |
| Tue | Dec 24 | 2019 | Christmas Eve | Observance | |
| Thu | Dec 24 | 2020 | Christmas Eve | Observance | |
Related holidays
Other holidays in December 2014 in Australia
Other calendars
Related links