Easter Monday in Australia
Quick Facts
Easter Monday is the day after Easter Sunday and is a nationwide holiday in Australia.
Local names
| Name | Language |
| --- | --- |
| Easter Monday | English |
| Ostermontag | German |
Easter Monday 2014
Monday, April 21, 2014
Easter Monday 2015
Monday, April 6, 2015
List of dates for other years
Easter Monday is the day after Easter Sunday. It is a public holiday throughout Australia each year.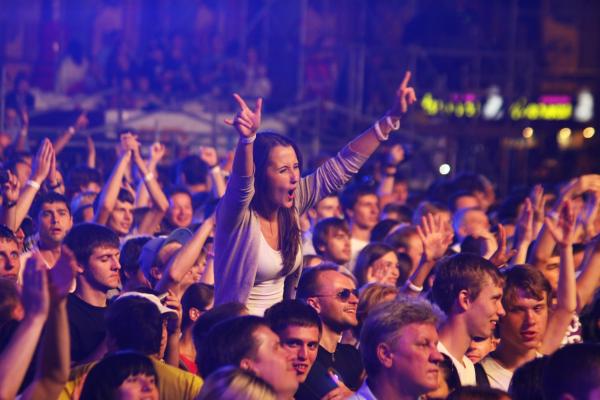 ©bigstockphoto.com/katatonia82
What do people do?
Many people spend Easter Monday with family or friends, carrying out home maintenance or attending sports matches. Easter Monday is the last day of many music festivals held during the long weekend. These include the National Folk Festival, the Byron Bay East Coast Blues and Roots Bluesfest, the Australian Gospel Festival and a range of local events.
A number of large sporting events end on Easter Monday. These include: the Stawell Easter Gift athletics competition; the Three Peaks Race, which consists of sections sailing around Tasmania and sections running up and down three mountains on the island; the Easter Racing Carnival in Sydney; and the Brisbane to Gladstone yacht race. Other events, including horse race meetings in Melbourne and major football fixtures, are held on Easter Monday.
Many people enjoy the Easter eggs that they received during the weekend. They may also eat an Easter bilby, a chocolate model of a small, endangered mammal native to Australia. A recent campaign attempted to persuade children that the Easter bilby, rather than the Easter bunny, brings Easter eggs. This is because rabbits are seen as pests that destroy natural habitats and agricultural crops.
Public life
Easter Monday is a public holiday throughout Australia. Schools, businesses and other organizations are closed. Many large stores and shopping centers are closed. Small stores and those selling building materials, household goods or motor vehicle parts may be open. If they are open, they may have shorter trading hours than on regular Mondays.
Public transport services are often restricted and may not run at all. There may be congestion on the roads and at airports as people return from vacations and when sports and cultural festivals end.
Background
Easter Monday is celebrated as a holiday in many Christian cultures. In previous times, the Easter celebrations often lasted eight days. This period was known as the Octave of Easter and is still called that in some church calendars. The Easter date depends on the ecclesiastical approximation of the March equinox. In many places, there were egg rolling competitions and people poured water over each other. This may have originated in the Catholic custom of taking holy water, which had been blessed on Easter Sunday, home to sprinkle on the house and food. Gradually, the celebrations in the week after Easter became shortened to just the Monday after Easter. The custom of a holiday on this day was brought to Australia by the early English, Welsh, Scottish and Irish settlers.
About Easter Monday in other countries
Read more about
Easter Monday
.
Easter Monday Observances
| Weekday | Date | Year | Name | Holiday type | Where it is observed |
| --- | --- | --- | --- | --- | --- |
| Mon | Apr 16 | 1990 | Easter Monday | National Holiday | |
| Mon | Apr 1 | 1991 | Easter Monday | National Holiday | |
| Mon | Apr 20 | 1992 | Easter Monday | National Holiday | |
| Mon | Apr 12 | 1993 | Easter Monday | National Holiday | |
| Mon | Apr 4 | 1994 | Easter Monday | National Holiday | |
| Mon | Apr 17 | 1995 | Easter Monday | National Holiday | |
| Mon | Apr 8 | 1996 | Easter Monday | National Holiday | |
| Mon | Mar 31 | 1997 | Easter Monday | National Holiday | |
| Mon | Apr 13 | 1998 | Easter Monday | National Holiday | |
| Mon | Apr 5 | 1999 | Easter Monday | National Holiday | |
| Mon | Apr 24 | 2000 | Easter Monday | National Holiday | |
| Mon | Apr 16 | 2001 | Easter Monday | National Holiday | |
| Mon | Apr 1 | 2002 | Easter Monday | National Holiday | |
| Mon | Apr 21 | 2003 | Easter Monday | National Holiday | |
| Mon | Apr 12 | 2004 | Easter Monday | National Holiday | |
| Mon | Mar 28 | 2005 | Easter Monday | National Holiday | |
| Mon | Apr 17 | 2006 | Easter Monday | National Holiday | |
| Mon | Apr 9 | 2007 | Easter Monday | National Holiday | |
| Mon | Mar 24 | 2008 | Easter Monday | National Holiday | |
| Mon | Apr 13 | 2009 | Easter Monday | National Holiday | |
| Mon | Apr 5 | 2010 | Easter Monday | National Holiday | |
| Mon | Apr 25 | 2011 | Easter Monday | National Holiday | |
| Mon | Apr 9 | 2012 | Easter Monday | National Holiday | |
| Mon | Apr 1 | 2013 | Easter Monday | National Holiday | |
| Mon | Apr 21 | 2014 | Easter Monday | National Holiday | |
| Mon | Apr 6 | 2015 | Easter Monday | National Holiday | |
| Mon | Mar 28 | 2016 | Easter Monday | National Holiday | |
| Mon | Apr 17 | 2017 | Easter Monday | National Holiday | |
| Mon | Apr 2 | 2018 | Easter Monday | National Holiday | |
| Mon | Apr 22 | 2019 | Easter Monday | National Holiday | |
| Mon | Apr 13 | 2020 | Easter Monday | National Holiday | |
Related holidays
Other holidays in April 2014 in Australia
Other calendars
Related links