Purim in Australia
Quick Facts
Purim commemorates a time when Jewish people were saved from death around the fourth century BCE, according to the Book of Esther.
Local names
| Name | Language |
| --- | --- |
| Purim | English |
| Purim | German |
Purim 2014
Sunday, March 16, 2014
Purim 2015
Thursday, March 5, 2015
Note:
Jewish holidays begin at sundown the day before the date specified for the holiday.
List of dates for other years
Many Jewish communities in Australia celebrate Purim to commemorate the Jewish people's deliverance from death around the fourth century BCE, as told in the Book of Esther. Esther was a queen who helped stop the villain Haman's plans to kill Jewish people.
Purim is usually celebrated on the 14th day of the month of Adar in the Jewish calendar, which is in February or March in the Gregorian calendar. According to many sources, the celebrations begin at around sunset on the 13th day of Adar, while other sources mention that Purim is observed on the 15th day of Adar.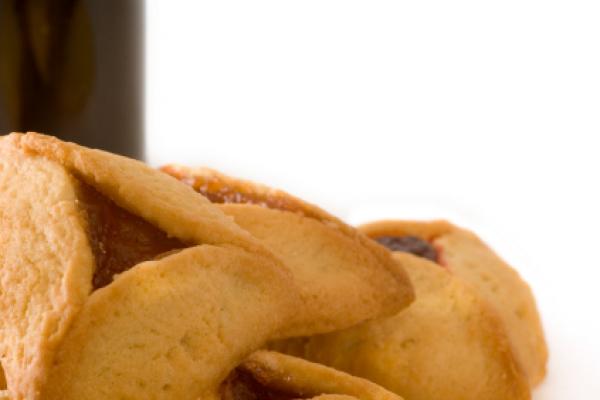 ©iStockphoto.com/sterling_photo
What do people do?
Purim usually begins with the reading of the Megilla (or Megillah), which refers to the story of Esther, in the synagogues for many Jewish Australians. Graggers, which are Purim noisemakers, are used to drown out the name of the villain Haman when the story of Esther is read, particularly to children. Various types of graggers or other noisemakers, including clappers, are sold in Australia prior to Purim.
Purim parties involving all generations of Jewish people are held in both urban and rural Australia. Purim gift baskets are also exchanged. These baskets may include pretzels, chocolates, other types of candy, and clappers. Many Jewish people donate to charity around this time of the year.
Public life
Purim is not a public holiday in Australia so public offices, schools, many businesses and transport systems are open or operational.
Background
The history of Australia's Jewish settlement can be traced back to the first fleet that landed in Sydney, Australia, in 1788. The fleet included about 14 Jewish people. Australia's history is made up of Jewish pioneers and achievers, such as General Sir John Monash, a well-known leader who contributed to Australia's heritage, and Sir Isaac Isaacs, the first Australian-born Governor General.
Jewish Australians continue to comprise a rich cultural mix in Australia's modern society, where their achievements are recognized and synagogues, museums, paintings and sculptures that celebrate Jewish culture and heritage are appreciated. Festivals such as Purim are celebrated among Jewish communities in Australia. Purim commemorates the time when the Jewish people living in Persia were saved from extermination by the courage of a Jewish woman called Esther.
About Purim in other countries
Read more about
Purim
.
Purim Observances
Note:
Jewish holidays begin at sundown the day before the date specified for the holiday.
| Weekday | Date | Year | Name | Holiday type | Where it is observed |
| --- | --- | --- | --- | --- | --- |
| Sun | Mar 11 | 1990 | Purim | Jewish holiday | |
| Thu | Feb 28 | 1991 | Purim | Jewish holiday | |
| Thu | Mar 19 | 1992 | Purim | Jewish holiday | |
| Sun | Mar 7 | 1993 | Purim | Jewish holiday | |
| Fri | Feb 25 | 1994 | Purim | Jewish holiday | |
| Thu | Mar 16 | 1995 | Purim | Jewish holiday | |
| Tue | Mar 5 | 1996 | Purim | Jewish holiday | |
| Sun | Mar 23 | 1997 | Purim | Jewish holiday | |
| Thu | Mar 12 | 1998 | Purim | Jewish holiday | |
| Tue | Mar 2 | 1999 | Purim | Jewish holiday | |
| Tue | Mar 21 | 2000 | Purim | Jewish holiday | |
| Fri | Mar 9 | 2001 | Purim | Jewish holiday | |
| Tue | Feb 26 | 2002 | Purim | Jewish holiday | |
| Tue | Mar 18 | 2003 | Purim | Jewish holiday | |
| Sun | Mar 7 | 2004 | Purim | Jewish holiday | |
| Fri | Mar 25 | 2005 | Purim | Jewish holiday | |
| Tue | Mar 14 | 2006 | Purim | Jewish holiday | |
| Sun | Mar 4 | 2007 | Purim | Jewish holiday | |
| Fri | Mar 21 | 2008 | Purim | Jewish holiday | |
| Tue | Mar 10 | 2009 | Purim | Jewish holiday | |
| Sun | Feb 28 | 2010 | Purim | Jewish holiday | |
| Sun | Mar 20 | 2011 | Purim | Jewish holiday | |
| Thu | Mar 8 | 2012 | Purim | Jewish holiday | |
| Sun | Feb 24 | 2013 | Purim | Jewish holiday | |
| Sun | Mar 16 | 2014 | Purim | Jewish holiday | |
| Thu | Mar 5 | 2015 | Purim | Jewish holiday | |
| Thu | Mar 24 | 2016 | Purim | Jewish holiday | |
| Sun | Mar 12 | 2017 | Purim | Jewish holiday | |
| Thu | Mar 1 | 2018 | Purim | Jewish holiday | |
| Thu | Mar 21 | 2019 | Purim | Jewish holiday | |
| Tue | Mar 10 | 2020 | Purim | Jewish holiday | |
Other holidays in March 2014 in Australia
Other calendars
Related links