Mother's Day in Canada
Quick Facts
Mother's Day is celebrated in Canada on the second Sunday of May each year.
Local names
| Name | Language |
| --- | --- |
| Mother's Day | English |
| Fete Des Meres | French |
| Muttertag | German |
Mother's Day 2014
Sunday, May 11, 2014
Mother's Day 2015
Sunday, May 10, 2015
List of dates for other years
Many Canadians celebrate Mother's Day by showing their appreciation for mothers or mother figures. The Mother's Day date in Canada is on the second Sunday of May each year.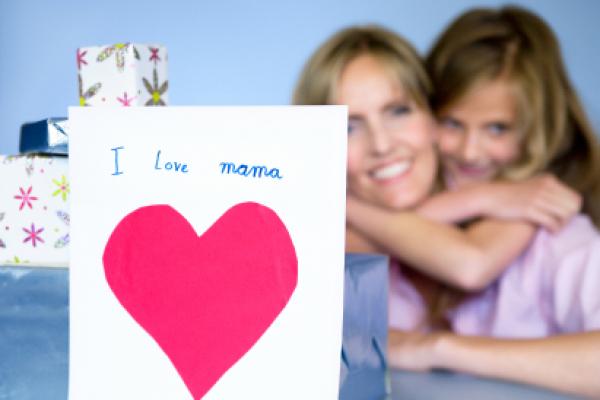 ©iStockphoto.com/Kateryna Govorushchenko
What do people do?
Many people in Canada express their gratitude towards mothers and mother figures on Mother's Day. Mother figures may include step-mothers, mothers-in-law, guardians (eg. foster parents), and family friends. It is the time for people to thank mothers and mother figures who took the time care for them and help them through life's challenges. Father's Day is also celebrated in Canada on the third Sunday of June, when people thank fathers and father figures for the positive contributions they made.
Some people give cards, flowers, or chocolates, and/or make handmade items or special meals on Mother's Day. Others take their mothers or mother figures to the movies, a restaurant, café, or a day in a park. Some mothers and mother figures also receive special gifts such as jewelry, clothing, accessories, and gift vouchers for services or products.
Public life
Mother's Day is not a federal holiday but it is on a Sunday, when many organizations, schools, and government offices are closed. Public transit systems run to their normal Sunday schedules and restaurants may be busier than usual as some people take their mothers out for a treat.
Background and symbols
Early celebrations of Mother's Day originated from Canada's neighboring country, the United States. Carnations are a popular Mother's Day symbol in both Canada and the United States. Some people may choose to wear a carnation as a brooch on Mother's Day. However, other flowers are also given to mothers or mother figures to symbolize one's love and appreciation for them.
About Mother's Day in other countries
Read more about
Mother's Day
.
Mother's Day Observances
| Weekday | Date | Year | Name | Holiday type | Where it is observed |
| --- | --- | --- | --- | --- | --- |
| Sun | May 13 | 1990 | Mother's Day | Observance | |
| Sun | May 12 | 1991 | Mother's Day | Observance | |
| Sun | May 10 | 1992 | Mother's Day | Observance | |
| Sun | May 9 | 1993 | Mother's Day | Observance | |
| Sun | May 8 | 1994 | Mother's Day | Observance | |
| Sun | May 14 | 1995 | Mother's Day | Observance | |
| Sun | May 12 | 1996 | Mother's Day | Observance | |
| Sun | May 11 | 1997 | Mother's Day | Observance | |
| Sun | May 10 | 1998 | Mother's Day | Observance | |
| Sun | May 9 | 1999 | Mother's Day | Observance | |
| Sun | May 14 | 2000 | Mother's Day | Observance | |
| Sun | May 13 | 2001 | Mother's Day | Observance | |
| Sun | May 12 | 2002 | Mother's Day | Observance | |
| Sun | May 11 | 2003 | Mother's Day | Observance | |
| Sun | May 9 | 2004 | Mother's Day | Observance | |
| Sun | May 8 | 2005 | Mother's Day | Observance | |
| Sun | May 14 | 2006 | Mother's Day | Observance | |
| Sun | May 13 | 2007 | Mother's Day | Observance | |
| Sun | May 11 | 2008 | Mother's Day | Observance | |
| Sun | May 10 | 2009 | Mother's Day | Observance | |
| Sun | May 9 | 2010 | Mother's Day | Observance | |
| Sun | May 8 | 2011 | Mother's Day | Observance | |
| Sun | May 13 | 2012 | Mother's Day | Observance | |
| Sun | May 12 | 2013 | Mother's Day | Observance | |
| Sun | May 11 | 2014 | Mother's Day | Observance | |
| Sun | May 10 | 2015 | Mother's Day | Observance | |
| Sun | May 8 | 2016 | Mother's Day | Observance | |
| Sun | May 14 | 2017 | Mother's Day | Observance | |
| Sun | May 13 | 2018 | Mother's Day | Observance | |
| Sun | May 12 | 2019 | Mother's Day | Observance | |
| Sun | May 10 | 2020 | Mother's Day | Observance | |
Related holiday
Other holidays in May 2014 in Canada
Other calendars
Related links