St. Patrick's Day in Ireland
Quick Facts
St Patrick's Day is the feast day of Ireland's patron saint. It is a public holiday in the Republic of Ireland.
Local names
| Name | Language |
| --- | --- |
| St. Patrick's Day | English |
| Lá Fhéile Pádraig | Irish |
| St. Patrick's Day | German |
St. Patrick's Day 2014
Monday, March 17, 2014
St. Patrick's Day 2015
Tuesday, March 17, 2015
List of dates for other years
St Patrick's Day (Lá Fhéile Pádraig) is Ireland's national holiday. People hold parades and festivals to celebrate Irish culture on the day.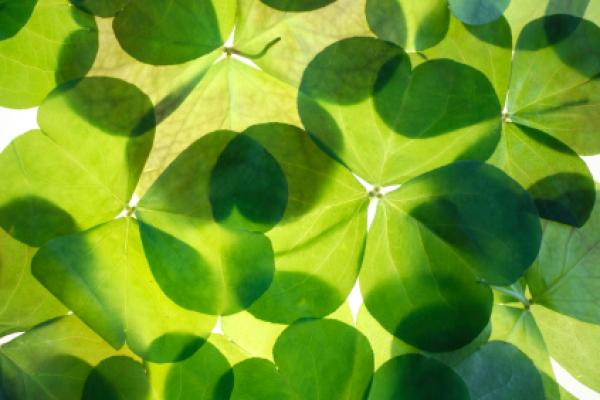 ©iStockphoto.com/donna rae moratelli
What do people do?
People throughout Ireland hold parades and festivals that celebrate Irish culture. The largest parade is in Dublin. Many towns and villages also have their own parade. Local musicians often perform during the parades. Week long festivals of Irish visual and performing arts and music are held in many regions. The atmosphere is welcoming and friendly.
Public life
Banks, post offices and many other businesses and organizations are closed in Ireland on St Patrick's Day. However, stores and pubs are generally open, although they may open later and close earlier than usual. Public transport service schedules vary depending on where one lives and intends to travel. There may be some local disruption to traffic because of the parades and large scale celebrations, particularly in Dublin. If March 17 falls on a Sunday, the public holiday is on Monday, March 18.
Background
St Patrick was born in 387 CE and grew up near the present day border between Scotland and England. He was taken to Ireland as a slave when he was 16. He fled back to Great Britain after six years before returning to Ireland as a missionary later in his life. He played an important role in converting Ireland's inhabitants to Christianity. According to legend, he drove all snakes from the island, although these "snakes" probably represent a particular group of pagans or druids.
Many Christians believe that Patrick died on March 17 in the year 461 CE or 493 CE. He is buried under Down Cathedral in Downpatrick, County Down. He was never formally canonized but many Christian churches view him as a saint. St Patrick, St Brigid of Kildare and St Columba are Ireland's patron saints.
St Patrick's Day became a public holiday in Ireland due to the Bank Holiday (Ireland) Act 1903. It is also celebrated around the world, particularly in Australia, Canada, the United Kingdom and the United States.
Symbols
The shamrock, the Republic of Ireland's flag, and the colors green, white and orange are St Patrick's Day symbols. The shamrock is the leaf of the clover plant and an Irish Catholic symbol of the Holy Trinity. It is also a symbol of Ireland and a registered trademark of the Republic of Ireland. The Republic of Ireland's flag is twice as wide as it is high and consists of three vertical bars colored green, white and orange.
About St. Patrick's Day in other countries
Read more about
St. Patrick's Day
.
St. Patrick's Day Observances
| Weekday | Date | Year | Name | Holiday type |
| --- | --- | --- | --- | --- |
| Sat | Mar 17 | 1990 | St. Patrick's Day | National holiday |
| Sun | Mar 17 | 1991 | St. Patrick's Day | National holiday |
| Mon | Mar 18 | 1991 | St. Patrick's Day observed | National holiday |
| Tue | Mar 17 | 1992 | St. Patrick's Day | National holiday |
| Wed | Mar 17 | 1993 | St. Patrick's Day | National holiday |
| Thu | Mar 17 | 1994 | St. Patrick's Day | National holiday |
| Fri | Mar 17 | 1995 | St. Patrick's Day | National holiday |
| Sun | Mar 17 | 1996 | St. Patrick's Day | National holiday |
| Mon | Mar 18 | 1996 | St. Patrick's Day observed | National holiday |
| Mon | Mar 17 | 1997 | St. Patrick's Day | National holiday |
| Tue | Mar 17 | 1998 | St. Patrick's Day | National holiday |
| Wed | Mar 17 | 1999 | St. Patrick's Day | National holiday |
| Fri | Mar 17 | 2000 | St. Patrick's Day | National holiday |
| Sat | Mar 17 | 2001 | St. Patrick's Day | National holiday |
| Sun | Mar 17 | 2002 | St. Patrick's Day | National holiday |
| Mon | Mar 18 | 2002 | St. Patrick's Day observed | National holiday |
| Mon | Mar 17 | 2003 | St. Patrick's Day | National holiday |
| Wed | Mar 17 | 2004 | St. Patrick's Day | National holiday |
| Thu | Mar 17 | 2005 | St. Patrick's Day | National holiday |
| Fri | Mar 17 | 2006 | St. Patrick's Day | National holiday |
| Sat | Mar 17 | 2007 | St. Patrick's Day | National holiday |
| Mon | Mar 17 | 2008 | St. Patrick's Day | National holiday |
| Tue | Mar 17 | 2009 | St. Patrick's Day | National holiday |
| Wed | Mar 17 | 2010 | St. Patrick's Day | National holiday |
| Thu | Mar 17 | 2011 | St. Patrick's Day | National holiday |
| Sat | Mar 17 | 2012 | St. Patrick's Day | National holiday |
| Sun | Mar 17 | 2013 | St. Patrick's Day | National holiday |
| Mon | Mar 18 | 2013 | St. Patrick's Day observed | National holiday |
| Mon | Mar 17 | 2014 | St. Patrick's Day | National holiday |
| Tue | Mar 17 | 2015 | St. Patrick's Day | National holiday |
| Thu | Mar 17 | 2016 | St. Patrick's Day | National holiday |
| Fri | Mar 17 | 2017 | St. Patrick's Day | National holiday |
| Sat | Mar 17 | 2018 | St. Patrick's Day | National holiday |
| Sun | Mar 17 | 2019 | St. Patrick's Day | National holiday |
| Mon | Mar 18 | 2019 | St. Patrick's Day observed | National holiday |
| Tue | Mar 17 | 2020 | St. Patrick's Day | National holiday |
Other holidays in March 2014 in Ireland
Other calendars
Related links