The Feast of St. John (Florence, Genoa, Turin) in Italy
Quick Facts
Florence, Turin and Genoa, in Italy, celebrate their own local holiday, the Feast of St John (Festa di San Giovanni) on June 24 each year.
Local names
| Name | Language |
| --- | --- |
| La Festa di San Giovanni | Italian |
| The Feast of St. John (Florence, Genoa, Turin) | English |
| Johannes der Täufer (Florenz, Genua, Turin) | German |
The Feast of St. John (Florence, Genoa, Turin) 2014
Tuesday, June 24, 2014
The Feast of St. John (Florence, Genoa, Turin) 2015
Wednesday, June 24, 2015
List of dates for other years
The Feast of St John (La Festa di San Giovanni) is an annual public holiday in the Italian cities of Florence, Turin, and Genoa on June 24. It honors St John, also known as John the Baptist.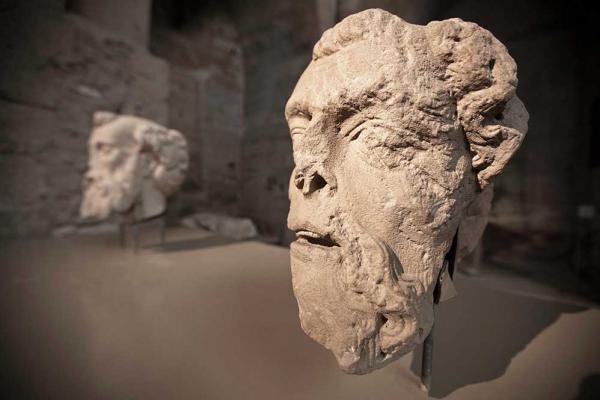 ©iStockphoto.com/elkor
What do people do?
In Florence, a parade traditionally occurs at the city center, followed by fireworks over the Arno River in the evening. A popular activity while watching the fireworks is eating gelato, which is similar to ice cream. In both Turin and Genoa (Genova), Festa di San Giovanni events span over 2 days, June 23-24, and include parades, music, sporting events, fireworks, and traditional bonfires.
Public life
St John's Day is a public holiday in Florence, Genoa and Turin so many businesses and public offices are closed.
Background
St John (San Giovanni) is Florence's patron saint who was beheaded around the year 30 CE. He was a preacher and religious figure during Jesus' lifetime. Baptism rituals in the Jordan River were an important part of his ministry. St John's birthday is celebrated on June 24 in many churches.
Symbols
Images of St John the Baptist often depict him wearing a camel-skin robe and with a cross and a lamb. He is often shown baptizing people, particularly Jesus. It is believed that the Cathedral of San Lorenzo in Genoa keeps relics such as John the Baptist's ashes.
The Feast of St. John (Florence, Genoa, Turin) Observances
| Weekday | Date | Year | Name | Holiday type |
| --- | --- | --- | --- | --- |
| Sun | Jun 24 | 1990 | The Feast of St. John (Florence, Genoa, Turin) | Local holiday |
| Mon | Jun 24 | 1991 | The Feast of St. John (Florence, Genoa, Turin) | Local holiday |
| Wed | Jun 24 | 1992 | The Feast of St. John (Florence, Genoa, Turin) | Local holiday |
| Thu | Jun 24 | 1993 | The Feast of St. John (Florence, Genoa, Turin) | Local holiday |
| Fri | Jun 24 | 1994 | The Feast of St. John (Florence, Genoa, Turin) | Local holiday |
| Sat | Jun 24 | 1995 | The Feast of St. John (Florence, Genoa, Turin) | Local holiday |
| Mon | Jun 24 | 1996 | The Feast of St. John (Florence, Genoa, Turin) | Local holiday |
| Tue | Jun 24 | 1997 | The Feast of St. John (Florence, Genoa, Turin) | Local holiday |
| Wed | Jun 24 | 1998 | The Feast of St. John (Florence, Genoa, Turin) | Local holiday |
| Thu | Jun 24 | 1999 | The Feast of St. John (Florence, Genoa, Turin) | Local holiday |
| Sat | Jun 24 | 2000 | The Feast of St. John (Florence, Genoa, Turin) | Local holiday |
| Sun | Jun 24 | 2001 | The Feast of St. John (Florence, Genoa, Turin) | Local holiday |
| Mon | Jun 24 | 2002 | The Feast of St. John (Florence, Genoa, Turin) | Local holiday |
| Tue | Jun 24 | 2003 | The Feast of St. John (Florence, Genoa, Turin) | Local holiday |
| Thu | Jun 24 | 2004 | The Feast of St. John (Florence, Genoa, Turin) | Local holiday |
| Fri | Jun 24 | 2005 | The Feast of St. John (Florence, Genoa, Turin) | Local holiday |
| Sat | Jun 24 | 2006 | The Feast of St. John (Florence, Genoa, Turin) | Local holiday |
| Sun | Jun 24 | 2007 | The Feast of St. John (Florence, Genoa, Turin) | Local holiday |
| Tue | Jun 24 | 2008 | The Feast of St. John (Florence, Genoa, Turin) | Local holiday |
| Wed | Jun 24 | 2009 | The Feast of St. John (Florence, Genoa, Turin) | Local holiday |
| Thu | Jun 24 | 2010 | The Feast of St. John (Florence, Genoa, Turin) | Local holiday |
| Fri | Jun 24 | 2011 | The Feast of St. John (Florence, Genoa, Turin) | Local holiday |
| Sun | Jun 24 | 2012 | The Feast of St. John (Florence, Genoa, Turin) | Local holiday |
| Mon | Jun 24 | 2013 | The Feast of St. John (Florence, Genoa, Turin) | Local holiday |
| Tue | Jun 24 | 2014 | The Feast of St. John (Florence, Genoa, Turin) | Local holiday |
| Wed | Jun 24 | 2015 | The Feast of St. John (Florence, Genoa, Turin) | Local holiday |
| Fri | Jun 24 | 2016 | The Feast of St. John (Florence, Genoa, Turin) | Local holiday |
| Sat | Jun 24 | 2017 | The Feast of St. John (Florence, Genoa, Turin) | Local holiday |
| Sun | Jun 24 | 2018 | The Feast of St. John (Florence, Genoa, Turin) | Local holiday |
| Mon | Jun 24 | 2019 | The Feast of St. John (Florence, Genoa, Turin) | Local holiday |
| Wed | Jun 24 | 2020 | The Feast of St. John (Florence, Genoa, Turin) | Local holiday |
Related holiday
Other holidays in June 2014 in Italy
Other calendars
Related links