Inauguration day in Mexico
Quick Facts
Mexico's presidential inauguration day is a national holiday, in which a new president is inaugurated on December every 6 years.
Local names
| Name | Language |
| --- | --- |
| Inauguration day | English |
| Transmisión del Poder Ejecutivo Federal | Spanish |
| Tag der Amtseinführung der neuen Regierung | German |
Alternative name
Change of Federal Government
Inauguration day 2014
Inauguration day does not occur in 2014
Inauguration day 2015
Inauguration day does not occur in 2015
List of dates for other years
Inauguration Day (Transmisión del Poder Ejecutivo Federal) is a public holiday in Mexico every 6 years on December 1. Mexico's newly elected president is inaugurated on this day, 6 months after the general election.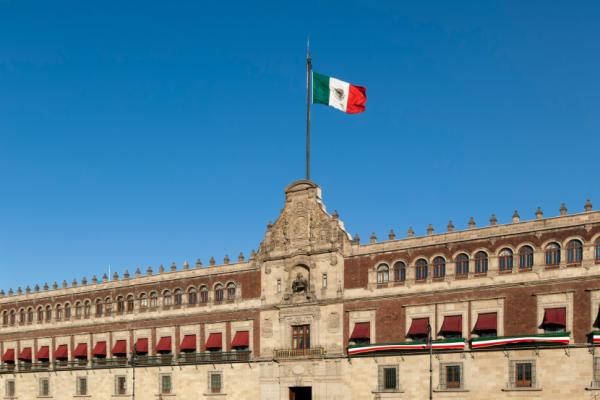 ©iStockphoto.com/stockcam
Celebrate Inauguration Day
The president's inauguration starts early on December 1, followed by an inauguration speech. Extra security is allocated, as protests against the country's leaders have been common in the past.
Public life
Inauguration Day is a public holiday across Mexico, so banks, schools, government offices and many businesses are closed. Tourist stores and businesses may be open. Anyone planning to travel via bus or train must check for possible public transport schedule changes.
About Inauguration Day
According to the Mexican constitution, the president is elected every 6 years. Once the president is elected, she or he takes office on Inauguration Day on December 1.
Did you know?
The president of Mexico cannot serve more than one six-year term, according to the country's constitution.
Inauguration day Observances
| Weekday | Date | Year | Name | Holiday type |
| --- | --- | --- | --- | --- |
| Thu | Dec 1 | 1994 | Inauguration day | National holiday |
| Fri | Dec 1 | 2000 | Inauguration day | National holiday |
| Fri | Dec 1 | 2006 | Inauguration day | National holiday |
| Sat | Dec 1 | 2012 | Inauguration day | National holiday |
| Sat | Dec 1 | 2018 | Inauguration day | National holiday |
Other calendars
Related links