Oil Expropriation Day in Mexico
Quick Facts
Oil Expropriation Day serves as a national reminder of when Mexican president Lázaro Cárdenas proclaimed the expropriation of all mineral and oil reserves in Mexico.
Local names
| Name | Language |
| --- | --- |
| Oil Expropriation Day | English |
| Expropiación Petrolera | Spanish |
| Verstaatlichung der Ölindustrie | German |
Oil Expropriation Day 2014
Tuesday, March 18, 2014
Oil Expropriation Day 2015
Wednesday, March 18, 2015
List of dates for other years
Mexicans remember Oil Expropriation Day (Día de la Expropiación Petrolera) as the day that the country's oil fields were nationalized on March 18, 1938.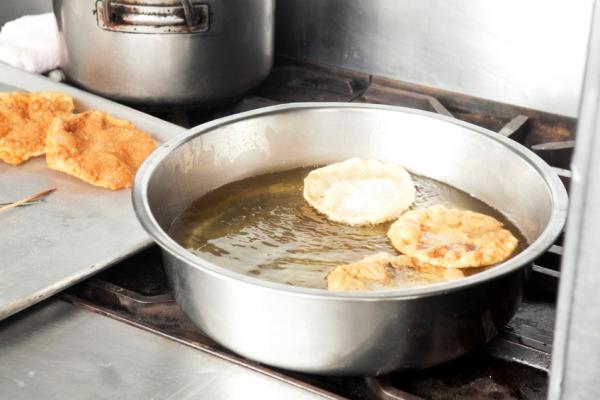 ©iStockphoto.com/JodiJacobson
Celebrate Oil Expropriation Day
Some Mexicans in the oil and gas industry celebrate Oil Expropriation Day with events to honor the sovereignty and national ownership of oil resources.
Public life
Oil Expropriation Day is a national observance in Mexico.
About Oil Expropriation Day
With oil being one of Mexico's important resources, Mexican president Lázaro Cárdenas nationalized all oil reserves, facilities and oil companies on March 18, 1938. This was done in the best interest of Mexicans. Mexican state-owned petroleum company Petróleos Mexicanos (PEMEX) was established shortly after.
Oil Expropriation Day Observances
| Weekday | Date | Year | Name | Holiday type |
| --- | --- | --- | --- | --- |
| Sun | Mar 18 | 1990 | Oil Expropriation Day | Observance |
| Mon | Mar 18 | 1991 | Oil Expropriation Day | Observance |
| Wed | Mar 18 | 1992 | Oil Expropriation Day | Observance |
| Thu | Mar 18 | 1993 | Oil Expropriation Day | Observance |
| Fri | Mar 18 | 1994 | Oil Expropriation Day | Observance |
| Sat | Mar 18 | 1995 | Oil Expropriation Day | Observance |
| Mon | Mar 18 | 1996 | Oil Expropriation Day | Observance |
| Tue | Mar 18 | 1997 | Oil Expropriation Day | Observance |
| Wed | Mar 18 | 1998 | Oil Expropriation Day | Observance |
| Thu | Mar 18 | 1999 | Oil Expropriation Day | Observance |
| Sat | Mar 18 | 2000 | Oil Expropriation Day | Observance |
| Sun | Mar 18 | 2001 | Oil Expropriation Day | Observance |
| Mon | Mar 18 | 2002 | Oil Expropriation Day | Observance |
| Tue | Mar 18 | 2003 | Oil Expropriation Day | Observance |
| Thu | Mar 18 | 2004 | Oil Expropriation Day | Observance |
| Fri | Mar 18 | 2005 | Oil Expropriation Day | Observance |
| Sat | Mar 18 | 2006 | Oil Expropriation Day | Observance |
| Sun | Mar 18 | 2007 | Oil Expropriation Day | Observance |
| Tue | Mar 18 | 2008 | Oil Expropriation Day | Observance |
| Wed | Mar 18 | 2009 | Oil Expropriation Day | Observance |
| Thu | Mar 18 | 2010 | Oil Expropriation Day | Observance |
| Fri | Mar 18 | 2011 | Oil Expropriation Day | Observance |
| Sun | Mar 18 | 2012 | Oil Expropriation Day | Observance |
| Mon | Mar 18 | 2013 | Oil Expropriation Day | Observance |
| Tue | Mar 18 | 2014 | Oil Expropriation Day | Observance |
| Wed | Mar 18 | 2015 | Oil Expropriation Day | Observance |
| Fri | Mar 18 | 2016 | Oil Expropriation Day | Observance |
| Sat | Mar 18 | 2017 | Oil Expropriation Day | Observance |
| Sun | Mar 18 | 2018 | Oil Expropriation Day | Observance |
| Mon | Mar 18 | 2019 | Oil Expropriation Day | Observance |
| Wed | Mar 18 | 2020 | Oil Expropriation Day | Observance |
Other holidays in March 2014 in Mexico
Other calendars
Related links