Whit Sunday in Netherlands
Quick Facts
Pentecost (Pinksteren) in the Netherlands is seven weeks after Easter Sunday. It commemorates the Holy Spirit's descent from heaven onto Jesus' followers.
Local names
| Name | Language |
| --- | --- |
| eerste pinksterdag | Dutch |
| Whit Sunday | English |
| Pfingstsonntag | German |
Alternative name
Pentecost Sunday
Whit Sunday 2014
Sunday, June 8, 2014
Whit Sunday 2015
Sunday, May 24, 2015
List of dates for other years
Pentecost, also known as Whit Sunday or Whitsunday, is an important Christian holiday in the Netherlands. It marks the Holy Spirit's descent from heaven onto Jesus' followers. It is generally a normal spring Sunday and a popular time for outdoor music festivals, short breaks and longer vacations.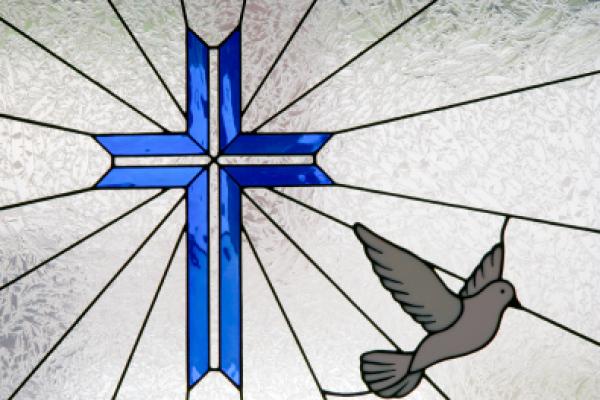 ©iStockphoto.com/Christopher Pollack
What do people do?
Some Christians make a special effort to attend a church service at Pentecost even if they do not attend church regularly. Many other people spend Pentecost in much the same way as any other Sunday. They spend time with family and friends, take a walk or cycle ride to enjoy the spring weather and perform household maintenance or garden tasks.
As a number of holidays fall close together at this time of year, a large number of people spend Pentecost on a short break or longer vacation. A number of outdoor music festivals are held over the long Pentecost weekend. The most widely known is Pinkpop held in Landgraaf in the southern part of the Netherlands and close to the German border. The name "Pinkpop" is derived from Pinksteren, the Dutch word for Pentecost.
Public life
Public life in most of the Netherlands is fairly quiet at Pentecost. As on other Sundays, banks, post offices and many businesses are closed. Some stores in areas important to tourists may be open but many are closed. Public transport services run to a normal or slightly reduced Sunday timetable. As on other Sundays, there are some restrictions on the sale of alcohol.
Background
Pentecost is 10 days after Ascension Day and seven weeks after Easter Sunday. Pentecost commemorates the decent of the Holy Spirit from heaven onto around 120 of Jesus' followers in Jerusalem, perhaps on Mount Zion. They felt "a rushing mighty wind" and some began to speak in tongues. The events caused a great deal of awe amongst Jesus' followers and around three thousand people were baptized into the Christian church the same day.
Traditionally, in some areas of the Netherlands, a Pentecost flower or bride (Pinksterblom or Pinksterbruid) was chosen from the unmarried girls by the unmarried men of the village. She was then decorated with flowers and a crown and paraded through the village. This was the start of a period for young people to form couples that might lead to marriages.
Now, these events have become a children's celebration in the eastern and southern parts of the Netherlands and on the Frisian Islands in the North Sea. During the celebration children dress in spring colors and dance around a pole holding ribbons that are attached to the top of the pole. As they dance, the ribbons become intertwined and form a decorative pattern around the pole.
Symbols
Throughout Christian history, many artworks depicting the descent of the Holy Spirit have been created. In some the Holy Spirit is depicted as a dove and in others as a cloud or ray of light. Most images show Jesus' followers observing the events in awe.
In Dutch, the names of two flowers are linked to Pentecost. In the northern part of the country, cow parsley and in the rest of the country cuckoo flower or lady's smock are known as Pentecost flower (pinksterbloem). Cow parsley often flowers around Pentecost, but cuckoo flower blooms earlier in the spring in most of the Netherlands.
About Whit Sunday in other countries
Read more about
Whit Sunday
.
Whit Sunday Observances
| Weekday | Date | Year | Name | Holiday type |
| --- | --- | --- | --- | --- |
| Sun | Jun 3 | 1990 | Whit Sunday | National holiday |
| Sun | May 19 | 1991 | Whit Sunday | National holiday |
| Sun | Jun 7 | 1992 | Whit Sunday | National holiday |
| Sun | May 30 | 1993 | Whit Sunday | National holiday |
| Sun | May 22 | 1994 | Whit Sunday | National holiday |
| Sun | Jun 4 | 1995 | Whit Sunday | National holiday |
| Sun | May 26 | 1996 | Whit Sunday | National holiday |
| Sun | May 18 | 1997 | Whit Sunday | National holiday |
| Sun | May 31 | 1998 | Whit Sunday | National holiday |
| Sun | May 23 | 1999 | Whit Sunday | National holiday |
| Sun | Jun 11 | 2000 | Whit Sunday | National holiday |
| Sun | Jun 3 | 2001 | Whit Sunday | National holiday |
| Sun | May 19 | 2002 | Whit Sunday | National holiday |
| Sun | Jun 8 | 2003 | Whit Sunday | National holiday |
| Sun | May 30 | 2004 | Whit Sunday | National holiday |
| Sun | May 15 | 2005 | Whit Sunday | National holiday |
| Sun | Jun 4 | 2006 | Whit Sunday | National holiday |
| Sun | May 27 | 2007 | Whit Sunday | National holiday |
| Sun | May 11 | 2008 | Whit Sunday | National holiday |
| Sun | May 31 | 2009 | Whit Sunday | National holiday |
| Sun | May 23 | 2010 | Whit Sunday | National holiday |
| Sun | Jun 12 | 2011 | Whit Sunday | National holiday |
| Sun | May 27 | 2012 | Whit Sunday | National holiday |
| Sun | May 19 | 2013 | Whit Sunday | National holiday |
| Sun | Jun 8 | 2014 | Whit Sunday | National holiday |
| Sun | May 24 | 2015 | Whit Sunday | National holiday |
| Sun | May 15 | 2016 | Whit Sunday | National holiday |
| Sun | Jun 4 | 2017 | Whit Sunday | National holiday |
| Sun | May 20 | 2018 | Whit Sunday | National holiday |
| Sun | Jun 9 | 2019 | Whit Sunday | National holiday |
| Sun | May 31 | 2020 | Whit Sunday | National holiday |
Related holiday
Other holidays in June 2014 in Netherlands
Other calendars
Related links