New Year's Day in Romania
Quick Facts
New Year's Day (Anul Nou) and the following day, on January 1 and 2 respectively, are annual holidays in Romania.
Local names
| Name | Language |
| --- | --- |
| Anul nou | Romanian |
| New Year's Day | English |
| Neujahrstag | German |
New Year's Day 2014
Wednesday, January 1, 2014
New Year's Day 2015
Thursday, January 1, 2015
List of dates for other years
New Year's Day (Anul Nou) is a public holiday in Romania on January 1 every year.
Use timeanddate.com's Countdown to the New Year to keep track of your New Year countdown no matter where you are in the world.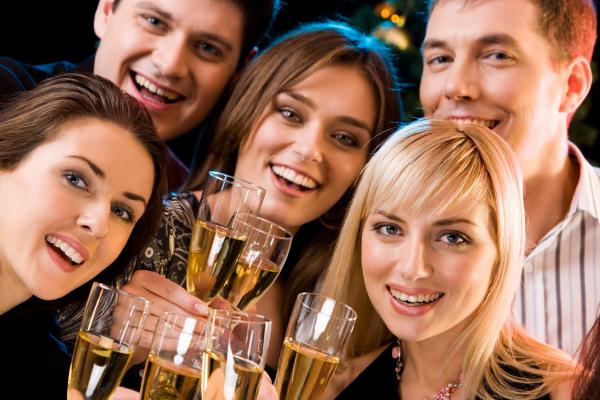 ©iStockphoto.com/Dmitriy Shironosov
What do people do?
Many Romanians have the day off work and school on New Year's Day and the following day. It is a day for people to rest, meet with friends and family, and take part in various social activities. New Year's Day follows on from New Year's Eve.
Public life
January 1 is a national public holiday in Romania so banks, public offices, and many private businesses are closed. People intending to travel via public transport during public holidays must check with the public transit authorities on any changes to time schedules.
Background
New Year's Day, January 1, marks the start of the year in the Gregorian calendar, which is used in many countries. New Year's Day is a holiday that is celebrated worldwide.
Symbols
There are many superstitions that are associated with the New Year in Romania. For example, wearing red clothing symbolizes good luck and cheerfulness, while eating fish is supposed to bring wealth for the New Year. Babies born on New Year's Day are considered to be lucky babies. Opening doors at midnight between New Year's Eve and New Year's Day symbolizes letting go of the passing year and starting the New Year. These are just a few of many symbols and beliefs regarding the New Year.
About New Year's Day in other countries
Read more about
New Year's Day
.
New Year's Day Observances
| Weekday | Date | Year | Name | Holiday type |
| --- | --- | --- | --- | --- |
| Mon | Jan 1 | 1990 | New Year's Day | National holiday |
| Tue | Jan 1 | 1991 | New Year's Day | National holiday |
| Wed | Jan 1 | 1992 | New Year's Day | National holiday |
| Fri | Jan 1 | 1993 | New Year's Day | National holiday |
| Sat | Jan 1 | 1994 | New Year's Day | National holiday |
| Sun | Jan 1 | 1995 | New Year's Day | National holiday |
| Mon | Jan 1 | 1996 | New Year's Day | National holiday |
| Wed | Jan 1 | 1997 | New Year's Day | National holiday |
| Thu | Jan 1 | 1998 | New Year's Day | National holiday |
| Fri | Jan 1 | 1999 | New Year's Day | National holiday |
| Sat | Jan 1 | 2000 | New Year's Day | National holiday |
| Mon | Jan 1 | 2001 | New Year's Day | National holiday |
| Tue | Jan 1 | 2002 | New Year's Day | National holiday |
| Wed | Jan 1 | 2003 | New Year's Day | National holiday |
| Thu | Jan 1 | 2004 | New Year's Day | National holiday |
| Sat | Jan 1 | 2005 | New Year's Day | National holiday |
| Sun | Jan 1 | 2006 | New Year's Day | National holiday |
| Mon | Jan 1 | 2007 | New Year's Day | National holiday |
| Tue | Jan 1 | 2008 | New Year's Day | National holiday |
| Thu | Jan 1 | 2009 | New Year's Day | National holiday |
| Fri | Jan 1 | 2010 | New Year's Day | National holiday |
| Sat | Jan 1 | 2011 | New Year's Day | National holiday |
| Sun | Jan 1 | 2012 | New Year's Day | National holiday |
| Tue | Jan 1 | 2013 | New Year's Day | National holiday |
| Wed | Jan 1 | 2014 | New Year's Day | National holiday |
| Thu | Jan 1 | 2015 | New Year's Day | National holiday |
| Fri | Jan 1 | 2016 | New Year's Day | National holiday |
| Sun | Jan 1 | 2017 | New Year's Day | National holiday |
| Mon | Jan 1 | 2018 | New Year's Day | National holiday |
| Tue | Jan 1 | 2019 | New Year's Day | National holiday |
| Wed | Jan 1 | 2020 | New Year's Day | National holiday |
Related holidays
Other holidays in January 2014 in Romania
Other calendars
Related links