Epiphany in San Marino
Quick Facts
Epiphany is a Christian holiday celebrated globally on January 6 each year. It commemorates two events recorded in the Bible: the three wise men's visit to baby Jesus; and Jesus' baptism.
Local names
| Name | Language |
| --- | --- |
| Epifania | Italian |
| Epiphany | English |
| Dreikönigsfest | German |
Epiphany 2014
Monday, January 6, 2014
Epiphany 2015
Tuesday, January 6, 2015
List of dates for other years
Many Christians around the world annually celebrate Epiphany on January 6. It is a public holiday in many countries and marks two events in Jesus Christ's life, according to the Christian Bible. The first event was when the three wise men, or kings, visited infant Jesus. The second event was when St John the Baptist baptized Jesus.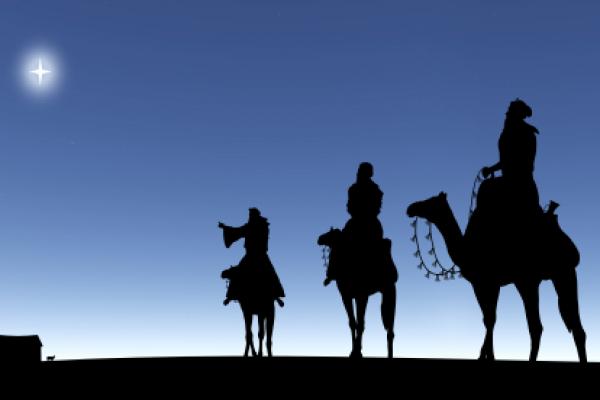 ©iStockphoto.com/kim258
About Epiphany
Read more about
Epiphany
.
Epiphany Observances
| Weekday | Date | Year | Name | Holiday type |
| --- | --- | --- | --- | --- |
| Thu | Jan 6 | 2005 | Epiphany | National holiday |
| Fri | Jan 6 | 2006 | Epiphany | National holiday |
| Sat | Jan 6 | 2007 | Epiphany | National holiday |
| Sun | Jan 6 | 2008 | Epiphany | National holiday |
| Tue | Jan 6 | 2009 | Epiphany | National holiday |
| Wed | Jan 6 | 2010 | Epiphany | National holiday |
| Thu | Jan 6 | 2011 | Epiphany | National holiday |
| Fri | Jan 6 | 2012 | Epiphany | National holiday |
| Sun | Jan 6 | 2013 | Epiphany | National holiday |
| Mon | Jan 6 | 2014 | Epiphany | National holiday |
| Tue | Jan 6 | 2015 | Epiphany | National holiday |
| Wed | Jan 6 | 2016 | Epiphany | National holiday |
| Fri | Jan 6 | 2017 | Epiphany | National holiday |
| Sat | Jan 6 | 2018 | Epiphany | National holiday |
| Sun | Jan 6 | 2019 | Epiphany | National holiday |
| Mon | Jan 6 | 2020 | Epiphany | National holiday |
Other holidays in January 2014 in San Marino
Other calendars
Related links