Prophet's Birthday in Saudi Arabia
Quick Facts
Mawlid, or Milad, marks the birth of the Islamic prophet Muhammed, or Mohamed, in the year 570 of the Gregorian calendar.
Local names
| Name | Language |
| --- | --- |
| Prophet's Birthday | English |
| Geburtstag des Propheten | German |
Prophet's Birthday 2014
Monday, January 13, 2014
Prophet's Birthday 2015
Saturday, January 3, 2015
Thursday, December 24, 2015
List of dates for other years
Sunni Muslims observe the Prophet Muhammed's (also known as Mohammed or Muhammad) birthday on the 12th day of the Islamic month of Rabi' al-awwal, while Shi'a Muslims mark it on the 17th of this month. Muhammed is believed to be the last prophet.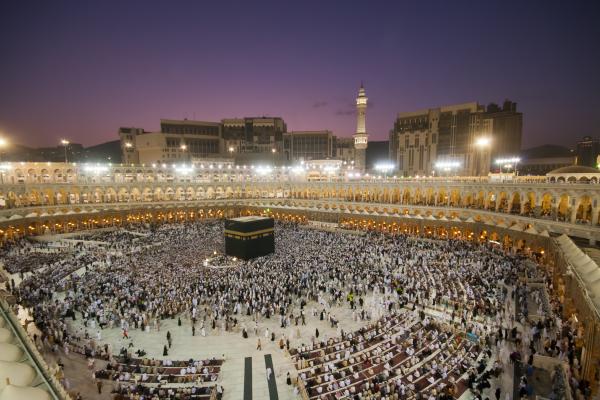 ©iStockphoto.com/afby71
About Prophet's Birthday
Read more about
Prophet's Birthday
.
Prophet's Birthday Observances
| Weekday | Date | Year | Name | Holiday type |
| --- | --- | --- | --- | --- |
| Tue | Oct 2 | 1990 | Prophet's Birthday | Observance |
| Sat | Sep 21 | 1991 | Prophet's Birthday | Observance |
| Thu | Sep 10 | 1992 | Prophet's Birthday | Observance |
| Mon | Aug 30 | 1993 | Prophet's Birthday | Observance |
| Fri | Aug 19 | 1994 | Prophet's Birthday | Observance |
| Wed | Aug 9 | 1995 | Prophet's Birthday | Observance |
| Sun | Jul 28 | 1996 | Prophet's Birthday | Observance |
| Fri | Jul 18 | 1997 | Prophet's Birthday | Observance |
| Tue | Jul 7 | 1998 | Prophet's Birthday | Observance |
| Sat | Jun 26 | 1999 | Prophet's Birthday | Observance |
| Thu | Jun 15 | 2000 | Prophet's Birthday | Observance |
| Mon | Jun 4 | 2001 | Prophet's Birthday | Observance |
| Fri | May 24 | 2002 | Prophet's Birthday | Observance |
| Wed | May 14 | 2003 | Prophet's Birthday | Observance |
| Sun | May 2 | 2004 | Prophet's Birthday | Observance |
| Thu | Apr 21 | 2005 | Prophet's Birthday | Observance |
| Tue | Apr 11 | 2006 | Prophet's Birthday | Observance |
| Sat | Mar 31 | 2007 | Prophet's Birthday | Observance |
| Thu | Mar 20 | 2008 | Prophet's Birthday | Observance |
| Mon | Mar 9 | 2009 | Prophet's Birthday | Observance |
| Fri | Feb 26 | 2010 | Prophet's Birthday | Observance |
| Wed | Feb 16 | 2011 | Prophet's Birthday | Observance |
| Sun | Feb 5 | 2012 | Prophet's Birthday | Observance |
| Thu | Jan 24 | 2013 | Prophet's Birthday | Observance |
| Mon | Jan 13 | 2014 | Prophet's Birthday | Observance |
| Sat | Jan 3 | 2015 | Prophet's Birthday | Observance |
| Thu | Dec 24 | 2015 | Prophet's Birthday | Observance |
| Mon | Dec 12 | 2016 | Prophet's Birthday | Observance |
| Fri | Dec 1 | 2017 | Prophet's Birthday | Observance |
| Wed | Nov 21 | 2018 | Prophet's Birthday | Observance |
| Sun | Nov 10 | 2019 | Prophet's Birthday | Observance |
| Thu | Oct 29 | 2020 | Prophet's Birthday | Observance |
Other holidays in January 2014 in Saudi Arabia
Other calendars
Related links