Carnival/Ash Wednesday in United Kingdom
Quick Facts
Ash Wednesday is a Christian observance in the United Kingdom. It is the first day of Lent.
Name
Carnival/Ash Wednesday
Carnival/Ash Wednesday 2014
Wednesday, March 5, 2014
Carnival/Ash Wednesday 2015
Wednesday, February 18, 2015
List of dates for other years
Many Christian churches in the United Kingdom observe Ash Wednesday as the first day of Lent. It is the day after Shrove Tuesday.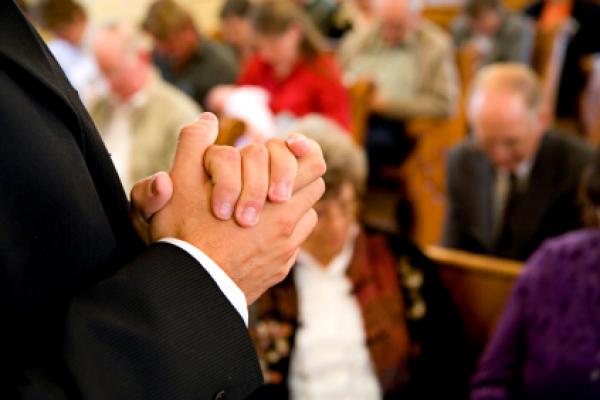 ©iStockphoto.com/Sean Locke
What do people do?
Ash Wednesday in the United Kingdom is a day of penitence to cleanse the soul before fasting during the Lent period. Some Christians may attend special church services to receive the ash in the sign of the cross on their foreheads as a symbol of being sorry and repentant for their wrongdoings.
Priests in many churches use the ashes from palms that were burned from the previous year's Palm Sunday. The ashes are mixed with blessed holy water and priests use this special paste by dipping their thumbs in it and using it to make the sign of the cross on individuals' foreheads. Priests in some churches also mix the ash with anointing oil to remind the congregation of God's blessings and of baptism.
Some Christians leave the mark of the cross on their foreheads after they leave the church service. This is so that they can carry the sign of the cross into the world. Others may choose to wash the ashes as a sign that they are now spiritually clean and their sins have been wiped away.
Public life
Ash Wednesday is not a public holiday in the United Kingdom. Many churches may have special Ash Wednesday services so street parking near the churches may be full around during this time.
Background and Symbols
The Ash Wednesday date varies each year depending on the Easter date. The Easter date depends on the ecclesiastical approximation of the March equinox. The Lenten fast lasts for 40 days prior to the Easter period, excluding Sundays. A general article about Ash Wednesday worldwide covers more information about its background and symbols.
About Carnival/Ash Wednesday in other countries
Read more about
Carnival/Ash Wednesday
.
Carnival/Ash Wednesday Observances
| Weekday | Date | Year | Name | Holiday type | Where it is observed |
| --- | --- | --- | --- | --- | --- |
| Wed | Feb 28 | 1990 | Carnival/Ash Wednesday | Christian | |
| Wed | Feb 13 | 1991 | Carnival/Ash Wednesday | Christian | |
| Wed | Mar 4 | 1992 | Carnival/Ash Wednesday | Christian | |
| Wed | Feb 24 | 1993 | Carnival/Ash Wednesday | Christian | |
| Wed | Feb 16 | 1994 | Carnival/Ash Wednesday | Christian | |
| Wed | Mar 1 | 1995 | Carnival/Ash Wednesday | Christian | |
| Wed | Feb 21 | 1996 | Carnival/Ash Wednesday | Christian | |
| Wed | Feb 12 | 1997 | Carnival/Ash Wednesday | Christian | |
| Wed | Feb 25 | 1998 | Carnival/Ash Wednesday | Christian | |
| Wed | Feb 17 | 1999 | Carnival/Ash Wednesday | Christian | |
| Wed | Mar 8 | 2000 | Carnival/Ash Wednesday | Christian | |
| Wed | Feb 28 | 2001 | Carnival/Ash Wednesday | Christian | |
| Wed | Feb 13 | 2002 | Carnival/Ash Wednesday | Christian | |
| Wed | Mar 5 | 2003 | Carnival/Ash Wednesday | Christian | |
| Wed | Feb 25 | 2004 | Carnival/Ash Wednesday | Christian | |
| Wed | Feb 9 | 2005 | Carnival/Ash Wednesday | Christian | |
| Wed | Mar 1 | 2006 | Carnival/Ash Wednesday | Christian | |
| Wed | Feb 21 | 2007 | Carnival/Ash Wednesday | Christian | |
| Wed | Feb 6 | 2008 | Carnival/Ash Wednesday | Christian | |
| Wed | Feb 25 | 2009 | Carnival/Ash Wednesday | Christian | |
| Wed | Feb 17 | 2010 | Carnival/Ash Wednesday | Christian | |
| Wed | Mar 9 | 2011 | Carnival/Ash Wednesday | Christian | |
| Wed | Feb 22 | 2012 | Carnival/Ash Wednesday | Christian | |
| Wed | Feb 13 | 2013 | Carnival/Ash Wednesday | Christian | |
| Wed | Mar 5 | 2014 | Carnival/Ash Wednesday | Christian | |
| Wed | Feb 18 | 2015 | Carnival/Ash Wednesday | Christian | |
| Wed | Feb 10 | 2016 | Carnival/Ash Wednesday | Christian | |
| Wed | Mar 1 | 2017 | Carnival/Ash Wednesday | Christian | |
| Wed | Feb 14 | 2018 | Carnival/Ash Wednesday | Christian | |
| Wed | Mar 6 | 2019 | Carnival/Ash Wednesday | Christian | |
| Wed | Feb 26 | 2020 | Carnival/Ash Wednesday | Christian | |
Related holiday
Other holidays in March 2014 in United Kingdom
Other calendars
Related links