Valentine's Day in United Kingdom
Quick Facts
Valentine's Day is an occasion for people in the United Kingdom to express feelings of romantic love. It falls on February 14 each year.
Name
Valentine's Day
Valentine's Day 2014
Friday, February 14, 2014
Valentine's Day 2015
Saturday, February 14, 2015
List of dates for other years
People with romantic feelings for a particular person may send that person cards, gifts and text messages on Valentine's Day. Popular gifts include chocolates and flowers. Many are sent anonymously in the United Kingdom (UK).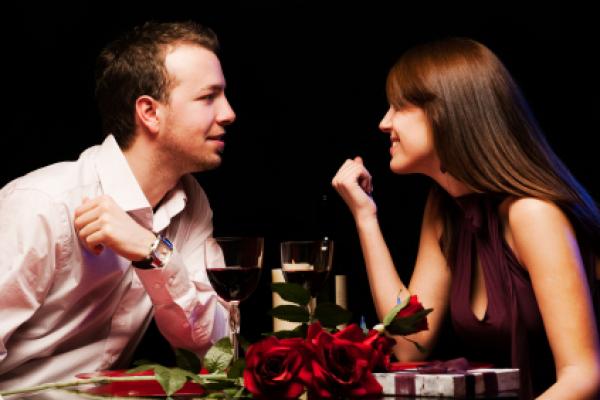 ©iStockphoto.com/NadyaPhoto
What do people do?
Many people send Valentine's Day cards, gifts or text messages to their partner or somebody for whom they have romantic feelings. Cards and gifts are traditionally sent anonymously in the UK, even if they are from a partner or spouse. Popular Valentine's Day gifts include:
Chocolates and other types of candy.
Red roses or bunches of flowers.
Champagne or other sparkling wines.
Lingerie or other clothing.
Electronic gadgets or accessories, including USB sticks and skins for laptops, net books and mobile phones.
A surprise meal in a restaurant or night in a hotel.
A short break in the United Kingdom or abroad.
Children, parents and other relatives send exchange Valentine's Day cards in some families. Groups of female friends may also send each other Valentine's Day cards. However, these customs are less common in the United Kingdom than in some other countries.
Many couples try to eat a special meal with each other. They may do this in a restaurant, hotel room or at home. Some opt for food and drink with a romantic feel, such as oysters, chocolate fondue, strawberries and champagne. Others choose less formal, but easily prepared dishes.
Public life
February 14 is not a public holiday in the UK. Restaurants and hotels may be especially busy on the evening of Valentine's Day and weekends close to this date. People traveling in the UK may find it useful to make restaurant and hotel reservations in advance. Reservations for weddings at registry offices and in hotels and churches on February 14 may need to be made a year or more in advance.
Background
Valentine's Day has been celebrated in the UK for thousands of years. It probably originates from a pagan fertility festival in pre-Roman times. There was a Roman festival called Lupercalia in the middle of February to mark the start of spring. There were a range of fertility and marriage rites associated with Lupercalia. As Christianity spread across the Roman Empire, including much of the UK, this festival became a day of remembrance for St Valentine. Valentine's Day became increasingly commercial during the second half of the twentieth century. This continues in the 21st century.
Symbols
Valentine's Day symbols include red or pink hearts, red roses, teddy bears with roses or hearts and couples kissing or holding each other. These symbols are printed on cards, wrapping paper, lingerie and clothing and made of chocolate or other types of food.
Pictures or models of Cupid are also often displayed in the run up to and on Valentine's Day in the UK. Cupid is usually portrayed as a small winged figure with a bow and arrow. According to mythology, he uses his bow and arrow to strike romantic love into people's hearts.
About Valentine's Day in other countries
Read more about
Valentine's Day
.
Valentine's Day Observances
| Weekday | Date | Year | Name | Holiday type | Where it is observed |
| --- | --- | --- | --- | --- | --- |
| Wed | Feb 14 | 1990 | Valentine's Day | Observance | |
| Thu | Feb 14 | 1991 | Valentine's Day | Observance | |
| Fri | Feb 14 | 1992 | Valentine's Day | Observance | |
| Sun | Feb 14 | 1993 | Valentine's Day | Observance | |
| Mon | Feb 14 | 1994 | Valentine's Day | Observance | |
| Tue | Feb 14 | 1995 | Valentine's Day | Observance | |
| Wed | Feb 14 | 1996 | Valentine's Day | Observance | |
| Fri | Feb 14 | 1997 | Valentine's Day | Observance | |
| Sat | Feb 14 | 1998 | Valentine's Day | Observance | |
| Sun | Feb 14 | 1999 | Valentine's Day | Observance | |
| Mon | Feb 14 | 2000 | Valentine's Day | Observance | |
| Wed | Feb 14 | 2001 | Valentine's Day | Observance | |
| Thu | Feb 14 | 2002 | Valentine's Day | Observance | |
| Fri | Feb 14 | 2003 | Valentine's Day | Observance | |
| Sat | Feb 14 | 2004 | Valentine's Day | Observance | |
| Mon | Feb 14 | 2005 | Valentine's Day | Observance | |
| Tue | Feb 14 | 2006 | Valentine's Day | Observance | |
| Wed | Feb 14 | 2007 | Valentine's Day | Observance | |
| Thu | Feb 14 | 2008 | Valentine's Day | Observance | |
| Sat | Feb 14 | 2009 | Valentine's Day | Observance | |
| Sun | Feb 14 | 2010 | Valentine's Day | Observance | |
| Mon | Feb 14 | 2011 | Valentine's Day | Observance | |
| Tue | Feb 14 | 2012 | Valentine's Day | Observance | |
| Thu | Feb 14 | 2013 | Valentine's Day | Observance | |
| Fri | Feb 14 | 2014 | Valentine's Day | Observance | |
| Sat | Feb 14 | 2015 | Valentine's Day | Observance | |
| Sun | Feb 14 | 2016 | Valentine's Day | Observance | |
| Tue | Feb 14 | 2017 | Valentine's Day | Observance | |
| Wed | Feb 14 | 2018 | Valentine's Day | Observance | |
| Thu | Feb 14 | 2019 | Valentine's Day | Observance | |
| Fri | Feb 14 | 2020 | Valentine's Day | Observance | |
Other holidays in February 2014 in United Kingdom
Other calendars
Related links