Tatiana Day in Ukraine
Quick Facts
Tatiana Day, or Tatyana Day, is a Ukrainian observance named after a Christian martyr as well as the date a decree was signed to establish a university in Moscow, Russia.
Local names
| Name | Language |
| --- | --- |
| Татьянин день | Russian |
| Тетянин день | Ukrainian |
| Tatiana Day | English |
| Tatjanas-Tag | German |
Alternative names
| Name | Language |
| --- | --- |
| день студента | Russian |
| День студента | Ukrainian |
| Students Day | English |
| Studententag | German |
Tatiana Day 2014
Saturday, January 25, 2014
Tatiana Day 2015
Sunday, January 25, 2015
List of dates for other years
Saint Tatyana Day, or St Tatiana Day, is observed across Ukraine on January 25 each year. It is also known as Students' Day.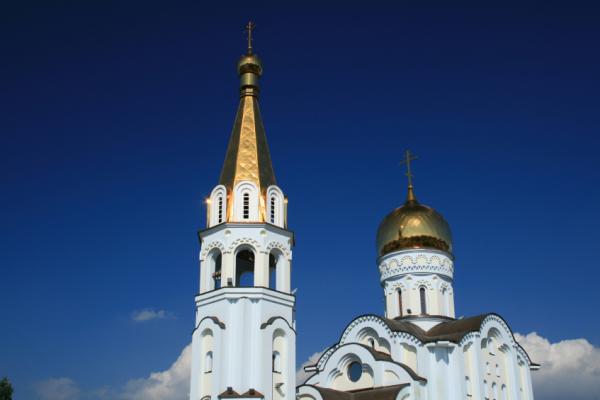 ©iStockphoto.com/Mamchenko
What do people do?
Many students and churches in Ukraine celebrate Tatiana Day. Some clubs and groups at universities and other educational institutions hold events such as balls, dinners, and coffee mornings.
Public life
Tatiana Day is an observance and not an official public holiday in Ukraine.
Background
Tatiana Day dates back to the beheading of St Tatiana, a Christian martyr who lived in Rome in the 3rd century. Her name day in the church calendar is on January 12. Many Orthodox Christian churches in Ukraine celebrate Tatiana Day according to the Julian calendar, which differs from the more commonly used Gregorian calendar. The Julian calendar date of St Tatiana's Day falls on January 25 in the Gregorian calendar.
The Students' Day concept originated from when Russian empress Elizabeth Petrovna signed a decree establishing Moscow State University on January 25, 1755. This event coincided with St Tatiana's day. A church dedicated to the saint was later built at the university. The holiday has expanded beyond Moscow State University and is celebrated in many places that were part of the former Soviet Union, including Ukraine. Many people also celebrate Students' Day on November 17, as it marks the day when the World Congress of Students established International Students' Day in 1946.
Symbols
Images that represent the likeness of St Tatiana are seen in churches and other places in Ukraine on Tatiana Day.
Tatiana Day Observances
| Weekday | Date | Year | Name | Holiday type |
| --- | --- | --- | --- | --- |
| Thu | Jan 25 | 1990 | Tatiana Day | Observance |
| Fri | Jan 25 | 1991 | Tatiana Day | Observance |
| Sat | Jan 25 | 1992 | Tatiana Day | Observance |
| Mon | Jan 25 | 1993 | Tatiana Day | Observance |
| Tue | Jan 25 | 1994 | Tatiana Day | Observance |
| Wed | Jan 25 | 1995 | Tatiana Day | Observance |
| Thu | Jan 25 | 1996 | Tatiana Day | Observance |
| Sat | Jan 25 | 1997 | Tatiana Day | Observance |
| Sun | Jan 25 | 1998 | Tatiana Day | Observance |
| Mon | Jan 25 | 1999 | Tatiana Day | Observance |
| Tue | Jan 25 | 2000 | Tatiana Day | Observance |
| Thu | Jan 25 | 2001 | Tatiana Day | Observance |
| Fri | Jan 25 | 2002 | Tatiana Day | Observance |
| Sat | Jan 25 | 2003 | Tatiana Day | Observance |
| Sun | Jan 25 | 2004 | Tatiana Day | Observance |
| Tue | Jan 25 | 2005 | Tatiana Day | Observance |
| Wed | Jan 25 | 2006 | Tatiana Day | Observance |
| Thu | Jan 25 | 2007 | Tatiana Day | Observance |
| Fri | Jan 25 | 2008 | Tatiana Day | Observance |
| Sun | Jan 25 | 2009 | Tatiana Day | Observance |
| Mon | Jan 25 | 2010 | Tatiana Day | Observance |
| Tue | Jan 25 | 2011 | Tatiana Day | Observance |
| Wed | Jan 25 | 2012 | Tatiana Day | Observance |
| Fri | Jan 25 | 2013 | Tatiana Day | Observance |
| Sat | Jan 25 | 2014 | Tatiana Day | Observance |
| Sun | Jan 25 | 2015 | Tatiana Day | Observance |
| Mon | Jan 25 | 2016 | Tatiana Day | Observance |
| Wed | Jan 25 | 2017 | Tatiana Day | Observance |
| Thu | Jan 25 | 2018 | Tatiana Day | Observance |
| Fri | Jan 25 | 2019 | Tatiana Day | Observance |
| Sat | Jan 25 | 2020 | Tatiana Day | Observance |
Other holidays in January 2014 in Ukraine
Other calendars
Related links