Arabic Language Day
Quick Facts
World Arabic Language Day is a United Nations (UN) observance that celebrates one of the organization's 6 official languages – Arabic.
Local names
| Name | Language |
| --- | --- |
| Arabic Language Day | English |
| Día Mundial de la Lengua Árabe | Spanish |
| יום השפה ערבי | Hebrew |
| اليوم العالمي للغة العربية | Arabic |
| 아랍어의 날 | Korean |
| Tag der arabischen Sprache | German |
Arabic Language Day 2014
Thursday, December 18, 2014
Arabic Language Day 2015
Friday, December 18, 2015
List of dates for other years
World Arabic Language Day (WALD), also known as the UN Arabic Language Day is observed annually on December 18. First established by the United Nations Education, Scientific and Cultural Organization (UNESCO) in 2010, the day celebrates the Arabic language and promotes cultural diversity.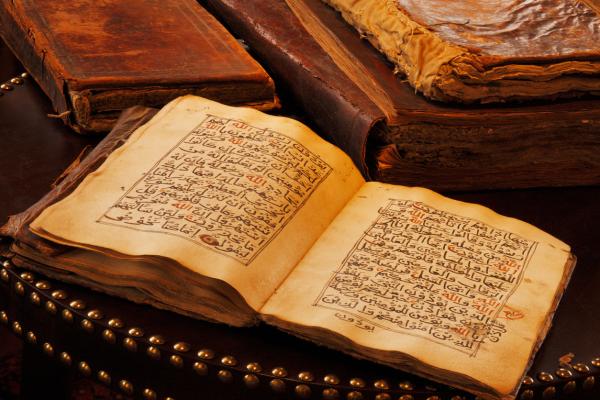 ©thinkstockphoto.com
Celebrate World Arabic Language Day
WALD is celebrated all around the world as a means to promote cultural understanding and encourage dialogue among people who speak different languages. Organizations and governments hold cultural events that showcase the history and richness of the language. Seminars and conferences highlight the current developments in Arabic literature through lectures, talks and workshops by Arabic writers and poets.
Schools promote the education of Arabic as a medium of communication and organize short story and poetry competitions.
Public life
World Arabic Language Day is not an official holiday and businesses, schools and government offices are open on this day.
About World Arabic Language Day
Arabic is a language with a rich history and is spoken by almost 1.5 billion people around the world and in UNESCO's 22 member states. WALD recognizes this and acknowledges the contribution of the language in fostering ties between different cultures and in the development of science, medicine, mathematics and literature through the ages.
The date for WALD signifies the day in 1973 when Arabic became the sixth official language of the UN. The other official languages of the UN are French, English, Russian, Spanish and Chinese.
Arabic Language Day Observances
| Weekday | Date | Year | Name | Holiday type | Where it is observed |
| --- | --- | --- | --- | --- | --- |
| Sun | Dec 18 | 2011 | Arabic Language Day | United Nations observance | |
| Tue | Dec 18 | 2012 | Arabic Language Day | United Nations observance | |
| Wed | Dec 18 | 2013 | Arabic Language Day | United Nations observance | |
| Thu | Dec 18 | 2014 | Arabic Language Day | United Nations observance | |
| Fri | Dec 18 | 2015 | Arabic Language Day | United Nations observance | |
| Sun | Dec 18 | 2016 | Arabic Language Day | United Nations observance | |
| Mon | Dec 18 | 2017 | Arabic Language Day | United Nations observance | |
| Tue | Dec 18 | 2018 | Arabic Language Day | United Nations observance | |
| Wed | Dec 18 | 2019 | Arabic Language Day | United Nations observance | |
| Fri | Dec 18 | 2020 | Arabic Language Day | United Nations observance | |
Other calendars
Related links