Return Day Delaware in United States
Return Day is a traditional festival for the state of Delaware that is held on the Thursday after Election Day in November. It can fall on or around November 4 every other year to celebrate the announcement of the election results in Georgetown, Delaware.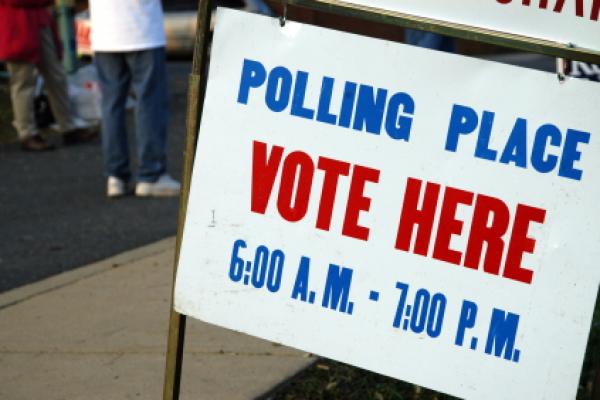 What Do People Do?
Many people travel to Georgetown, Delaware for the celebration of Return Day. The festivities start with a concert and a traditional free ox roast in the town circle. The festival events include food vendors, competitions, musical entertainment, arts and crafts, and a parade of the winning and losing candidates from both parties.
The candidates ride in horse pulled carriages or antique cars around the town circle, followed by the ceremonial "bury the hatchet" – where the Sussex County chairmen of the Democratic and Republican parties meet on stage, clutch the hatchet and together plunge it into a box of sand from Lewes – that signifies the end of the competition. The town crier reads the results of the statewide and Sussex County elections during the ceremony, and afterward all attendees receive a free roast beef sandwich.
Public Life
Return Day is not a federal holiday but is considered a state holiday in Delaware. Schools and government offices shut down for the afternoon. Most downtown streets in Georgetown will be closed, but some roads will reopen on a phased-in basis after the Return Day parade has ended.
Background
In 1791, the Delaware Legislature required all votes to be casted on Election Day at the new County Seat in Georgetown, Delaware. Thus, all Sussex County residents had to travel to Georgetown in order to vote on Election Day, and then return two days later to hear the results – hence the name Return Day. The winners of that year's political races would parade around the town circle in horse pulled carriages, and then the losers and the chairs of the county's political parties would perform the ceremonially "bury the hatchet" into a tub of sand.
In 1811, voting districts were created across the state, but the Board of Canvassers would still meet two days later in Georgetown to announce the final election results. Although television and the internet have eliminated the need for Return Day, the tradition is a time for Delaware residents to join together for a day of fun and a touch of nostalgia. Return Day is recognized as the only event of its kind in the nation.
Symbols
The ceremonial "burial of the hatchet" symbolizes the official end of Delaware's political season and a return to civility within Delaware politics. The sand is brought from Lewes, which is the site of the original county seat. The "hatchet" is a single-handed striking tool (axe) with a sharp blade and is also referred to as a tomahawk.
Return Day Delaware Observances
Weekday
Date
Year
Name
Holiday type
Where it is observed
Thu
Nov 8
1990
Return Day Delaware
State holiday
Delaware
Thu
Nov 5
1992
Return Day Delaware
State holiday
Delaware
Thu
Nov 10
1994
Return Day Delaware
State holiday
Delaware
Thu
Nov 7
1996
Return Day Delaware
State holiday
Delaware
Thu
Nov 5
1998
Return Day Delaware
State holiday
Delaware
Thu
Nov 9
2000
Return Day Delaware
State holiday
Delaware
Thu
Nov 7
2002
Return Day Delaware
State holiday
Delaware
Thu
Nov 4
2004
Return Day Delaware
State holiday
Delaware
Thu
Nov 9
2006
Return Day Delaware
State holiday
Delaware
Thu
Nov 6
2008
Return Day Delaware
State holiday
Delaware
Thu
Nov 4
2010
Return Day Delaware
State holiday
Delaware
Thu
Nov 8
2012
Return Day Delaware
State holiday
Delaware
Thu

Other calendars

Related links