World Religion Day
Quick Facts
World Religion Day fosters interfaith dialogue and understanding of all religions.
Local names
| Name | Language |
| --- | --- |
| World Religion Day | English |
| Día Mundial de la Religión | Spanish |
| עולם יום הדת | Hebrew |
| يوم الدين العالم | Arabic |
| 세계 종교의 날 | Korean |
| Welttag der Religion | German |
World Religion Day 2014
Sunday, January 19, 2014
World Religion Day 2015
Sunday, January 18, 2015
List of dates for other years
The third Sunday in January is annually celebrated as World Religion Day. It was established by the National Spiritual Assembly of the Baha'is of the United States in 1950 as a way to encourage interfaith understanding.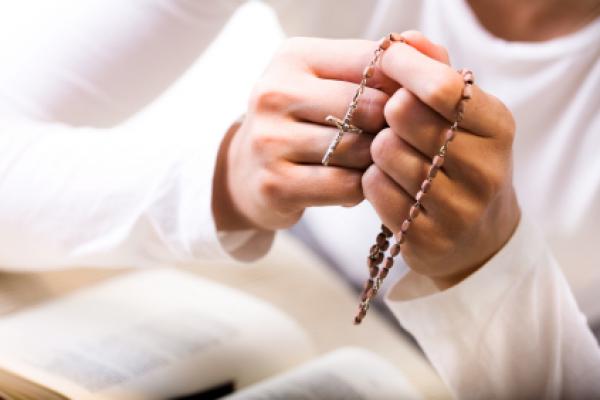 ©iStockphoto.com/Zsolt Nyulaszi
Celebrate World Religion Day
Many organizations celebrate the day by holding interfaith events where faith leaders get together to give talks and lectures. People are encouraged to talk to and listen to people from faiths different than their own and to understand the basic tenets of other religions.
What's Open or Closed?
World Religion Day is not an official holiday so businesses, schools and government offices are open.
About World Religion Day
Baha'i is a form of faith that emerged in 19th century Persia and follows three core principles: unity of God, religion and humankind. The Baha'is believe that there is a single God and the spirituality of all religions in the world stem from this single god. They also believe that all humans are born equal and have the same rights and duties irrespective.
Keeping in line with this philosophy, the National Spiritual Assembly of the Baha'is of the United States announced the institution of World Religion Day in 1949. The first such day was observed in 1950.
The day calls for members of all religions in the world to recognize that all religions have common spiritual goals.
World Religion Day Observances
| Weekday | Date | Year | Name | Holiday type | Where it is observed |
| --- | --- | --- | --- | --- | --- |
| Sun | Jan 20 | 2013 | World Religion Day | Worldwide observance | |
| Sun | Jan 19 | 2014 | World Religion Day | Worldwide observance | |
| Sun | Jan 18 | 2015 | World Religion Day | Worldwide observance | |
| Sun | Jan 17 | 2016 | World Religion Day | Worldwide observance | |
| Sun | Jan 15 | 2017 | World Religion Day | Worldwide observance | |
| Sun | Jan 21 | 2018 | World Religion Day | Worldwide observance | |
| Sun | Jan 20 | 2019 | World Religion Day | Worldwide observance | |
| Sun | Jan 19 | 2020 | World Religion Day | Worldwide observance | |
Other calendars
Related links