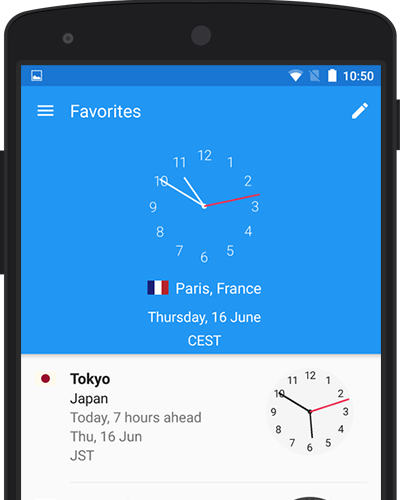 World Clock
App
More than just a World Clock.
For Android (Material Design).

Looking for the iOS version?
What will be in your pocket?
Our new World Clock App is the one place to go for all your world time needs.
And it's free!
5000+ Locations Worldwide
Alarm Clock for Other Time Zones
Daylight Saving Time Changes
Time Zones Worldwide
Currencies & Languages
Flags & Coordinates
Fresh Design, New Features!
The most requested World Clock features from our World Clock iOS App are now available on Android! More advanced, giving you the power that only timeanddate.com can. Better design & easy to use.
City Information
Map & Coordinates
Shows location on a map with latitude and longitude.
Calling Codes
Country & area codes.
Country, State, & Flag
Includes correct name of political subdivision: e.g. state, territory, or province.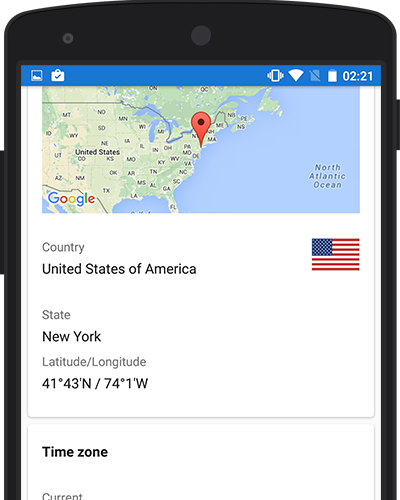 Currency & Languages
Includes both official and de facto languages spoken in the country or area.
Time Zone, UTC Offset, DST
With graphical representation of Daylight Saving Time changes.
Set City Alarms
Set alarms for cities in other time zones.
Takes into account all Daylight Saving Time switches worldwide.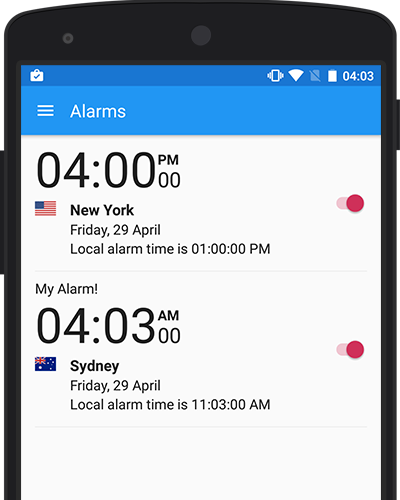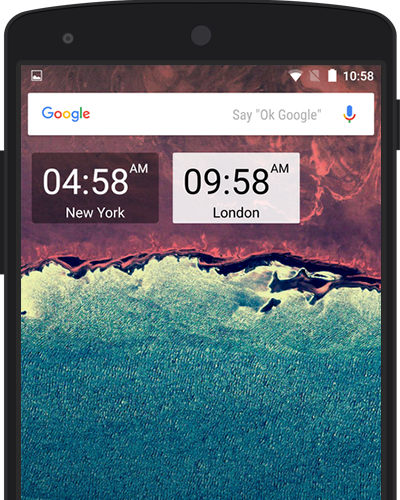 Widget
Use the widget to get quick access to a city's time on the home screen.
DST Changes
Many countries worldwide use DST – and they switch at different times. The World Clock app makes it easy to anticipate upcoming clock changes around the world.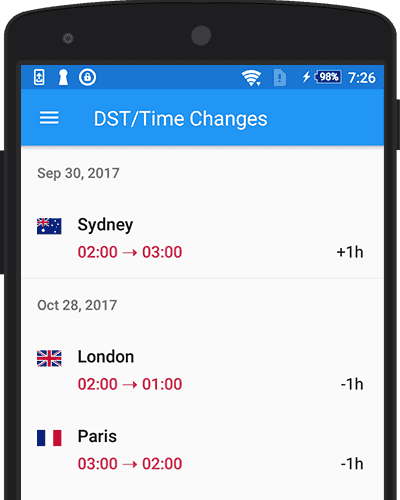 Need More convincing?
Feature Comparison

Clock App

by Google

World Clock Android

by timeanddate.com

World Clock iOS

by timeanddate.com

Free



Phone & Tablet



Digital & Analog Clocks



Day And Night Clock Shading



5000+ Cities



Time Converter



City Alarms



Cloud Sync Between Devices



Widget



Time Zone Information



Map, Coordinates, & Flags



State/Teritory/County


Time Zone Changes



DST Clock Changes



Language & Currency



Dial Codes



Sunrise/Sunset & Location



Moonrise/Moonset, Moon phase, & Location



Night, Twilight, & Daylight


