Message provided by user
CC's Opening Day 2018

| | |
| --- | --- |
| 290 | days |
| 6970 | hours |
| 418253 | minutes |
| 25095183 | seconds |
since Sunday, April 8, 2018 at 11:30:00 am (Gloucester, Massachusetts time)
---

It is 290 days, 10 hours, 53 minutes, 3 seconds
since Sunday, April 8, 2018 at 11:30:00 am (Gloucester, Massachusetts time)
Timer wrong? Daylight Saving Time!
---
Current time is Wednesday, January 23, 2019 at 9:23:03 pm EST (local time in Gloucester, Massachusetts)
You may need to press Reload or Refresh on your browser to update the numbers.
Full-Screen Countdown
The links below will open in a new popup window, some popup-blockers might block them from opening.

Countdown App - Mobile or Tablet
Count down to the New Year, birthdays, weddings, birthdays, retirement & more.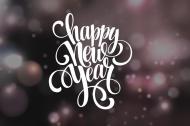 Who will enter 2017 first and last? 26 hours after the first bottle of bubbly pops on Millenium Island, Baker Island greets the New Year. More
} ?>
Other Countdown Counters
Related Links

... for your website or blog