Shmini Atzeret
Shemini Atzeret (or Shmini Atzeret) is a Jewish holiday dedicated to the love of God. Together with
Simchat Torah
, it marks the end of the
Sukkot
(or Sukkoth) festival and is the day on which the yearly cycle of readings from the Torah ends and a new reading cycle begins.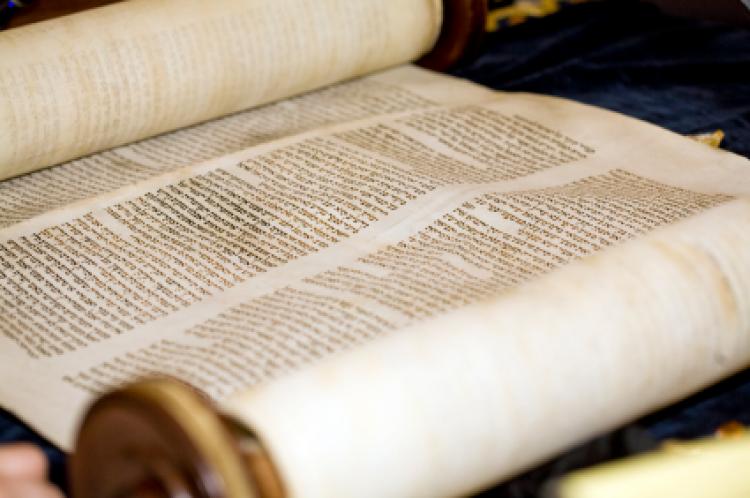 What Do People Do?
Simchat Torah, which follows Sukkot, celebrates when Torah's public reading is complete for the year. It also marks the start of a new reading cycle. It is a time to rejoice by singing, dancing and processions led by a rabbi who carries the sacred Scrolls of the Law. Hand-lettered Torah scrolls are removed from an ark (a box-like container) during this event. These scrolls are paraded around the synagogue – and sometimes through the streets – amidst singing and dancing.
It is observed on the 22nd day of Tishri, concurrently with Shemini Atzeret in Israel and among many Reform Jewish groups. Many other Jewish groups celebrate it separately on the 23rd day. Many people in Israel also hold a second hakkafot (procession around the synagogue) on the night after Simchat Torah, frequently accompanied by bands and choirs.
Simchat Torah customs vary from country to country. For example, in the United States the Indian Jewish Congregation of USA and the Bene Israel Women's Group jointly celebrated the Simchat Torah festival in previous times.
Public Life
Shemini Atzeret, or Shmini Atzeret, and Simchat Torah are celebrated as an official holiday in Israel. It is not a public holiday in countries such as Australia, Canada, the United Kingdom or the United States. However, some Jewish organizations may be closed or offer a limited service to allow for festivities to occur on this day.
Background
Shemini Atzeret is celebrated as a holiday dedicated to the love of God. A major event connected to this day is Simchat Torah. In ancient times, prayers for rain were recited on this day – a practice that is still part of the Orthodox services. It is also one of the four Jewish holidays on which the Yizkor, or memorial rite for the dead is observed.
In medieval Spain a crown from one of the Torah scrolls was placed on the head of every reader and in some places in eastern Europe the reader wore a large paper hat decorated with bells and feathers. In the 20th century, Simchat Torah came to symbolize the public assertion of Jewish identity. The Israel Postal Authority issued a postage stamp to honor the holiday in 1996.
Symbols
There are no specific symbols allocated to Shemini Atzeret, according to some sources. Many Jewish people who celebrate this event believe they can reach a state of pure joy and happiness, which does not need external symbolic stimuli, on Shemini Atzeret.
Quick Facts
Shemini Atzeret (or Shmini Atzeret) is a Jewish holiday dedicated to the love of God, while Simchat Torah (Simchas Torah or Simhat Torah) and celebrates the completion of the annual reading of the Torah.
Shmini Atzeret 2017
Thursday, October 12, 2017
Shmini Atzeret 2018
Monday, October 1, 2018
---
Related holidays
Name in other languages
| Name | Language |
| --- | --- |
| Shmini Atzeret | English |
| Chemini Atseret | French |
| Schmini Azeret | German |
| Shemini Atzeret | Spanish |
Shmini Atzeret in …