France and Spain kicks into "Double Summer Time"
France and Spain kicks into "Double Summer Time"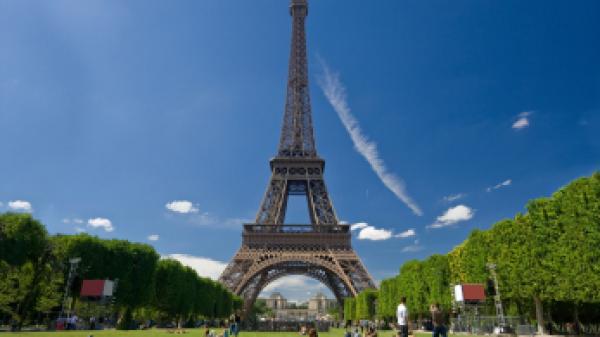 France and Spain will set their clocks one hour ahead to 2pm to observe daylight saving time, also known as "Summer Time", on March 30, 2008. However, many parts of Spain and France will be in what some people refer to as "double summer time" in this period because the legal time is offset from the local mean solar time.
Whilst this article is written for general interest purposes, timeanddate.com does not refer to French time as "double summer time". It associates French time with Central European Time (CET) in the winter or Central European Summer Time (CEST) in the summer in France.
Offset from the Sun
According to the French Tourist Office, French time moves from Coordinated Universal Time (UTC) +1 to UTC+2 during the summer period, following the European Union's (EU) daylight saving schedule. Spain also follows the EU daylight saving pattern. However, many parts of France and Spain are in skewed time zones and observe clocks shifted further away from the local mean solar time, therefore observing daylight saving time in winter with an extra hour in summer.
France and Spain are among a few countries in Europe that are described by some to be on "double daylight saving time" in the summer and "single daylight saving time" in the winter. There are some people who argue that, based on geographical location (longitude), these countries should be aligned with England when it comes to time. The Prime Meridian (0°) passes through Spain and France but they use the mean solar time of 15 degrees east (Central European Time) rather than 0 degrees – also referred to as Coordinated Universal Time (UTC). Both countries are at least one hour ahead of UTC so some people claim that these countries observe daylight saving time all year round, with one hour during winter and two hours during summer.
Sun's Impact on Culture
Spain, on UTC, observes what some people refer to as "double summer time", so 8am in the summer is only 6am according to the sun. The sun rises to its height at around 2pm in western Spain during the summer.
Interestingly, daily life in Spain and France appears to be coordinated with the sun. For example, lunch in Spain is from 2pm-4pm, so business hours in Spain are from 9am-2pm and 5pm-8pm. Many banks, however, do not open again in the afternoon. Dinner occurs from 10pm to midnight. Most of the Spanish still enjoy the large lunch break but life is slowly changing. Many people in the large cities spend more than one hour commuting to and from their work, making it difficult to go home for a meal and siesta. In 2006, the Spanish government introduced a one-hour lunch break to central government employees, thus abandoning the long "siesta" lunch breaks.
In France, business hours are generally 9am-6pm Monday to Friday. Lunch is consumed between noon and 2pm and dinner occurs around 8pm-9.30pm. The idea of putting the official time forward one hour during the summer was instituted in France for the first time in 1916. Like Britain, the city of Paris observed a "double summer time" during World War II. Daylight saving time was eliminated in France after World War II, and then reinstated in 1976, following the first oil crisis in 1973. It was justified as a means of economizing energy since the Government sought an annual savings equivalent to 300,000 tons of oil. The "time change" was re-established in France in 1976.
Spain and France are on CET (Central European Time) in the winter and on CEST (Central European Summer Time) in the summer. Daylight saving time (DST) comes into effect on the last Sunday of March and ends on the last Sunday of October for both Spain and France.