Mexico Sticks With Same Daylight Saving Schedule
Despite past controversy over daylight saving time, most of Mexico will continue the same routine in turning its clock one hour ahead at 2am on April 6, 2008.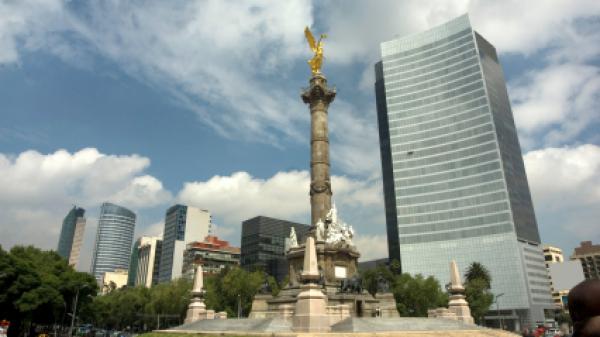 The United States has changed its daylight saving schedule in recent times, but Mexico will stick with the same daylight saving time as planned, beginning at 2am on April 6, 2008.
In the past, Mexico synchronized its daylight saving time with the United States mainly for business and economic reasons. However, daylight saving time has been a contentious issue and is not likely to be extended to reflect the daylight saving changes in the United States as a result of the Energy Policy Act of 2005. Daylight saving time is referred to in Spanish as "horario estacional" or "horario de verano".
Mexico's Time Zones
Mexico observes three different time zones in the winter:
However, the state of Sonora remains on Mountain Standard Time throughout the year when most of the country adapts to daylight saving time. Since 1998, Sonora does not observe daylight saving time mainly due to economic and business ties with its bordering state, Arizona, in the United States.
Temporary One-Hour Lag
Until 2006, daylight saving time in many parts of Mexico and the United States was synchronized to begin on the first Sunday in April and to end on the last Sunday in October. However, the border areas of Mexico and the United States will experience a one-hour time difference from March 9 until April 6, 2008, when Mexico winds the clock forward by one hour.
In 2007 the four-week gap affected thousands of residents from cities that border the two countries. That year, Mexican customs agreed to open an hour earlier in the weeks when the clocks were one hour apart between towns that bordered Mexico and the United States. People who worked and lived around these areas complained they were affected on a daily basis with regard to work and education. However, many businesses expressed a positive outlook, saying the time adjustment was only for a short period.
Mexico's Recent Daylight Saving Time History
After many years of debate, daylight saving time was introduced in Mexico's northeastern border states in the late 1980s. It brought benefits to the region as commercial sales and industrial productivity increased while crime, automobile accidents and energy use decreased. However, the region discontinued daylight saving time in 1989, sparking an array of heated arguments among politicians and locals.
As a nation, Mexico adopted daylight saving time in 1996 to save energy throughout the country and partly due to its increasing economic ties to the United States. The state of Sonora stopped using it in 1998 to keep pace with the schedule of Arizona, as most of Arizona does not observe daylight saving.
In 1999, fuel was added to the daylight saving debate. Some Mexicans were convinced that the introduction of daylight saving time undermined their health and sanity by causing drowsiness, headaches and stress. Others resented a widespread belief that daylight saving was adopted from pressure to conform to the United States. National health officials later assured Mexicans that daylight saving time was not a health hazard.
In 2000 a clash emerged between some state governments and federal authorities regarding the use of daylight saving time in Mexico. Many state legislatures, supported by their governor, adopted resolutions condemning daylight saving time and threatened to ignore the national time change. In 2001 daylight saving time was reduced to five months, from May to September instead of April to October. Mexico City Mayor Andres Manuel Lopez Obrador decreed at the time that the capital would refuse to "spring forward" with the rest of the country for daylight savings time in May. However, the Supreme Court ordered the city to comply with the country's observance of daylight saving time. Sparks also flew from the airline industry and in 2002 daylight saving time was amended to last for seven months.
The issue of daylight saving time in Mexico is still being evaluated and it continues to remain controversial. Mexico plans to revert to standard time at 2am on October 26, 2008.
Dates of Daylight Saving Time 1996–2015
These are the dates Daylight Saving Time started and ended in Mexico City and tentative dates for the future.
| Year | Start date | End date | Daylight duration |
| --- | --- | --- | --- |
| 1996 | Apr 7 | Oct 27 | 29 weeks |
| 1997 | Apr 6 | Oct 26 | 29 weeks |
| 1998 | Apr 5 | Oct 25 | 29 weeks |
| 1999 | Apr 4 | Oct 31 | 30 weeks |
| 2000 | Apr 2 | Oct 29 | 30 weeks |
| 2001 | May 6 | Sep 30 | 21 weeks |
| 2002 | Apr 7 | Oct 27 | 29 weeks |
| 2003 | Apr 6 | Oct 26 | 29 weeks |
| 2004 | Apr 4 | Oct 31 | 30 weeks |
| 2005 | Apr 3 | Oct 30 | 30 weeks |
| 2006 | Apr 2 | Oct 29 | 30 weeks |
| 2007 | Apr 1 | Oct 28 | 30 weeks |
| 2008 | Apr 6 | Oct 26 | 29 weeks |
| 2009 | Apr 5 | Oct 25 | 29 weeks |
| 2010 | Apr 4 | Oct 31 | 30 weeks |
| 2011 | Apr 3 | Oct 30 | 30 weeks |
| 2012 | Apr 1 | Oct 28 | 30 weeks |
| 2013 | Apr 7 | Oct 27 | 29 weeks |
| 2014 | Apr 6 | Oct 26 | 29 weeks |
| 2015 | Apr 5 | Oct 25 | 29 weeks |