South Africa Talks of Time Zone Split
South Africa could be split into two time zones in the future to alleviate the country's energy crisis, according to one of the government's leading officials.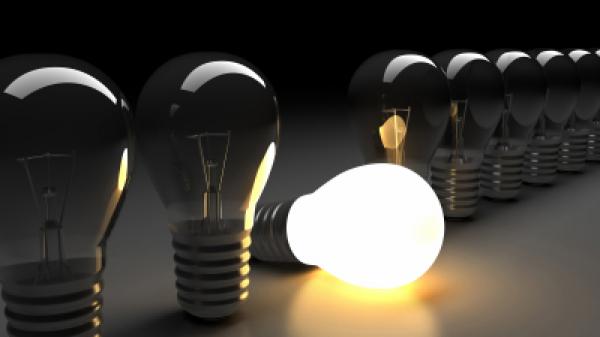 The proposal, which was announced in parliament as part of a plan to cut down electricity costs, has stirred a division of opinions within the nation.
The Government's Consideration
Department of Public Enterprises Director-General Portia Molefe recently announced at a parliamentary briefing the proposal to divide South Africa into two time zones to stagger peak times of electricity consumption. The proposal aimed to allow for two peaking periods and to take some stress off the national power grid.
Ms Molefe said the plan would help spread electricity demand by shifting peak demand times. She also said that the two time-zone plan was more viable now than ever and that it would benefit sectors such as the airline industry.
She said the idea was considered in the past, but at that time the bulk of the industrial capacity of the country was in Gauteng, and the time zone change would not have greatly impacted on electricity usage. The industrial capacity of the Western Cape has since grown and the government now considers that overall there would be a benefit as peak usage times would be staggered.
Interestingly, South Africa was once a nation that was divided by two time zones for a short period of time. With adoptions of time zones in 1892, the country was split into two time zones until it united to observe one time zone from 1903 onwards.
Those Against the Time Zone Split
There has been a range of public comments against the proposal, with some saying that the time zone split could cause chaos in commercial, legal and logistical frameworks. Others said that the plan had cost-raising implications and needed to accommodate for changes in timetables for the transportation industry. And a few have said that the idea of two time zones would be inappropriate for a country of South Africa's size.
South Africa's Energy Problem
South Africa has seen significant levels of growth in electricity consumption. More than four percent more energy was consumed in 2007 than in 2006. According to the Department of Minerals and Energy, South African households consume about 17 percent of South Africa's energy.
In January 2008 the department announced that the nation faced an emergency situation regarding energy usage and called for public cooperation in solving the problem. The department provided a National Response to South Africa's Electricity Shortage, which addresses the nation's electricity problems and possible ways to ease these problems.
The government's power conservation program included a range of intervention measures, such as:
A roll-out of compact fluorescent light fittings.
A solar water heating program in progress with a target to install one million solar water heaters over the next three years.
Fuel switching to LP Gas to alleviate the strain experienced by the electricity network during peak times when domestic users are cooking at the same time
All traffic lights and public lights will be converted to solar power with a battery backup.
A call for the hospitality industry to convert all water heating to solar power.
Smart metering requires the use of wireless technologies which have to be retrofitted to existing conventional and pre-paid meters.
The department also recommended that people could use energy-saving light bulbs, turn off all stand-by modes when they leave their homes and before bedtime, and leave the lights off if sunlight is sufficient.
Daylight Saving Time – an Alternative Solution?
Daylight saving time was observed in South Africa for a brief period during World War II. The issue of re-introducing daylight saving time has been brought up again amidst the time zone debate.
Comair Limited joint chief executive Gidon Novick was quoted in The Times to have said he could not see how a time zone split would benefit the airlines. He suggested that the introduction of daylight saving time would be a better option to save electricity and give people more leisure time.
Some economists suggested that daylight saving could bring several benefits to South Africa. Such benefits include a reduction in road accidents, crime and peak demand for artificial light. They also believe that daylight saving time would bring increased daylight leisure time that would benefit the tourism industry. Another public opinion was to privatize the production and supply of electricity to ensure balance within the supply-demand chain.