App no longer available
We have discontinued this app, so please use our online World Clock instead. We also offer World Clock apps for iOS and Android.
The World at Your Fingertips
Want to know the time for any location in the world? Our World Clock App is the one place to go for all your world time needs. It's free!
5000+ Locations Worldwide
Super Accurate Clock
24/12-Hour Time Format
UTC Offsets & Time Zones
Daylight Saving Time Changes
Sunrise/Sunset Times
Country Flags
Desktop & Tablet Support
Fresh Features
Enjoy the expertise and accuracy of the world's largest world time website.
Desktop & Tablet
Full support for desktop and tablet.
Super Accurate Clock
Synchronized with timeanddate.com.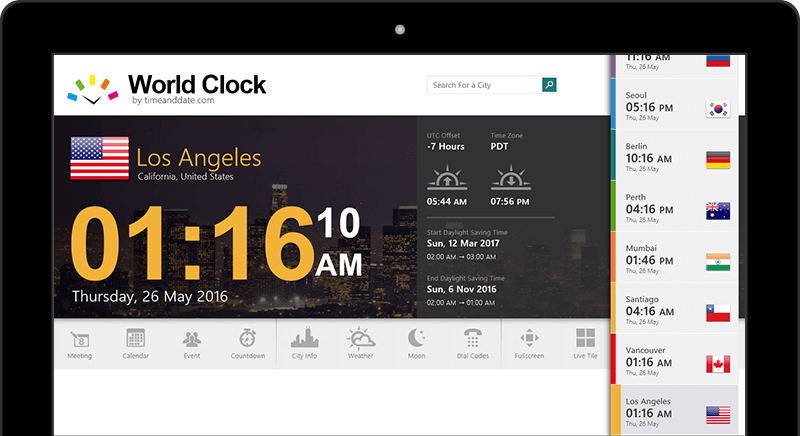 Sortable City List
5000+ Locations Worldwide. And counting.
Time format settings
24-hour and 12-hour (am/pm) clock. Display or hide seconds.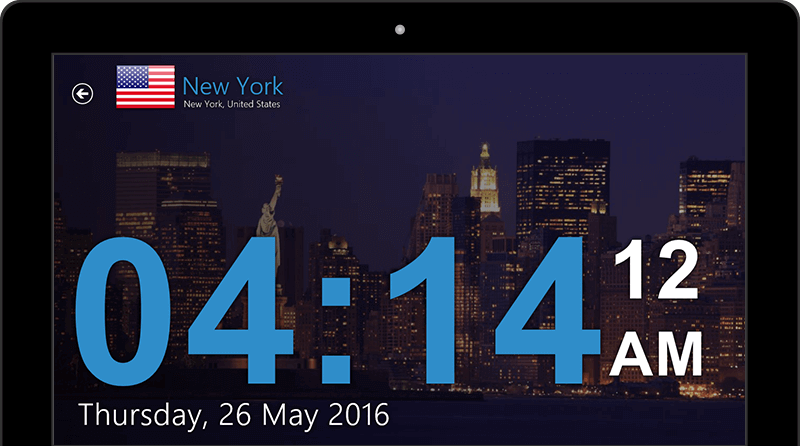 Full-Screen
View a large clock showing the current local time in a city of your choice.
Snapped View
Keep an eye on the current time while you work on something else.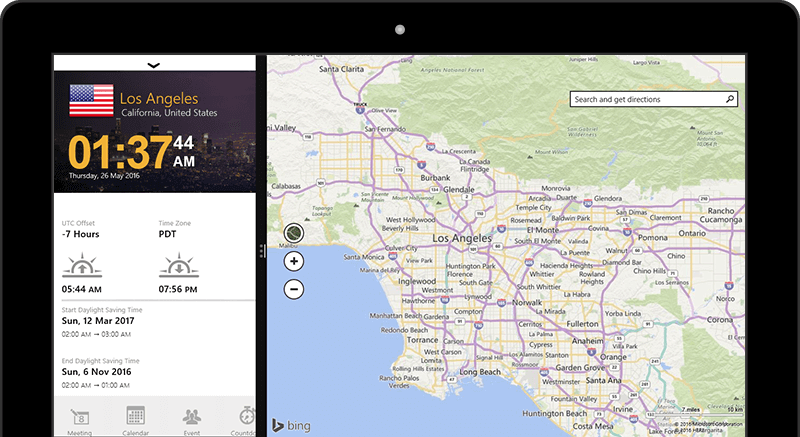 Quick & Easy Access
With the quick launch icons, many of timeanddate.com's online services are just a click away.
Meeting Planner
Calendar
Event Time Announcer
Countdown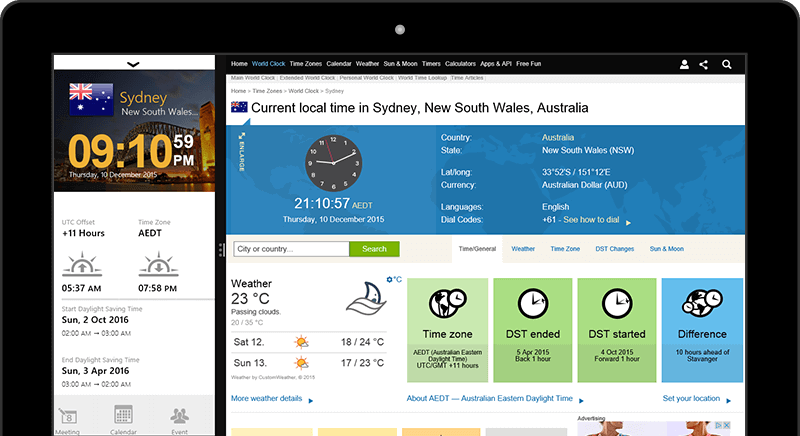 City Information
Weather Information
Moon Phases
Dialing Codes
Want More Features?
Try the upgrade!
Time Adjustment
Live Tiles
No Ads
Day & Night Indication
Rename & Color Clocks