Commonly Reported Issues With The World Clock
We at timeanddate.com have done extensive research and have spent countless hours to ensure that our World Clock shows the precise time for each and every location we have in our database.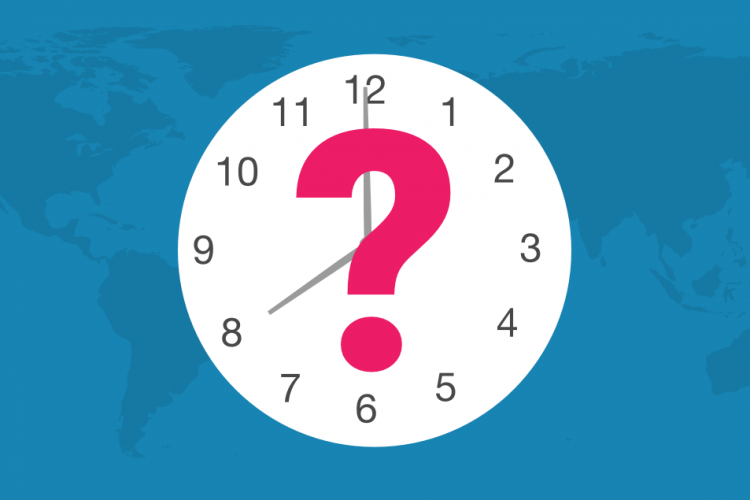 Sometimes, however, mistakes happen. These mistakes are rare, but if you see a city in our World Clock list with incorrect information, please do not hesitate to let us know by using the Feedback Form.
Here are some troubleshooting tips for some common issues that our users face with The World Clock:
It Doesn't Show the Correct Time
Try to click the Reload or Refresh button on your browser, and see if that helps. If it does not help, try to click that button while pressing the Shift key on your keyboard.
This problem usually occurs when an old version of the page is cached somewhere in your browser, firewall, or proxyserver. So instead of looking at the updated time for a city, you are looking at an older version of the page. Reloading the page should fix the problem. You can also try using this link to the World Clock. If you believe that a city has the wrong time, please send us an email using our Feedback Form and describe why you think it is wrong.
GMT / UTC is Wrong
UTC or Universal Coordinated Time is the time standard commonly used across the world, on which the other time zones are based. It never observes Daylight Saving Time (DST). The local time in Great Britain in the winter is called Greenwich Mean Time (GMT). However, in the summer, Great Britain is not on GMT, but one hour ahead, on British Summer Time (BST), or UTC+1. So if you are looking for or are comparing with time in Great Britain, please use London as your reference, and not UTC.
You Don't Have My City On The List!
Our database of locations comprises thousands of cities worldwide. However, only a small selection is listed on the Main World Clock page. The cities listed there tend to be the more well-known, larger, and are among the most frequented cities in the world. Our own research has shown that more people want to know the time in the cities on our Main World Clock page, than in other cities.
While we try to represent all countries and all time zones, our Main World Clock page is certainly biased towards larger countries, with a larger number of users. Countries with more than one time zone have more cities included in the list, than larger countries like India and China which observe a single time zone.
If you do not find your city on the main World Clock, check our Extended World Clock, which has a more extensive list of locations, or search for your city using our City Search.
I Can't Find My City At All
If you are unable to find your city on our website, please send us an email using our Feedback Form, with the name of your city and we will endeavor to add it to our database.