Easter Monday in Canada
Quick Facts
Easter Monday is the day after Easter Sunday and a holiday for many Canadians.
Local names
| Name | Language |
| --- | --- |
| Easter Monday | English |
| Le lundi de Pâques | French |
| Ostermontag | German |
Easter Monday 2014
Monday, April 21, 2014
Easter Monday 2015
Monday, April 6, 2015
List of dates for other years
Easter Monday is the day after Easter Sunday, which commemorates Jesus Christ's resurrection, according to the Christian Bible. Easter Monday is also a holiday for many Canadians.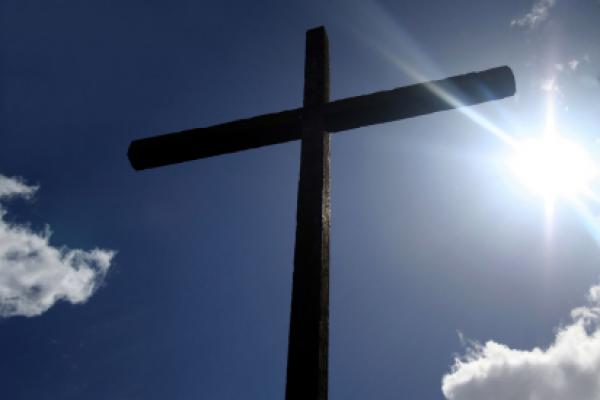 ©iStockphoto.com/tiburonstudios
What do people do?
A proportion of Canadians have a day off work on Easter Monday and for some it is the end of a four-day weekend. People who have been on a short vacation or who have visited family or friends often travel home on Easter Monday. For others, it is a chance to eat their easter eggs, relax and, depending on the weather and when Easter falls, enjoy some time outdoors.
Public life
Easter Monday or Good Friday are statutory holidays at the employer's option in Quebec. Easter Monday is a paid holiday for employees in the Northwest Territories, except those in the The Northwest Territories Teachers' Association (NWTTA). However, these days are not scheduled as part of the school year for employees in the NWTTA. It is a statutory holiday in Yukon and Nunavut. Many schools, businesses and organizations are closed in places where Easter Monday is a day off. Public transport services may run to reduced timetables. In rural areas, there may be no public transport services.
Easter Monday is not a statutory holiday in other Canadian provinces and territories. For example, while some employers in Ontario give their employees a holiday on Easter Monday, the employer is not required to do so under Ontario's Employment Standards Act, 2000 (ESA). It is a non-statutory holiday in Nova Scotia, in which employers can agree to provide their staff with an additional paid holiday and the Labour Standards Division could enforce such an agreement. Public transport services may run to their normal or reduced timetables.
Background
Easter Monday is a holiday in many English speaking countries, including England, Wales, Northern Ireland and Australia, and European counties. The tradition of having a holiday on the day after Easter Sunday was brought to Canada by European immigrants. The Easter date depends on the ecclesiastical approximation of the March equinox.
Symbols
Eggs of all types are an important symbol of Easter. They represent the rebirth of nature in the spring and the promise of new life in the spring and summer months to come and are seen as a reflection of the resurrection of Christ after his crucifixion. Easter eggs, whether they are made of chocolate or candy or are decorated hens eggs, are common gifts all over the world during Easter. However, the biggest Easter egg in the world is a representation of a Ukranian Easter egg, known as a Pysanka, located in Vegreville, Alberta.
The Pysanka in Vegreville was constructed in 1974 to mark the centenary of the Royal Canadian Mounted Police and to celebrate Vegreville's strong links with the Ukraine. It is made of more than 2000 aluminium triangles fixed together with nearly 7000 bolts and 177 internal struts. The egg is more than 25 feet (nearly eight meters) in diameter and is decorated with a gold, silver and bronze design. Its construction represented significant advances in computer modeling, mathematical theory, architectural design and engineering construction.
About Easter Monday in other countries
Read more about
Easter Monday
.
Easter Monday Observances
| Weekday | Date | Year | Name | Holiday type | Where it is a statutory holiday |
| --- | --- | --- | --- | --- | --- |
| Mon | Apr 16 | 1990 | Easter Monday | National holiday, Christian | |
| Mon | Apr 1 | 1991 | Easter Monday | National holiday, Christian | |
| Mon | Apr 20 | 1992 | Easter Monday | National holiday, Christian | |
| Mon | Apr 12 | 1993 | Easter Monday | National holiday, Christian | |
| Mon | Apr 4 | 1994 | Easter Monday | National holiday, Christian | |
| Mon | Apr 17 | 1995 | Easter Monday | National holiday, Christian | |
| Mon | Apr 8 | 1996 | Easter Monday | National holiday, Christian | |
| Mon | Mar 31 | 1997 | Easter Monday | National holiday, Christian | |
| Mon | Apr 13 | 1998 | Easter Monday | National holiday, Christian | |
| Mon | Apr 5 | 1999 | Easter Monday | National holiday, Christian | |
| Mon | Apr 24 | 2000 | Easter Monday | National holiday, Christian | |
| Mon | Apr 16 | 2001 | Easter Monday | National holiday, Christian | |
| Mon | Apr 1 | 2002 | Easter Monday | National holiday, Christian | |
| Mon | Apr 21 | 2003 | Easter Monday | National holiday, Christian | |
| Mon | Apr 12 | 2004 | Easter Monday | National holiday, Christian | |
| Mon | Mar 28 | 2005 | Easter Monday | National holiday, Christian | |
| Mon | Apr 17 | 2006 | Easter Monday | National holiday, Christian | |
| Mon | Apr 9 | 2007 | Easter Monday | National holiday, Christian | |
| Mon | Mar 24 | 2008 | Easter Monday | National holiday, Christian | |
| Mon | Apr 13 | 2009 | Easter Monday | National holiday, Christian | |
| Mon | Apr 5 | 2010 | Easter Monday | National holiday, Christian | |
| Mon | Apr 25 | 2011 | Easter Monday | National holiday, Christian | |
| Mon | Apr 9 | 2012 | Easter Monday | National holiday, Christian | |
| Mon | Apr 1 | 2013 | Easter Monday | National holiday, Christian | |
| Mon | Apr 21 | 2014 | Easter Monday | National holiday, Christian | |
| Mon | Apr 6 | 2015 | Easter Monday | National holiday, Christian | |
| Mon | Mar 28 | 2016 | Easter Monday | National holiday, Christian | |
| Mon | Apr 17 | 2017 | Easter Monday | National holiday, Christian | |
| Mon | Apr 2 | 2018 | Easter Monday | National holiday, Christian | |
| Mon | Apr 22 | 2019 | Easter Monday | National holiday, Christian | |
| Mon | Apr 13 | 2020 | Easter Monday | National holiday, Christian | |
Related holidays
Other holidays in April 2014 in Canada
Advertising

Other calendars
Related links