National Day of Honour in Canada
Canada's National Day of Honour is a one–time event on May 9, 2014, to recognize the completion of the country's mission in Afghanistan. It honors the more than 40,000 Canadian Armed Forces men and women who served as well as others who contributed to that mission.
An annual event that commemorates all Canadian Armed Forces members' sacrifices and service is Remembrance Day, held on November 11.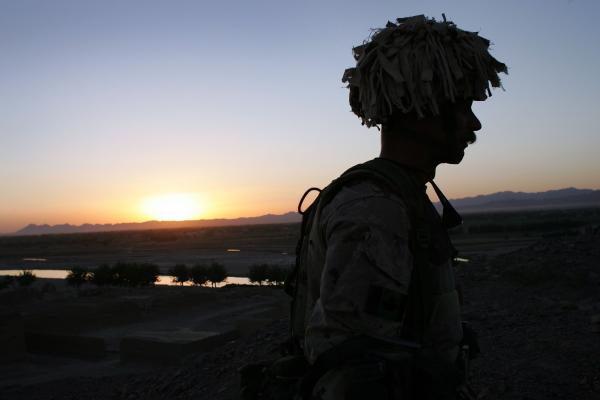 Observe National Day of Honour
Activities that have been organized include a special event on Canada's Parliament Hill, a nationwide moment of silence, and vigils. Messages in social media, including facebook and Twitter, have been circulated to commemorate the day with words such as: @SoldierOnCAN #SoldierOnCan #SOAR #OurForces #NosForces #DayofHonour #Jourdecommemoration
Public life
National Day of Honour is a one–off national observance in Canada. Many businesses, schools and government organizations take part in the day.
About National Day of Honour
In 2014, the Canadian government declared May 9 as a "National Day of Honour" to remember the hard work, dedication and sacrifice that Canadians made during the country's mission in Afghanistan. The day also recognizes the support of military families, friends, and all Canadians. More than 40,000 Canadians served in Afghanistan starting from 2001. March 31, 2014, marked the end of the Canadian military mission in Afghanistan.
National Day of Honour Observances
| Weekday | Date | Year | Name | Holiday type | Where it is observed |
| --- | --- | --- | --- | --- | --- |
| Fri | May 9 | 2014 | National Day of Honour | Observance | |
Quick Facts
Canadians observe their National Day of Honour with vigils, parades, and a moment of silence in memory of the country's 12–year mission in Afghanistan.
National Day of Honour 2015
National Day of Honour does not occur in 2015

National Day of Honour 2016
National Day of Honour does not occur in 2016

---
Name in other languages
| Name | Language |
| --- | --- |
| National Day of Honour | English |
| la Journée nationale de commémoration | French |
List of dates for other years