Good Friday in France
Quick Facts
Good Friday is an occasion for Christians in France to commemorate Jesus Christ's crucifixion.
Local names
| Name | Language |
| --- | --- |
| Vendredi saint | French |
| Good Friday | English |
| Karfreitag | German |
Good Friday 2014
Friday, April 18, 2014
Good Friday 2015
Friday, April 3, 2015
List of dates for other years
Good Friday (Le Vendredi saint) falls two days before Easter Sunday. It is an occasion for many Christians in France to remember the sacrifices Jesus made and his crucifixion. It is a public holiday in some parts of France.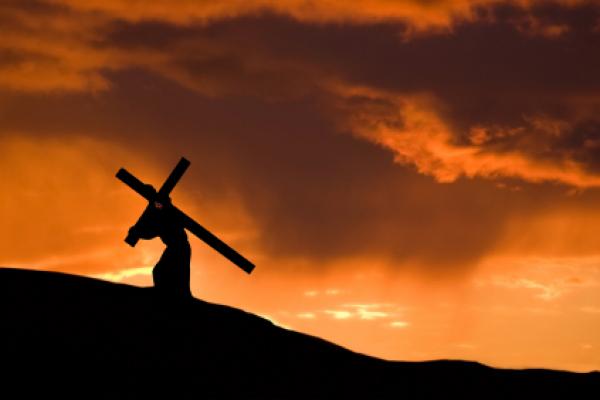 ©iStockphoto.com/wwing
What do people do?
Observant Christians, particularly in the Alsace region, take time to attend special church services. However, church bells are not rung. Some people do not eat any meat or fast totally. For other people, Good Friday is a normal working day. Easter Monday is a public holiday in France so some people leave for a short vacation or trip to visit family members on Good Friday.
Public life
Good Friday is not a public holiday in many parts of France. However, schools and other educational establishments are closed on the island of Réunion in the Indian Ocean. Good Friday is a public holiday in some parts of Alsace and Lorraine.
Good Friday is also a public holiday in some areas close to the German border and the overseas departments of Martinique, Guadeloupe and French Guiana. Post offices, banks, stores and other businesses may be closed or have limited opening hours.

Background
Good Friday is the culmination of a week in which many events in Jesus' life are remembered, according to Christian belief. People commemorate his crucifixion on Good Friday. The crucifixion is an important event for Christians, as they feel it represents the sacrifice that Jesus made for them. Christianity was introduced to France between 300 CE and 400 CE at the time of the Roman Empire.
Symbols
Simple crosses, often made of twigs or palm fronds, and images of Jesus on the cross are common symbols of Good Friday. In some areas, people eat Brioche du Carême. These are small rolls made of bread containing dried fruit and marked with a cross. They are similar to the hot cross buns eaten on Good Friday in Australia, Canada, and the United Kingdom.
About Good Friday in other countries
Read more about
Good Friday
.
Good Friday Observances
| Weekday | Date | Year | Name | Holiday type |
| --- | --- | --- | --- | --- |
| Fri | Apr 13 | 1990 | Good Friday | Local holiday |
| Fri | Mar 29 | 1991 | Good Friday | Local holiday |
| Fri | Apr 17 | 1992 | Good Friday | Local holiday |
| Fri | Apr 9 | 1993 | Good Friday | Local holiday |
| Fri | Apr 1 | 1994 | Good Friday | Local holiday |
| Fri | Apr 14 | 1995 | Good Friday | Local holiday |
| Fri | Apr 5 | 1996 | Good Friday | Local holiday |
| Fri | Mar 28 | 1997 | Good Friday | Local holiday |
| Fri | Apr 10 | 1998 | Good Friday | Local holiday |
| Fri | Apr 2 | 1999 | Good Friday | Local holiday |
| Fri | Apr 21 | 2000 | Good Friday | Local holiday |
| Fri | Apr 13 | 2001 | Good Friday | Local holiday |
| Fri | Mar 29 | 2002 | Good Friday | Local holiday |
| Fri | Apr 18 | 2003 | Good Friday | Local holiday |
| Fri | Apr 9 | 2004 | Good Friday | Local holiday |
| Fri | Mar 25 | 2005 | Good Friday | Local holiday |
| Fri | Apr 14 | 2006 | Good Friday | Local holiday |
| Fri | Apr 6 | 2007 | Good Friday | Local holiday |
| Fri | Mar 21 | 2008 | Good Friday | Local holiday |
| Fri | Apr 10 | 2009 | Good Friday | Local holiday |
| Fri | Apr 2 | 2010 | Good Friday | Local holiday |
| Fri | Apr 22 | 2011 | Good Friday | Local holiday |
| Fri | Apr 6 | 2012 | Good Friday | Local holiday |
| Fri | Mar 29 | 2013 | Good Friday | Local holiday |
| Fri | Apr 18 | 2014 | Good Friday | Local holiday |
| Fri | Apr 3 | 2015 | Good Friday | Local holiday |
| Fri | Mar 25 | 2016 | Good Friday | Local holiday |
| Fri | Apr 14 | 2017 | Good Friday | Local holiday |
| Fri | Mar 30 | 2018 | Good Friday | Local holiday |
| Fri | Apr 19 | 2019 | Good Friday | Local holiday |
| Fri | Apr 10 | 2020 | Good Friday | Local holiday |
Related holidays
Other holidays in April 2014 in France
Other calendars
Related links