Palm Sunday in Germany
Quick Facts
Palm Sunday is a Christian feast that commemorates Jesus Christ's entry into Jerusalem. It is also the start of Holy Week.
Local names
| Name | Language |
| --- | --- |
| Palmsonntag | German |
| Palm Sunday | English |
Palm Sunday 2014
Sunday, April 13, 2014
Palm Sunday 2015
Sunday, March 29, 2015
List of dates for other years
Palm Sunday commemorates Jesus Christ's triumphal entry into Jerusalem, according to Christian belief. It marks the beginning of Holy Week and always falls on the Sunday before Easter Sunday. Other names for this day include Passion Sunday, Fig Sunday, Willow Sunday, Branch Sunday, or Blossom Sunday.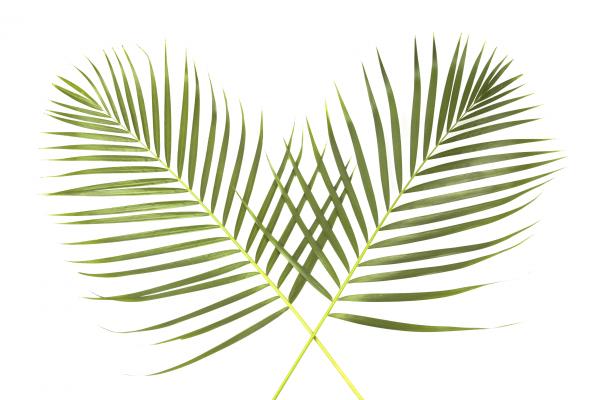 ©iStockphoto.com/Khuong Hoang
About Palm Sunday
Read more about
Palm Sunday
.
Palm Sunday Observances
| Weekday | Date | Year | Name | Holiday type | Where it is observed |
| --- | --- | --- | --- | --- | --- |
| Sun | Apr 8 | 1990 | Palm Sunday | Observance | |
| Sun | Mar 24 | 1991 | Palm Sunday | Observance | |
| Sun | Apr 12 | 1992 | Palm Sunday | Observance | |
| Sun | Apr 4 | 1993 | Palm Sunday | Observance | |
| Sun | Mar 27 | 1994 | Palm Sunday | Observance | |
| Sun | Apr 9 | 1995 | Palm Sunday | Observance | |
| Sun | Mar 31 | 1996 | Palm Sunday | Observance | |
| Sun | Mar 23 | 1997 | Palm Sunday | Observance | |
| Sun | Apr 5 | 1998 | Palm Sunday | Observance | |
| Sun | Mar 28 | 1999 | Palm Sunday | Observance | |
| Sun | Apr 16 | 2000 | Palm Sunday | Observance | |
| Sun | Apr 8 | 2001 | Palm Sunday | Observance | |
| Sun | Mar 24 | 2002 | Palm Sunday | Observance | |
| Sun | Apr 13 | 2003 | Palm Sunday | Observance | |
| Sun | Apr 4 | 2004 | Palm Sunday | Observance | |
| Sun | Mar 20 | 2005 | Palm Sunday | Observance | |
| Sun | Apr 9 | 2006 | Palm Sunday | Observance | |
| Sun | Apr 1 | 2007 | Palm Sunday | Observance | |
| Sun | Mar 16 | 2008 | Palm Sunday | Observance | |
| Sun | Apr 5 | 2009 | Palm Sunday | Observance | |
| Sun | Mar 28 | 2010 | Palm Sunday | Observance | |
| Sun | Apr 17 | 2011 | Palm Sunday | Observance | |
| Sun | Apr 1 | 2012 | Palm Sunday | Observance | |
| Sun | Mar 24 | 2013 | Palm Sunday | Observance | |
| Sun | Apr 13 | 2014 | Palm Sunday | Observance | |
| Sun | Mar 29 | 2015 | Palm Sunday | Observance | |
| Sun | Mar 20 | 2016 | Palm Sunday | Observance | |
| Sun | Apr 9 | 2017 | Palm Sunday | Observance | |
| Sun | Mar 25 | 2018 | Palm Sunday | Observance | |
| Sun | Apr 14 | 2019 | Palm Sunday | Observance | |
| Sun | Apr 5 | 2020 | Palm Sunday | Observance | |
Other holidays in April 2014 in Germany
Other calendars
Related links