Muharram/Ashura in India
Quick Facts
Muharram, or the Islamic New Year, is a public holiday in India.
Local names
| Name | Language |
| --- | --- |
| मुहर्रम | Hindi |
| Muharram/Ashura | English |
| Muharram/Aschura | German |
Muharram/Ashura 2014
Tuesday, November 4, 2014
Muharram/Ashura 2015
Muharram/Ashura does not occur in 2015
Note:
During a gazetted holiday, government offices and most businesses are closed so people have a day off work.
List of dates for other years
Muharram (or Muharrum) is a gazetted holiday in India, marking the start of the Islamic year. It is a day off for many workers in India.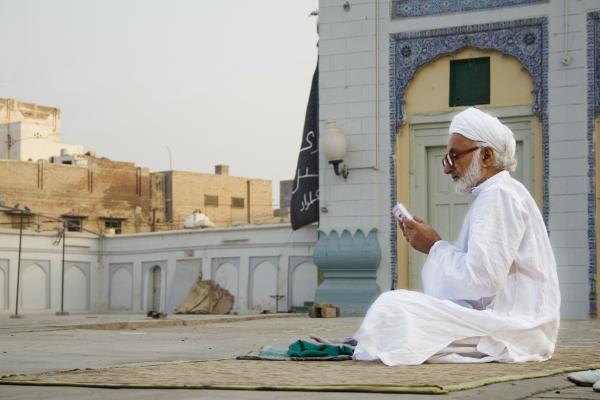 ©iStockphoto.com/Samina Imran
What do people do?
Muharram is the first month of the Islamic calendar. Some Muslims fast during daylight hours on the ninth and 10th or 10th and 11th days of the month. They may also attend special prayer meetings in mosques or private homes. Not all Muslim groups observe this occasion in the same manner. Some Muslims regard Muharram as the month of mourning, commemorating the Battle of Karbala.
The Pulikali, also known as the tiger dance, is part of the Muharram celebration in Kerala. Some Muslims paint their bodies with tiger markings, wear masks, and parade through streets, playing, dancing and mimicking a tiger. This is done to idealize the valor of Immam Hussain (or Husayn ibn Ali), the grandson of the Prophet Muhammad. The Pulikali has also become popular during Onam. Other events in the first ten days of Muharram include:
Parades with replicas of Imman Hussain's tomb.
Gatherings where young men hit themselves with sticks and chains to mourn Immam Hussain's death.
Giving food to the poor.
Communal meals in mosques and community buildings.
Firework displays (in some communities only).
Some aspects of these events are controversial in the Islamic world. Muharram is primarily an Islamic holiday but people of other religions may also take part in or observe the Muharram activities in India.
Public life
The first day of Muharram is a gazetted holiday in India so government offices, post offices and banks are closed on the day. Islamic stores, businesses and other organizations may be closed or have reduced opening hours. Those wishing to use public transport on the day may need to contact the local transport authorities to check on timetables.
Large prayer meetings, parades and marches may cause local disruption to traffic. This is particularly true of areas of India with a predominantly Muslim population.
Background
Both Sunni and Shia Muslims observe the 10th day of Muharram in India and worldwide. Many Shia Muslims observe Muharram as a month of mourning. The 10th of Muharram marks the date when carnage took place at Kerbala and when Imman Hussain died in 680 CE. Imman Hussain was the Prophet Muhammed's grandson. Many Muslims believe that he died on the ninth, 10th or 11th day of the month of Muharram. It is also believed that God created Adam and Eve on the 10th of Muharram, which was also when an Egyptian pharaoh and his soldiers drowned in the Red Sea later in time.
Muharram/Ashura Observances
Note:
During a gazetted holiday, government offices and most businesses are closed so people have a day off work.
| Weekday | Date | Year | Name | Holiday type |
| --- | --- | --- | --- | --- |
| Tue | Jan 30 | 2007 | Muharram/Ashura | Gazetted Holiday |
| Mon | Dec 28 | 2009 | Muharram/Ashura | Gazetted Holiday |
| Fri | Dec 17 | 2010 | Muharram/Ashura | Gazetted Holiday |
| Tue | Dec 6 | 2011 | Muharram/Ashura | Gazetted Holiday |
| Sun | Nov 25 | 2012 | Muharram/Ashura | Gazetted Holiday |
| Thu | Nov 14 | 2013 | Muharram/Ashura | Gazetted Holiday |
| Tue | Nov 4 | 2014 | Muharram/Ashura | Gazetted Holiday |
Other holidays in November 2014 in India
Other calendars
Related links