August Bank Holiday in Ireland
Quick Facts
The first Monday of August is a public holiday in the Republic of Ireland.
Local names
| Name | Language |
| --- | --- |
| August Bank Holiday | English |
| Lá Saoire Bainc (Lúnasa) | Irish |
| Bank Holiday im August | German |
August Bank Holiday 2014
Monday, August 4, 2014
August Bank Holiday 2015
Monday, August 3, 2015
List of dates for other years
The first Monday of August (Lá Saoire i mí Lúnasa), also known as the August Holiday, is a public holiday in the Republic of Ireland. Many people take a short vacation or visit cultural events in Ireland.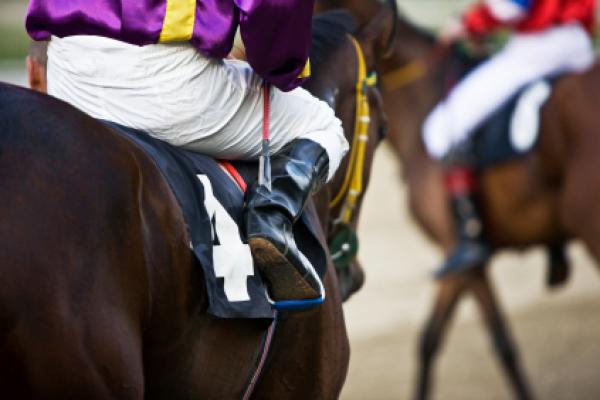 ©iStockphoto.com/webphotographeer
What do people do?
Many cultural and sporting events are held over the August Holiday weekend. These include:
Art exhibition showcasing Irish artists' work or depicting events in Irish history.
Performances of traditional Irish music or music inspired by Ireland's past.
Horse racing.
Walking, cycling and other sports events.
Arts, cultural and musical festivals.
Local fairs and agricultural shows.
The August Holiday falls in the middle of the summer season and school holidays so many people take a short or longer vacation in Ireland or abroad at this time of year.
Public life
Banks, post offices and many other businesses and organizations are closed on the first Monday of August. However, stores and pubs are generally open, although they may open later and close earlier than usual. Public transport service schedules vary depending on where one lives and intends to travel. The August Holiday is a popular time for people to go on vacation in and to the Republic of Ireland so it is important to book accommodation in advance.
There may be some local disruption to traffic if roads are closed for sports or cultural events. There may be some congestion on the roads to and from popular events and resorts.
Background
The August Holiday on the first Monday in August was first mentioned in the Bank Holidays Act 1871. It has been a public holiday since then.
August Bank Holiday Observances
| Weekday | Date | Year | Name | Holiday type |
| --- | --- | --- | --- | --- |
| Mon | Aug 6 | 1990 | August Bank Holiday | National holiday |
| Mon | Aug 5 | 1991 | August Bank Holiday | National holiday |
| Mon | Aug 3 | 1992 | August Bank Holiday | National holiday |
| Mon | Aug 2 | 1993 | August Bank Holiday | National holiday |
| Mon | Aug 1 | 1994 | August Bank Holiday | National holiday |
| Mon | Aug 7 | 1995 | August Bank Holiday | National holiday |
| Mon | Aug 5 | 1996 | August Bank Holiday | National holiday |
| Mon | Aug 4 | 1997 | August Bank Holiday | National holiday |
| Mon | Aug 3 | 1998 | August Bank Holiday | National holiday |
| Mon | Aug 2 | 1999 | August Bank Holiday | National holiday |
| Mon | Aug 7 | 2000 | August Bank Holiday | National holiday |
| Mon | Aug 6 | 2001 | August Bank Holiday | National holiday |
| Mon | Aug 5 | 2002 | August Bank Holiday | National holiday |
| Mon | Aug 4 | 2003 | August Bank Holiday | National holiday |
| Mon | Aug 2 | 2004 | August Bank Holiday | National holiday |
| Mon | Aug 1 | 2005 | August Bank Holiday | National holiday |
| Mon | Aug 7 | 2006 | August Bank Holiday | National holiday |
| Mon | Aug 6 | 2007 | August Bank Holiday | National holiday |
| Mon | Aug 4 | 2008 | August Bank Holiday | National holiday |
| Mon | Aug 3 | 2009 | August Bank Holiday | National holiday |
| Mon | Aug 2 | 2010 | August Bank Holiday | National holiday |
| Mon | Aug 1 | 2011 | August Bank Holiday | National holiday |
| Mon | Aug 6 | 2012 | August Bank Holiday | National holiday |
| Mon | Aug 5 | 2013 | August Bank Holiday | National holiday |
| Mon | Aug 4 | 2014 | August Bank Holiday | National holiday |
| Mon | Aug 3 | 2015 | August Bank Holiday | National holiday |
| Mon | Aug 1 | 2016 | August Bank Holiday | National holiday |
| Mon | Aug 7 | 2017 | August Bank Holiday | National holiday |
| Mon | Aug 6 | 2018 | August Bank Holiday | National holiday |
| Mon | Aug 5 | 2019 | August Bank Holiday | National holiday |
| Mon | Aug 3 | 2020 | August Bank Holiday | National holiday |
Other holidays in August 2014 in Ireland
Other calendars
Related links