Good Friday in New Zealand
Quick Facts
Good Friday is two days before Easter Sunday and is a public holiday in New Zealand.
Local names
| Name | Language |
| --- | --- |
| Good Friday | English |
| Karfreitag | German |
Good Friday 2014
Friday, April 18, 2014
Good Friday 2015
Friday, April 3, 2015
List of dates for other years
Good Friday is a religious and statutory public holiday in New Zealand. It is on the Friday before Easter Sunday. Many Christians remember Jesus Christ's crucifixion on Good Friday.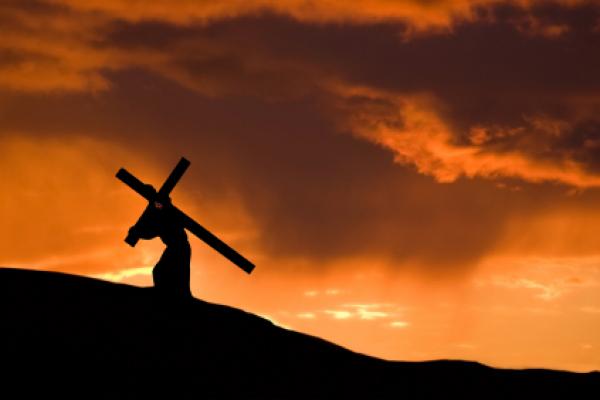 ©iStockphoto.com/wwing
What do people do?
Good Friday is the start of a four-day weekend, which includes Easter Monday, in New Zealand. Many people go on short trips out of town or spend time with family. Many churches hold special services and some may hold long prayer vigils. Some churches, especially Catholic churches, see Good Friday as a fast day and people only eat three small meals and, often, no meat at all. Some people substitute meat with fish.
Public life
Good Friday is a public holiday in New Zealand so schools, government offices and many businesses are closed.
Background
Good Friday commemorates the crucifixion of Jesus Christ and is a day of mourning for Christians. It is an important date in church calendars, as the crucifixion and resurrection of Jesus are central events in Christian beliefs. The Easter date depends on the ecclesiastical approximation of the March equinox.
Symbols
The cross is a popular Good Friday symbol. It is a reminder of the cross that Jesus died on
About Good Friday in other countries
Read more about
Good Friday
.
Good Friday Observances
| Weekday | Date | Year | Name | Holiday type |
| --- | --- | --- | --- | --- |
| Fri | Apr 13 | 1990 | Good Friday | National holiday |
| Fri | Mar 29 | 1991 | Good Friday | National holiday |
| Fri | Apr 17 | 1992 | Good Friday | National holiday |
| Fri | Apr 9 | 1993 | Good Friday | National holiday |
| Fri | Apr 1 | 1994 | Good Friday | National holiday |
| Fri | Apr 14 | 1995 | Good Friday | National holiday |
| Fri | Apr 5 | 1996 | Good Friday | National holiday |
| Fri | Mar 28 | 1997 | Good Friday | National holiday |
| Fri | Apr 10 | 1998 | Good Friday | National holiday |
| Fri | Apr 2 | 1999 | Good Friday | National holiday |
| Fri | Apr 21 | 2000 | Good Friday | National holiday |
| Fri | Apr 13 | 2001 | Good Friday | National holiday |
| Fri | Mar 29 | 2002 | Good Friday | National holiday |
| Fri | Apr 18 | 2003 | Good Friday | National holiday |
| Fri | Apr 9 | 2004 | Good Friday | National holiday |
| Fri | Mar 25 | 2005 | Good Friday | National holiday |
| Fri | Apr 14 | 2006 | Good Friday | National holiday |
| Fri | Apr 6 | 2007 | Good Friday | National holiday |
| Fri | Mar 21 | 2008 | Good Friday | National holiday |
| Fri | Apr 10 | 2009 | Good Friday | National holiday |
| Fri | Apr 2 | 2010 | Good Friday | National holiday |
| Fri | Apr 22 | 2011 | Good Friday | National holiday |
| Fri | Apr 6 | 2012 | Good Friday | National holiday |
| Fri | Mar 29 | 2013 | Good Friday | National holiday |
| Fri | Apr 18 | 2014 | Good Friday | National holiday |
| Fri | Apr 3 | 2015 | Good Friday | National holiday |
| Fri | Mar 25 | 2016 | Good Friday | National holiday |
| Fri | Apr 14 | 2017 | Good Friday | National holiday |
| Fri | Mar 30 | 2018 | Good Friday | National holiday |
| Fri | Apr 19 | 2019 | Good Friday | National holiday |
| Fri | Apr 10 | 2020 | Good Friday | National holiday |
Related holidays
Other holidays in April 2014 in New Zealand
Other calendars
Related links