People Power Anniversary in Philippines
Quick Facts
People Power Anniversary in the Philippines commemorates the successful non-violent demonstration in Manila in 1986 that saw a change of government for the nation.
Local names
| Name | Language |
| --- | --- |
| Anibersaryo ng Rebolusyon sa EDSA | Filipino |
| People Power Anniversary | English |
| Jahrestag der EDSA Revolution | German |
Alternative name
EDSA Revolution Anniversary
People Power Anniversary 2014
Tuesday, February 25, 2014
People Power Anniversary 2015
Wednesday, February 25, 2015
List of dates for other years
People Power Anniversary is a nationwide observance and school holiday in the Philippines each year. This event holds a special place in the hearts of many Filipinos as they remember a revolution that restored democracy in the Philippines in 1986.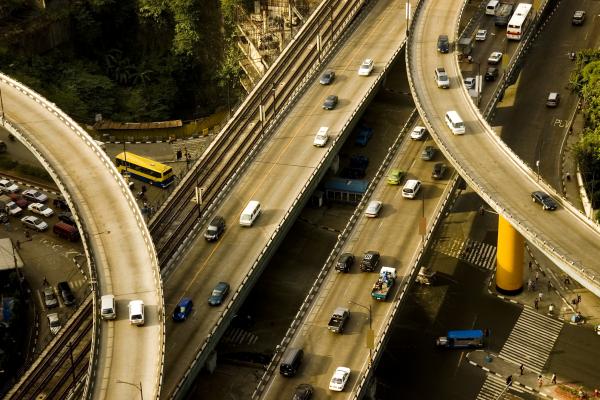 ©iStockphoto.com/tonyoquias
What do people do?
Many people celebrate People Power Anniversary by wearing yellow, which was the official color of the LABAN party, the rival political group that challenged the government back in 1986. Much of the festivities and activities occur in the city of Manila, particularly Epifanio Delos Santos Avenue (EDSA), a major public road where people flock to visit. Activities include programs such as church masses and concerts.
Many people also flash the LABAN (fight) sign, which is an "L" sign using one's index finger and thumb. Media stations broadcast programs about the event through a live feed of street celebrations, documentaries about the revolution, and interviews with prominent political figures and personalities. The print media publish news and feature articles on stories related to this event.
Public life
People Power Anniversary in the Philippines is a school holiday only, so both public and private schools are closed. Business remains open on this day. There is less traffic, especially in cities, on this day, giving commuters a chance to enjoy a brief respite from rush hour traffic woes. There is no disruption of services in public and mass transport systems, with regular routes and schedules remaining intact.
Background
The story behind People Power Anniversary traces back to events that occurred from February 22 to 25, 1986. Masses of disillusioned people, mainly from urban Manila, staged a revolution on the streets of Manila. This revolution eventually led to the downfall of a government that many people saw as corrupt and oppressive.
A major road called EDSA, in Manila, was the stage for crucial events that occurred during the revolution. Nearly two million people were protesting on this street at one point during this historical event. Many Filipinos consider the holiday as historic and important because the revolution changed and reformed the political system in the Philippines.
People Power Anniversary was a working holiday on February 25 in previous years. It was not a day off for work or schools but activities and ceremonies to celebrate the anniversary would continue to occur. In 2009 the Monday nearest February 25 was declared a special holiday for all schools (both public and private).
Symbols
Yellow symbolizes the revolution and also is the official color of the LABAN (fight) political party. The "L" sign which is formed by one's index finger and thumb is another symbol of the LABAN party and the people's defiance of the authoritarian government at the time of the revolution.
Note: Timeanddate.com maintains political neutrality with regard to any of the governments mentioned in this article.
People Power Anniversary Observances
| Weekday | Date | Year | Name | Holiday type |
| --- | --- | --- | --- | --- |
| Sun | Feb 25 | 1990 | People Power Anniversary | Special Non-working Holiday |
| Mon | Feb 25 | 1991 | People Power Anniversary | Special Non-working Holiday |
| Tue | Feb 25 | 1992 | People Power Anniversary | Special Non-working Holiday |
| Thu | Feb 25 | 1993 | People Power Anniversary | Special Non-working Holiday |
| Fri | Feb 25 | 1994 | People Power Anniversary | Special Non-working Holiday |
| Sat | Feb 25 | 1995 | People Power Anniversary | Special Non-working Holiday |
| Sun | Feb 25 | 1996 | People Power Anniversary | Special Non-working Holiday |
| Tue | Feb 25 | 1997 | People Power Anniversary | Special Non-working Holiday |
| Wed | Feb 25 | 1998 | People Power Anniversary | Special Non-working Holiday |
| Thu | Feb 25 | 1999 | People Power Anniversary | Special Non-working Holiday |
| Fri | Feb 25 | 2000 | People Power Anniversary | Special Non-working Holiday |
| Sun | Feb 25 | 2001 | People Power Anniversary | Special Non-working Holiday |
| Mon | Feb 25 | 2002 | People Power Anniversary | Special Non-working Holiday |
| Tue | Feb 25 | 2003 | People Power Anniversary | Special Non-working Holiday |
| Wed | Feb 25 | 2004 | People Power Anniversary | Special Non-working Holiday |
| Fri | Feb 25 | 2005 | People Power Anniversary | Special Non-working Holiday |
| Sat | Feb 25 | 2006 | People Power Anniversary | Special Non-working Holiday |
| Sun | Feb 25 | 2007 | People Power Anniversary | Special Non-working Holiday |
| Mon | Feb 25 | 2008 | People Power Anniversary | Special Non-working Holiday |
| Mon | Feb 23 | 2009 | People Power Anniversary | Observance |
| Mon | Feb 22 | 2010 | People Power Anniversary | Observance |
| Mon | Feb 28 | 2011 | People Power Anniversary | Observance |
| Sat | Feb 25 | 2012 | People Power Anniversary | Observance |
| Mon | Feb 25 | 2013 | People Power Anniversary | Observance |
| Tue | Feb 25 | 2014 | People Power Anniversary | Observance |
| Wed | Feb 25 | 2015 | People Power Anniversary | Observance |
| Thu | Feb 25 | 2016 | People Power Anniversary | Observance |
| Sat | Feb 25 | 2017 | People Power Anniversary | Observance |
| Sun | Feb 25 | 2018 | People Power Anniversary | Observance |
| Mon | Feb 25 | 2019 | People Power Anniversary | Observance |
| Tue | Feb 25 | 2020 | People Power Anniversary | Observance |
Other holidays in February 2014 in Philippines
Other calendars
Related links