World Chronic Obstructive Pulmonary Disease Day
World Chronic Obstructive Pulmonary Disease (COPD) Day is a global effort to boost people's understanding of COPD and advocate for better care for patients. It is annually held the second or third Wednesday of November.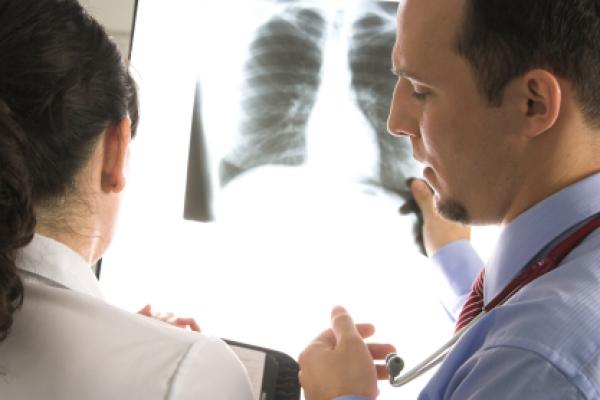 What do people do?
Various health care organizations, educators, government agencies, and patient groups worldwide work together to promote World COPD Day on the second or third Wednesday of November each year. Activities include:
Educational evenings for COPD patients and the general public.
COPD Care Days involving scheduled appointments and counseling sessions.
Openings for COPD education or health clinics.
Free pulmonary function tests.
Outpatient education sessions on quitting smoking.
Talk show radio programs on dealing with COPD.
Bus tours that local physicians organize to bring COPD education and management in remote areas.
The Global Initiative for Chronic Obstructive Lung Disease (GOLD) works with organizations such as the World Health Organization (WHO), which is the United Nations' (UN) directing and coordinating authority for health, to promote World COPD Day.
Public life
The World COPD Day is a global observance and not a public holiday.
Background
About 210 million people have chronic obstructive pulmonary disease (COPD), according to the 2007 WHO estimates. WHO predicts that COPD will become the third leading cause of death worldwide by 2030. Key risk factors for COPD are tobacco smoking, indoor and outdoor air pollution, and exposure to occupational dusts and chemicals. The first World COPD Day was held in 2002. Each year organizers in more than 50 countries worldwide participate in the day.
Symbols
The World COPD Day logo is featured in promotional material for the event. It features a figure of a person, with arms stretched out and the figure's lungs highlighted, in front of a globe. The inside of the globe is blue and marked by grids and the globe's outer part is highlighted in red. The words "World COPD Day" are written on the right side of the image of the figure and globe. A straight, black vertical line marks a fine separation between the image and the text.
World Chronic Obstructive Pulmonary Disease Day Observances
Weekday
Date
Year
Name
Holiday type
Where it is observed
Wed
Nov 20
2002
World Chronic Obstructive Pulmonary Disease Day
United Nations observance
Wed
Nov 19
2003
World Chronic Obstructive Pulmonary Disease Day
United Nations observance
Wed
Nov 17
2004
World Chronic Obstructive Pulmonary Disease Day
United Nations observance
Wed
Nov 16
2005
World Chronic Obstructive Pulmonary Disease Day
United Nations observance
Wed
Nov 15
2006
World Chronic Obstructive Pulmonary Disease Day
United Nations observance
Wed
Nov 14
2007
World Chronic Obstructive Pulmonary Disease Day
United Nations observance
Wed
Nov 19
2008
World Chronic Obstructive Pulmonary Disease Day
United Nations observance
Wed
Nov 18
2009
World Chronic Obstructive Pulmonary Disease Day
United Nations observance
Wed
Nov 17
2010
World Chronic Obstructive Pulmonary Disease Day
United Nations observance
Wed
Nov 16
2011
World Chronic Obstructive Pulmonary Disease Day
United Nations observance
Fri
Nov 16
2012
World Chronic Obstructive Pulmonary Disease Day
United Nations observance
Wed
Nov 20
2013
World Chronic Obstructive Pulmonary Disease Day
United Nations observance
Wed

Other calendars

Related links