Zero Discrimination Day
Quick Facts
Discrimination Day highlights the negative impacts of discrimination and promotes tolerance, compassion and peace.
Local names
| Name | Language |
| --- | --- |
| Zero Discrimination Day | English |
| El Día de la Cero Discriminación | Spanish |
| אפס אפליית יום | Hebrew |
| الصفر التمييز | Arabic |
| 제로 차별의 날 | Korean |
| Null-Diskriminierung-Tag | German |
Zero Discrimination Day 2014
Saturday, March 1, 2014
Zero Discrimination Day 2015
Sunday, March 1, 2015
List of dates for other years
March 1 is Zero Discrimination Day, an annual worldwide event that promotes diversity and recognizes that everyone counts.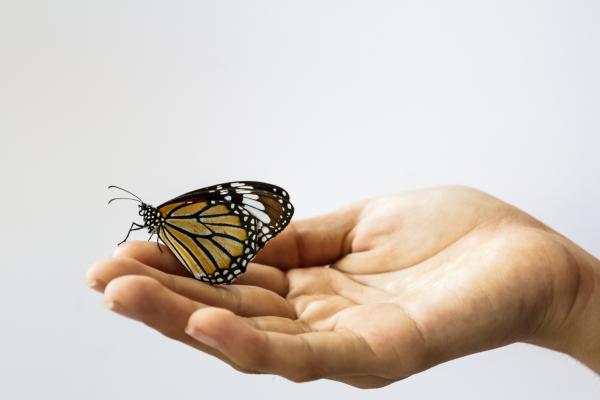 ©bigstockphoto.com/amnachphoto
Celebrate Zero Discrimination Day
Organizations like the United Nations (UN) actively promote the day with various activities to celebrate everyone's right to live a full life with dignity regardless of age, gender, sexuality, nationality, ethnicity, skin color, height, weight, profession, education, and beliefs.
Many countries have laws against discrimination but it's still a problem in all layers of society in every country in the world. Many countries have and still use discrimination as a way of governing.
The symbol for Zero Discrimination Day is the butterfly, widely used by people to share their stories and photos as a way to end discrimination and work towards positive transformation.
What's Open or Closed?
Zero Discrimination Day is a global observance and not a public holiday so it's business as usual.
About Zero Discrimination Day
The UN first celebrated Zero Discrimination Day on March 1, 2014, after UNAIDS, a UN program on human immunodeficiency virus (HIV) and Acquired Immune Deficiency Syndrome (AIDS), launched its Zero Discrimination Campaign on World AIDS Day in December 2013.
Zero Discrimination Day Observances
| Weekday | Date | Year | Name | Holiday type | Where it is observed |
| --- | --- | --- | --- | --- | --- |
| Sat | Mar 1 | 2014 | Zero Discrimination Day | United Nations observance | |
| Sun | Mar 1 | 2015 | Zero Discrimination Day | United Nations observance | |
| Tue | Mar 1 | 2016 | Zero Discrimination Day | United Nations observance | |
| Wed | Mar 1 | 2017 | Zero Discrimination Day | United Nations observance | |
| Thu | Mar 1 | 2018 | Zero Discrimination Day | United Nations observance | |
| Fri | Mar 1 | 2019 | Zero Discrimination Day | United Nations observance | |
| Sun | Mar 1 | 2020 | Zero Discrimination Day | United Nations observance | |
Other calendars
Related links