Primary Election Day Indiana in United States
Quick Facts
Many Indiana residents take part in voting on primary election day in Indiana.
Local names
| Name | Language |
| --- | --- |
| Primary Election Day Indiana | English |
| Día de Elección Primaria en Indiana | Spanish |
| עיקרי בחירות אינדיאנה | Hebrew |
| الأولية انتخاب إنديانا | Arabic |
| 예비 선거 인디애나 | Korean |
| Wahltag in Indiana | German |
Primary Election Day Indiana 2014
Tuesday, May 6, 2014
Primary Election Day Indiana 2015
Tuesday, May 5, 2015
List of dates for other years
Indiana's primary election, also known as primary election day, is listed as a state holiday in which state government offices in Indiana are closed. It is the first Tuesday after the first Monday of May and every two years thereafter.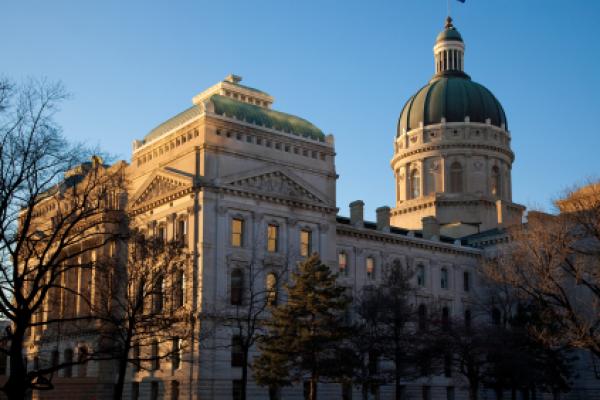 ©iStockphoto.com/kandelfire
What do people do?
Polling Places are open from 6am (06:00) to 6pm (18:00) local time on primary election day in Indiana. Some people volunteer to be poll workers for the primary election. Residents in Indiana who cannot cast their ballot in person on primary election day can be absentee voters.
Voters eligible to vote in Indiana's primary election must be United States citizens and residents in Indiana. Depending on the city or town having the election, the major political parties will nominate candidates for various offices. School board members are elected by voters in several school corporations in either the primary or general election.
Public life
Indiana's primary election day is listed as a state holiday, in which the state government is closed, including the Secretary of State's office. Federal government offices and some local government offices are open. Unless proscribed by law, the governor may set or change the date on which this holiday is observed.
Background
A primary election is a preliminary election in which voters nominate party candidates for office. Voters in a jurisdiction select candidates for subsequent elections. It is one way that a political party nominates candidates for a following general election. They are common in the United States and are conducted by the government on behalf of the parties.
Indiana primaries are "closed" primaries. When voters sign in at their polling place, the clerks ask them which political party ballot they prefer. They vote for only the candidates on this ballot. In the primary, voters nominate the candidates of their party who will be on the ballot in the general election.
Primary Election Day Indiana Observances
| Weekday | Date | Year | Name | Holiday type | Where it is observed |
| --- | --- | --- | --- | --- | --- |
| Tue | May 2 | 2006 | Primary Election Day Indiana | State holiday | Indiana |
| Tue | May 6 | 2008 | Primary Election Day Indiana | State holiday | Indiana |
| Tue | May 4 | 2010 | Primary Election Day Indiana | State holiday | Indiana |
| Tue | May 8 | 2012 | Primary Election Day Indiana | State holiday | Indiana |
| Tue | May 6 | 2014 | Primary Election Day Indiana | State holiday | Indiana |
| Tue | May 5 | 2015 | Primary Election Day Indiana | State holiday | Indiana |
Other holidays in May 2014 in United States
Other calendars
Related links