Global Youth Service Day
Quick Facts
Global Youth Service Day is an annual worldwide observance designed to celebrate the contributions of young volunteers to their communities.
Local names
| Name | Language |
| --- | --- |
| Global Youth Service Day | English |
| Día Global del Voluntariado Juvenil | Spanish |
| שירות יום נוער עולמי | Hebrew |
| اليوم العالمي لخدمة الشباب | Arabic |
| 세계 청소년 봉사의 날 | Korean |
| Global Youth Service Day | German |
Global Youth Service Day 2014
Friday, April 11, 2014
Global Youth Service Day 2015
Friday, April 17, 2015
List of dates for other years
Global Youth Service Day (GYSD) is an annual celebration of young volunteers around the world. It is designed to encourage youth to participate in community service and service-learning and to honor those who have contributed to their communities through voluntary commitment. GYSD is usually observed on a weekend in April, beginning on Friday and ending on Sunday.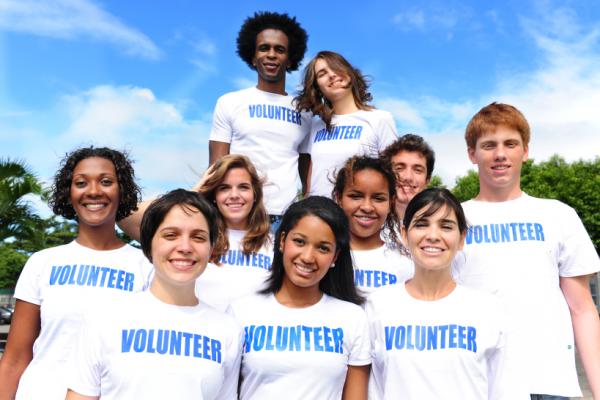 ©iStockphoto.com/mangostock
What do people do?
Every year on Global Youth Service Day, youth organizations, schools and individuals around the world realize thousands of projects. They focus on voluntary community service and range from learning sessions about current social and environmental challenges to clean-up actions, nursing home visits, and concerts. In 2012, the total number of projects on all five continents was 4467.
Public life
Global Youth Service Day is a global observance but not a public holiday.
Background
Global Youth Service Day was launched as National Youth Service Day in 1988. It is coordinated by Youth Service America, and most of the projects are based in the United States. However, a growing number of volunteers from other parts of the world take part in the activities each year.
External link
Learn more and get involved!
Global Youth Service Day Observances
| Weekday | Date | Year | Name | Holiday type | Where it is observed |
| --- | --- | --- | --- | --- | --- |
| Fri | Apr 20 | 2012 | Global Youth Service Day | Worldwide observance | |
| Fri | Apr 26 | 2013 | Global Youth Service Day | Worldwide observance | |
| Fri | Apr 11 | 2014 | Global Youth Service Day | Worldwide observance | |
| Fri | Apr 17 | 2015 | Global Youth Service Day | Worldwide observance | |
| Fri | Apr 15 | 2016 | Global Youth Service Day | Worldwide observance | |
Other calendars
Related links