Word Clock for iPad
This App is being phased out and will no longer be supported. You can use the online version of the Word Clock instead.
---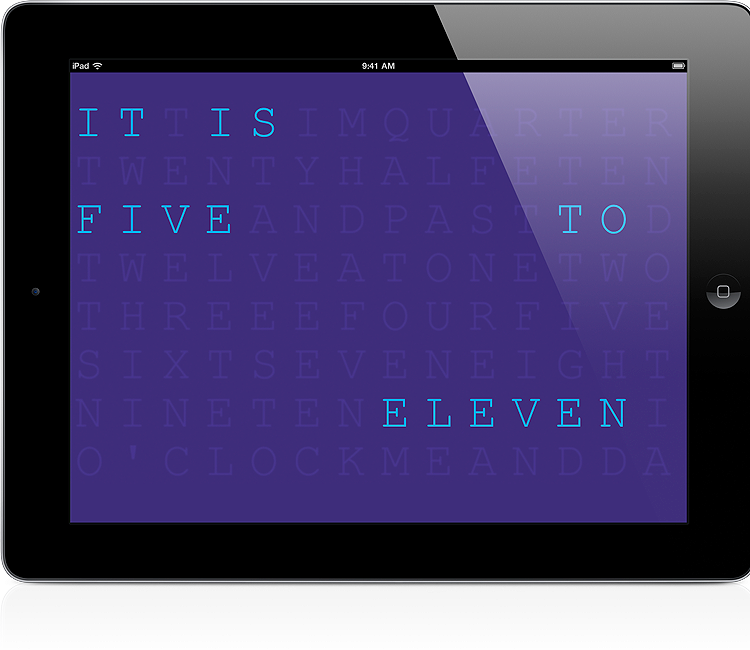 Features
Can be used on both iPhone and Android
Available in 8 languages – great for learning how to tell the time in another language
Choose different themes
Set you own time
The app is free
---
More Apps from timeanddate.com
Check out our selection of apps for iPhone and iPad. We constantly develop new apps, so please keep in touch for updates.
Related links
Related time zone tools