International Year for People of African Descent
The year 2011 is the International Year for People of African Descent. The year 2011 is also the International Year of Youth, the International Year of Forests, and the International Year of Chemistry.
The United Nations' (UN) General Assembly declared the year 2011 to be the International Year for People of African Descent on December 18, 2009. The year aims to strengthen international, national and regional cooperation to benefit the people of African descent, and to recognize and promote their political, economic, social and cultural contributions from their diverse heritage and culture.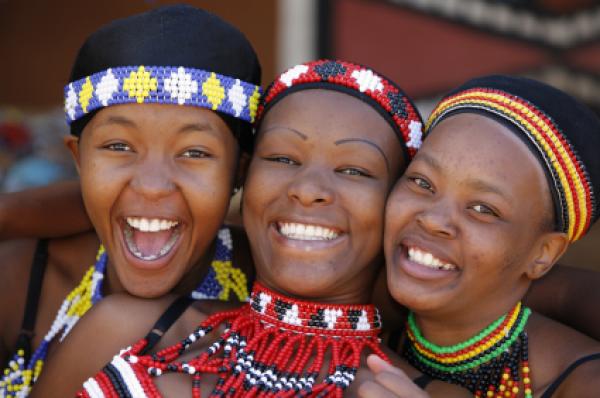 ©iStockphoto.com/ManoAfrica
What Do People Do?
The International Year for People of African Descent coincides with the tenth anniversary of the Durban Conference, which will give focus on certain issues of structural discrimination against people of African descent that is contained in the Durban Declaration and Programme of Action (DDPA).
These issues on structural discrimination include:
Health.
Access to Education.
The administration of Justice.
The collection of disaggregated data as a tool in fighting structural discrimination.
Organizations such as the Working Group of Experts on People of African Descent are recommending different ways countries can commemorate the year. Their hopes are to make an important contribution to the fight against racism, racial discrimination, xenophobia and other related prejudices that are directed towards people of African descent. These include events such as (but not exclusive to) conferences, workshops, expositions, as well as educational activities. The UN encourages all countries to participate in different events to help make the International Year for People of African Descent a success.
The Guyanese government in particular will recognize the year by promoting the unique contributions that Guyanese of African descent have made to the country's history, culture and multi-ethnic heritage. A national program of events and activities aimed at recognizing and paying tribute to the rich legacy of people of African descent and their special contribution to Guyana's formation and development as a nation will be organized by the Ministry of Culture, Youth and Sport in Guyana.
Background
The people of African descent have been victims of racism, structural discrimination and enslavement for centuries. Their inability to access opportunities in education, health, employment and justice has been a great battle with little effective action and progress. People of African descent are dispersed all over the world largely due to the large amount of African descendents that were transported from Africa by the trans- Atlantic slave trade. This situation provides the most striking example of structural discrimination.
Throughout the years, there have been many studies to help address the situation of people of African descent, but there has been little implementation of effective action. There is a great need for various concrete special measures that have been identified, with regular measurement of effectiveness and results, and for the governments concerned to take proactive ownership of the process with the cooperation of the international community.
Calendar tool
Related links