International Year of Quinoa
The United Nations (UN) has declared 2013 as the International Year of the Quinoa (IYQ) and the International Year of Water Cooperation.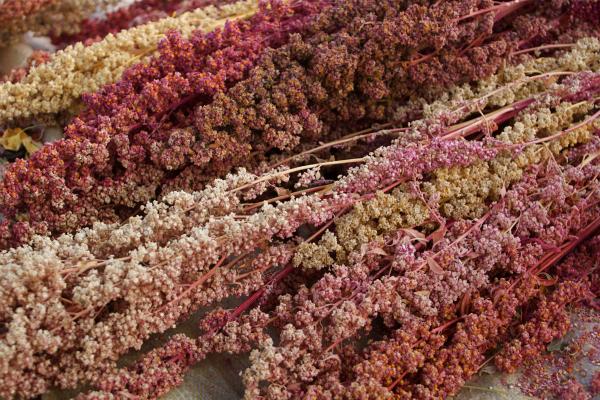 ©iStockphoto.com/ErnestoG
Aim
The Year of Quinoa aims to focus world attention on the "nutritional, economic, environmental and cultural value of quinoa," a seed originally cultivated for food in the Andes, primarily in Peru, Bolivia, and Ecuador.
The main objective of designating 2013 as the IYQ is to raise awareness of how quinoa can provide nutrition, increase food security, and help eradicate poverty around the world.
The slogan for the year – a future planted thousands of years ago – recognizes the contribution of the Andean indigenous people as custodians of this nutritious and biologically diverse seed.
Background
Quinoa is the only plant food that is gluten free, has a high protein content, and contains all essential amino acids. Additionally, it can easily adapt to different ecologies, making it easy to grow in all forms of weather and land conditions.
Its nutritional value and its adaptability makes quinoa an excellent food source in places where ecological conditions do not allow other food crops to thrive, as well as in regions where animal protein do not prominently feature in daily diets.
With the Food and Agriculture Organization at its helm, the key purpose of the year is to emphasize on how quinoa can be used as a way to prevent hunger and alleviate populations from poverty.
The IYQ also hopes to develop a better understanding of Quinoa markets in order to connect existing and future producers with the marketplace, and to facilitate exchange of scientific knowledge regarding the seed.
Celebrations
Activities to observe the year will include a global forum on Quinoa to be held in Ecuador, competitions for innovative uses of quinoa, a multi-language quinoa cookbook, and initiating a global day of quinoa.
Calendar tool
Related links