Queensland Day in Australia
Quick Facts
Queenslanders commemorate their state's birthday on Queensland Day in Australia.
Local names
| Name | Language |
| --- | --- |
| Queensland Day | English |
| Queensland Day | German |
Queensland Day 2014
Friday, June 6, 2014
Queensland Day 2015
Saturday, June 6, 2015
List of dates for other years
Thousands of Queenslanders celebrate Queensland Day, which is part of week-long celebrations throughout the north-eastern Australian state, on June 6.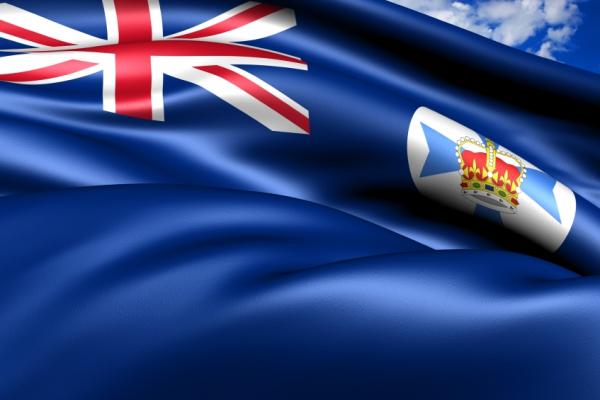 ©iStockphoto.com/chelovek
What do people do?
Queensland Day celebrations are part of Queensland Week, which focuses on the state's history and development, the people of Queensland, and their achievements. State awards to honor top-achieving Queenslanders highlight the week-long celebrations that take place in early June. Some workplaces are decorated in the color maroon to symbolize pride in their state. Many schools host sausage sizzles (barbecues with grilled sausages) or lunches where iconic state dishes are served.
Public life
Queensland Day is a state observance and not a public holiday in Queensland, Australia.
Background
Queensland Day commemorates when Queen Victoria signed documents granting Queensland the right to its own representative government. It was a self-governing colony from 1859 to 1901, and became one of Australia's 6 founding states on January 1, 1901. The day has officially been celebrated since 1981.
Queensland Day Observances
| Weekday | Date | Year | Name | Holiday type | Where it is observed |
| --- | --- | --- | --- | --- | --- |
| Wed | Jun 6 | 1990 | Queensland Day | Local observance | |
| Thu | Jun 6 | 1991 | Queensland Day | Local observance | |
| Sat | Jun 6 | 1992 | Queensland Day | Local observance | |
| Sun | Jun 6 | 1993 | Queensland Day | Local observance | |
| Mon | Jun 6 | 1994 | Queensland Day | Local observance | |
| Tue | Jun 6 | 1995 | Queensland Day | Local observance | |
| Thu | Jun 6 | 1996 | Queensland Day | Local observance | |
| Fri | Jun 6 | 1997 | Queensland Day | Local observance | |
| Sat | Jun 6 | 1998 | Queensland Day | Local observance | |
| Sun | Jun 6 | 1999 | Queensland Day | Local observance | |
| Tue | Jun 6 | 2000 | Queensland Day | Local observance | |
| Wed | Jun 6 | 2001 | Queensland Day | Local observance | |
| Thu | Jun 6 | 2002 | Queensland Day | Local observance | |
| Fri | Jun 6 | 2003 | Queensland Day | Local observance | |
| Sun | Jun 6 | 2004 | Queensland Day | Local observance | |
| Mon | Jun 6 | 2005 | Queensland Day | Local observance | |
| Tue | Jun 6 | 2006 | Queensland Day | Local observance | |
| Wed | Jun 6 | 2007 | Queensland Day | Local observance | |
| Fri | Jun 6 | 2008 | Queensland Day | Local observance | |
| Sat | Jun 6 | 2009 | Queensland Day | Local observance | |
| Sun | Jun 6 | 2010 | Queensland Day | Local observance | |
| Mon | Jun 6 | 2011 | Queensland Day | Local observance | |
| Wed | Jun 6 | 2012 | Queensland Day | Local observance | |
| Thu | Jun 6 | 2013 | Queensland Day | Local observance | |
| Fri | Jun 6 | 2014 | Queensland Day | Local observance | |
| Sat | Jun 6 | 2015 | Queensland Day | Local observance | |
| Mon | Jun 6 | 2016 | Queensland Day | Local observance | |
| Tue | Jun 6 | 2017 | Queensland Day | Local observance | |
| Wed | Jun 6 | 2018 | Queensland Day | Local observance | |
| Thu | Jun 6 | 2019 | Queensland Day | Local observance | |
| Sat | Jun 6 | 2020 | Queensland Day | Local observance | |
Other holidays in June 2014 in Australia
Other calendars
Related links