Gold Cup Parade in Canada
Quick Facts
The Gold Cup Parade is Atlantic Canada's largest parade and the largest parade east of Montreal. It is held annually in Charlottetown, Prince Edward Island, Canada on the third Friday of August.
Name
Gold Cup Parade
Gold Cup Parade 2013
Friday, August 16, 2013
Gold Cup Parade 2014
Friday, August 15, 2014
List of dates for other years
The Gold Cup Parade is a feature event for Old Home Week, which celebrates the joys of the summer season in Prince Edward Island (PEI), Canada.
The parade occurs on the third Friday of August and attracts about 65,000 people from across Canada and the United States.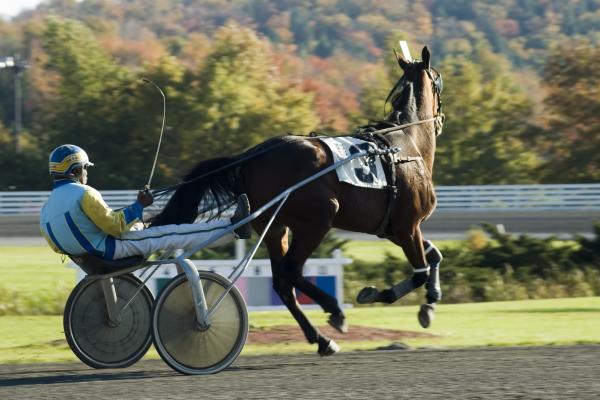 ©iStockphoto.com/grafficx
What do People Do?
Many people travel to Charlottetown, PEI, from across Canada and from the United States to attend the parade and experience the activities during Old Home Week. The event has a different theme each year.
The parade consists of marching bands from the Maritimes, Quebec and sometimes the United States. There are more than 50 floats, giant helium-filled character balloons and many horse, car, and clown entries. Many businesses, communities and organizations enter floats of every size, shape, and complexity in the parade that is later awarded on different criteria, such as the most humorous float and the best overall float.
Public Life
The Gold Cup Parade is on the third Friday of August in the province of Prince Edward Island. Many employers grant their staff time off to enjoy the parade. Partial road closures may occur on the parade route in Charlottetown during the event.
Background
The first Gold Cup Parade was held in 1962 and was founded by Frank Acorn and Bill Hancox to revive the appeal of Old Home Week in Charlottetown, Prince Edward Island, Canada. It has become an annual event since then. The parade focuses its attention on PEI's harness racing industry.
The first Gold Cup Parade organization consisted of a close group of businessmen who assisted the Charlottetown Driving Park to organize the annual parade. As the parade's reputation grew, the group became a non-profit company in 1986. It was named The Charlottetown Parade Committee Inc. and now owns the name "The Gold Cup Parade". The organization consists of a board of 15 volunteers as well as an executive board that meets year-round to plan the parade. The parade's 50th anniversary was marked for August 20, 2010.
Gold Cup Parade Observances
| Weekday | Date | Year | Name | Holiday type | Where it is a statutory holiday |
| --- | --- | --- | --- | --- | --- |
| Fri | Aug 15 | 1980 | Gold Cup Parade | Local holiday | Pr.Edward I |
| Fri | Aug 21 | 1981 | Gold Cup Parade | Local holiday | Pr.Edward I |
| Fri | Aug 20 | 1982 | Gold Cup Parade | Local holiday | Pr.Edward I |
| Fri | Aug 19 | 1983 | Gold Cup Parade | Local holiday | Pr.Edward I |
| Fri | Aug 17 | 1984 | Gold Cup Parade | Local holiday | Pr.Edward I |
| Fri | Aug 16 | 1985 | Gold Cup Parade | Local holiday | Pr.Edward I |
| Fri | Aug 15 | 1986 | Gold Cup Parade | Local holiday | Pr.Edward I |
| Fri | Aug 21 | 1987 | Gold Cup Parade | Local holiday | Pr.Edward I |
| Fri | Aug 19 | 1988 | Gold Cup Parade | Local holiday | Pr.Edward I |
| Fri | Aug 18 | 1989 | Gold Cup Parade | Local holiday | Pr.Edward I |
| Fri | Aug 17 | 1990 | Gold Cup Parade | Local holiday | Pr.Edward I |
| Fri | Aug 16 | 1991 | Gold Cup Parade | Local holiday | Pr.Edward I |
| Fri | Aug 21 | 1992 | Gold Cup Parade | Local holiday | Pr.Edward I |
| Fri | Aug 20 | 1993 | Gold Cup Parade | Local holiday | Pr.Edward I |
| Fri | Aug 19 | 1994 | Gold Cup Parade | Local holiday | Pr.Edward I |
| Fri | Aug 18 | 1995 | Gold Cup Parade | Local holiday | Pr.Edward I |
| Fri | Aug 16 | 1996 | Gold Cup Parade | Local holiday | Pr.Edward I |
| Fri | Aug 15 | 1997 | Gold Cup Parade | Local holiday | Pr.Edward I |
| Fri | Aug 21 | 1998 | Gold Cup Parade | Local holiday | Pr.Edward I |
| Fri | Aug 20 | 1999 | Gold Cup Parade | Local holiday | Pr.Edward I |
| Fri | Aug 18 | 2000 | Gold Cup Parade | Local holiday | Pr.Edward I |
| Fri | Aug 17 | 2001 | Gold Cup Parade | Local holiday | Pr.Edward I |
| Fri | Aug 16 | 2002 | Gold Cup Parade | Local holiday | Pr.Edward I |
| Fri | Aug 15 | 2003 | Gold Cup Parade | Local holiday | Pr.Edward I |
| Fri | Aug 20 | 2004 | Gold Cup Parade | Local holiday | Pr.Edward I |
| Fri | Aug 19 | 2005 | Gold Cup Parade | Local holiday | Pr.Edward I |
| Fri | Aug 18 | 2006 | Gold Cup Parade | Local holiday | Pr.Edward I |
| Fri | Aug 17 | 2007 | Gold Cup Parade | Local holiday | Pr.Edward I |
| Fri | Aug 15 | 2008 | Gold Cup Parade | Local holiday | Pr.Edward I |
| Fri | Aug 21 | 2009 | Gold Cup Parade | Local holiday | Pr.Edward I |
| Fri | Aug 20 | 2010 | Gold Cup Parade | Local holiday | Pr.Edward I |
| Fri | Aug 19 | 2011 | Gold Cup Parade | Local holiday | Pr.Edward I |
| Fri | Aug 17 | 2012 | Gold Cup Parade | Local holiday | Pr.Edward I |
| Fri | Aug 16 | 2013 | Gold Cup Parade | Local holiday | Pr.Edward I |
| Fri | Aug 15 | 2014 | Gold Cup Parade | Local holiday | Pr.Edward I |
| Fri | Aug 21 | 2015 | Gold Cup Parade | Local holiday | Pr.Edward I |
Other holidays in August 2013 in Canada
Advertising

Other calendars
Related links