Assumption of Mary in France
Quick Facts
The Feast of the Assumption of Mary is an occasion for Catholics to honor the belief that God assumed the Virgin Mary to heaven.
Local names
| Name | Language |
| --- | --- |
| L'Assomption | French |
| Assumption of Mary | English |
| Mariä Himmelfahrt | German |
Assumption of Mary 2014
Friday, August 15, 2014
Assumption of Mary 2015
Saturday, August 15, 2015
List of dates for other years
The Feast of the Assumption of Mary (L'Assomption de Marie) celebrates the Catholic belief that the Virgin Mary's spirit and body was assumed to heaven. It is an important occasion for village and church festivals and is a public holiday in France.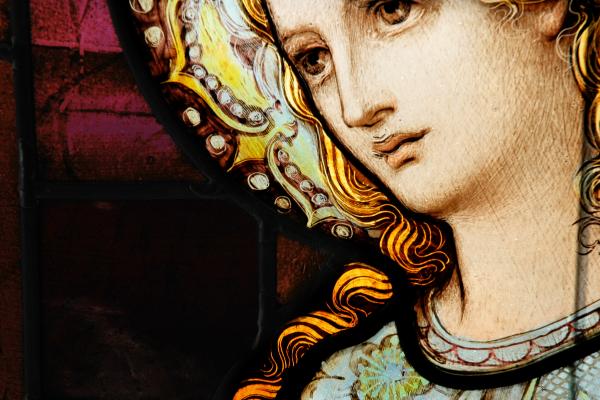 ©iStockphoto.com/mstroz
What do people do?
Many Catholics in France attend church services to mark the Assumption of Mary on August 15 each year. Many churches are dedicated to the Assumption of Mary and hold special celebrations on this date. Village festivals are held in rural areas. These festivals may consist of sports events, parades, markets or communal meals. The Feast of the Assumption of Mary is in the middle of the August holiday season so many people are on vacation at this time.
Lourdes is a village south-west France, close to the Spanish border. It became a center of Christian Pilgrimage after a girl claimed that a beautiful lady appeared to her in the Grotto of Massabielle on February 11, 1858. Many Catholics believed that this was the Blessed Virgin Mary. Millions of people now attend the special celebrations held in Lourdes on August 15 each year.
Public life
Public life in France is generally quiet on the Feast of the Assumption of Mary. Post offices, banks, stores and other businesses are closed. Outside of tourist areas, restaurants and cafes may also be closed for one or more days. However, some stores in Paris, as well as at airports and railway stations and along major highways, are open.
Public transport service schedules vary depending on where one lives and intends to travel. Some villages and small towns hold parades or other events that may cause some local disruption to traffic. Churches may be closed for visitors who do not wish to take part in the services and guided tours may not be available.
About Assumption of Mary in other countries
Read more about
Assumption of Mary
.
Assumption of Mary Observances
| Weekday | Date | Year | Name | Holiday type |
| --- | --- | --- | --- | --- |
| Wed | Aug 15 | 1990 | Assumption of Mary | National holiday |
| Thu | Aug 15 | 1991 | Assumption of Mary | National holiday |
| Sat | Aug 15 | 1992 | Assumption of Mary | National holiday |
| Sun | Aug 15 | 1993 | Assumption of Mary | National holiday |
| Mon | Aug 15 | 1994 | Assumption of Mary | National holiday |
| Tue | Aug 15 | 1995 | Assumption of Mary | National holiday |
| Thu | Aug 15 | 1996 | Assumption of Mary | National holiday |
| Fri | Aug 15 | 1997 | Assumption of Mary | National holiday |
| Sat | Aug 15 | 1998 | Assumption of Mary | National holiday |
| Sun | Aug 15 | 1999 | Assumption of Mary | National holiday |
| Tue | Aug 15 | 2000 | Assumption of Mary | National holiday |
| Wed | Aug 15 | 2001 | Assumption of Mary | National holiday |
| Thu | Aug 15 | 2002 | Assumption of Mary | National holiday |
| Fri | Aug 15 | 2003 | Assumption of Mary | National holiday |
| Sun | Aug 15 | 2004 | Assumption of Mary | National holiday |
| Mon | Aug 15 | 2005 | Assumption of Mary | National holiday |
| Tue | Aug 15 | 2006 | Assumption of Mary | National holiday |
| Wed | Aug 15 | 2007 | Assumption of Mary | National holiday |
| Fri | Aug 15 | 2008 | Assumption of Mary | National holiday |
| Sat | Aug 15 | 2009 | Assumption of Mary | National holiday |
| Sun | Aug 15 | 2010 | Assumption of Mary | National holiday |
| Mon | Aug 15 | 2011 | Assumption of Mary | National holiday |
| Wed | Aug 15 | 2012 | Assumption of Mary | National holiday |
| Thu | Aug 15 | 2013 | Assumption of Mary | National holiday |
| Fri | Aug 15 | 2014 | Assumption of Mary | National holiday |
| Sat | Aug 15 | 2015 | Assumption of Mary | National holiday |
| Mon | Aug 15 | 2016 | Assumption of Mary | National holiday |
| Tue | Aug 15 | 2017 | Assumption of Mary | National holiday |
| Wed | Aug 15 | 2018 | Assumption of Mary | National holiday |
| Thu | Aug 15 | 2019 | Assumption of Mary | National holiday |
| Sat | Aug 15 | 2020 | Assumption of Mary | National holiday |
Other holidays in August 2014 in France
Other calendars
Related links