Corpus Christi in Germany
Quick Facts
Corpus Christi celebrates the Eucharist and is public holiday in some parts of Germany.
Local names
| Name | Language |
| --- | --- |
| Fronleichnam | German |
| Corpus Christi | English |
Corpus Christi 2014
Thursday, June 19, 2014
Corpus Christi 2015
Thursday, June 4, 2015
List of dates for other years
Corpus Christi (Fronleichnam) falls on a Thursday 60 days after Easter Sunday. The day honors the Eucharist (Holy Communion, Lord's Supper), which is important in the Catholic church. Corpus Christi is a public holiday in some parts of Germany and is marked by parades for the blessed sacrament (in form of bread or wafers).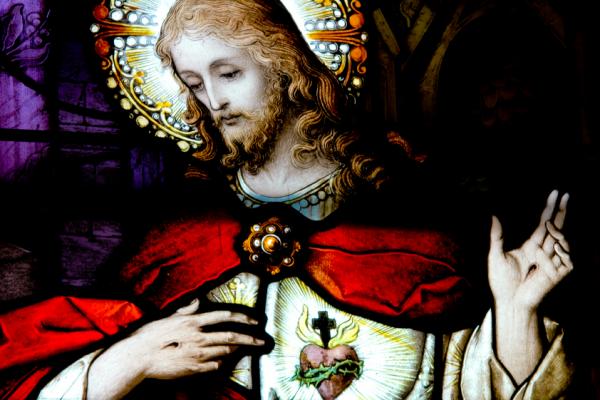 ©iStockphoto.com/mstroz
What do people do?
Many Catholics and some Protestants in Germany attend a church service on Corpus Christi. During the church service, special attention is paid to the sacrament's blessing. The sacrament consists of bread or wafers that are believed to be Jesus' body. In many places, the blessed sacrament is paraded outside during or after the service. This often results in a colorful celebration, especially in small villages.
A procession by ships is held on the banks of the Rhine in Cologne. This is known as the Muelheimer Gottestracht and has been held every year since 1435. It is possible for passengers to ride on some of the ships in the procession.
The custom's origins are uncertain. However it is thought that a thief wanted to cross the river by boat but an unseen force prevented the boat from crossing the water. This was seen as God finding a way to punish the thief for his sins.
Public life
Corpus Christi is a public holiday in the states of Baden-Wuerttemberg, Bavaria, Hesse, North Rhine-Westphalia, Rhineland-Palatinate and Saarland and in some parts of Sachsen and Thuringia. Post offices, banks, stores and other businesses are closed in these areas. However, stores in some tourist areas may be open and stores at railway stations, airports and along highways are usually open.
Public transport schedules may be normal, reduced or have no service depending on where one lives or wants to travel. Corpus Christi is not a public holiday in the rest of Germany.
Background
Corpus Christi became a Christian feast following the work of the nun known as Juliana of Liege, a city now in Belgium. She lived from 1193 until 1252 and repeatedly had visions of Jesus reminding her that there was no special feast day for the Blessed Sacrament. Many Christians celebrated the festival as far back as 1246.
Then, in 1264, Pope Urban IV ordered that the Feast of the Blessed Sacrament should be celebrated on the Thursday after Trinity Sunday. Since Trinity Sunday is one week after Pentecost, Corpus Christi is 10 days after Pentecost and 60 days after Easter Sunday.
Symbols
The Eucharist is a celebration of the last meal Jesus shared with his disciples. Common symbols are the bread or wafers and the wine that are believed to be Jesus' body and blood, the plate that holds the bread and the chalice that holds the wine. Other symbols are processional banners and cloths to protect the blessed sacrament (bread or wafers) as it is paraded outdoors.
About Corpus Christi in other countries
Read more about
Corpus Christi
.
Corpus Christi Observances
| Weekday | Date | Year | Name | Holiday type | Where it is observed |
| --- | --- | --- | --- | --- | --- |
| Thu | Jun 14 | 1990 | Corpus Christi | Common Local holidays | BW, BY, HE, NRW, RLP, SL |
| Thu | May 30 | 1991 | Corpus Christi | Common Local holidays | BW, BY, HE, NRW, RLP, SL |
| Thu | Jun 18 | 1992 | Corpus Christi | Common Local holidays | BW, BY, HE, NRW, RLP, SL |
| Thu | Jun 10 | 1993 | Corpus Christi | Common Local holidays | BW, BY, HE, NRW, RLP, SL |
| Thu | Jun 2 | 1994 | Corpus Christi | Common Local holidays | BW, BY, HE, NRW, RLP, SL |
| Thu | Jun 15 | 1995 | Corpus Christi | Common Local holidays | BW, BY, HE, NRW, RLP, SL |
| Thu | Jun 6 | 1996 | Corpus Christi | Common Local holidays | BW, BY, HE, NRW, RLP, SL |
| Thu | May 29 | 1997 | Corpus Christi | Common Local holidays | BW, BY, HE, NRW, RLP, SL |
| Thu | Jun 11 | 1998 | Corpus Christi | Common Local holidays | BW, BY, HE, NRW, RLP, SL |
| Thu | Jun 3 | 1999 | Corpus Christi | Common Local holidays | BW, BY, HE, NRW, RLP, SL |
| Thu | Jun 22 | 2000 | Corpus Christi | Common Local holidays | BW, BY, HE, NRW, RLP, SL |
| Thu | Jun 14 | 2001 | Corpus Christi | Common Local holidays | BW, BY, HE, NRW, RLP, SL |
| Thu | May 30 | 2002 | Corpus Christi | Common Local holidays | BW, BY, HE, NRW, RLP, SL |
| Thu | Jun 19 | 2003 | Corpus Christi | Common Local holidays | BW, BY, HE, NRW, RLP, SL |
| Thu | Jun 10 | 2004 | Corpus Christi | Common Local holidays | BW, BY, HE, NRW, RLP, SL |
| Thu | May 26 | 2005 | Corpus Christi | Common Local holidays | BW, BY, HE, NRW, RLP, SL |
| Thu | Jun 15 | 2006 | Corpus Christi | Common Local holidays | BW, BY, HE, NRW, RLP, SL |
| Thu | Jun 7 | 2007 | Corpus Christi | Common Local holidays | BW, BY, HE, NRW, RLP, SL |
| Thu | May 22 | 2008 | Corpus Christi | Common Local holidays | BW, BY, HE, NRW, RLP, SL |
| Thu | Jun 11 | 2009 | Corpus Christi | Common Local holidays | BW, BY, HE, NRW, RLP, SL |
| Thu | Jun 3 | 2010 | Corpus Christi | Common Local holidays | BW, BY, HE, NRW, RLP, SL |
| Thu | Jun 23 | 2011 | Corpus Christi | Common Local holidays | BW, BY, HE, NRW, RLP, SL |
| Thu | Jun 7 | 2012 | Corpus Christi | Common Local holidays | BW, BY, HE, NRW, RLP, SL |
| Thu | May 30 | 2013 | Corpus Christi | Common Local holidays | BW, BY, HE, NRW, RLP, SL |
| Thu | Jun 19 | 2014 | Corpus Christi | Common Local holidays | BW, BY, HE, NRW, RLP, SL |
| Thu | Jun 4 | 2015 | Corpus Christi | Common Local holidays | BW, BY, HE, NRW, RLP, SL, SN, TH |
| Thu | May 26 | 2016 | Corpus Christi | Common Local holidays | BW, BY, HE, NRW, RLP, SL, SN, TH |
| Thu | Jun 15 | 2017 | Corpus Christi | Common Local holidays | BW, BY, HE, NRW, RLP, SL, SN, TH |
| Thu | May 31 | 2018 | Corpus Christi | Common Local holidays | BW, BY, HE, NRW, RLP, SL, SN, TH |
| Thu | Jun 20 | 2019 | Corpus Christi | Common Local holidays | BW, BY, HE, NRW, RLP, SL, SN, TH |
| Thu | Jun 11 | 2020 | Corpus Christi | Common Local holidays | BW, BY, HE, NRW, RLP, SL, SN, TH |
Other holidays in June 2014 in Germany
Other calendars
Related links