Children's Day in Mexico
Quick Facts
Children's Day is a Mexican observance that honors and appreciates children.
Local names
| Name | Language |
| --- | --- |
| Children's Day | English |
| Día del Niño | Spanish |
| Kindertag | German |
Children's Day 2014
Wednesday, April 30, 2014
Children's Day 2015
Thursday, April 30, 2015
List of dates for other years
Children's Day (El Día Del Niño) is celebrated as a tribute to children in Mexico on April 30.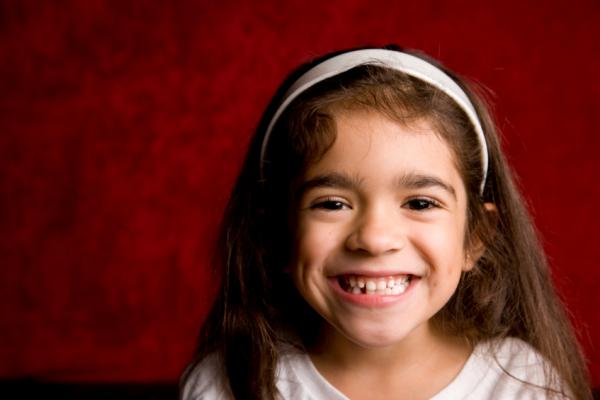 ©iStockphoto.com/JBryson
Celebrate Children's Day
Schools host special events inviting parents to celebrate and share Children's Day with students. Parties are held and children take part in activities like face painting, story-telling, art workshops, and plays.
Public life
Children's Day is a national observance in Mexico.
About Children's Day
Children's Day has been celebrated annually in Mexico since 1925. Children are recognized as an important part of society so the day focuses on the importance of loving, accepting and appreciating children.
Children's Day Observances
| Weekday | Date | Year | Name | Holiday type |
| --- | --- | --- | --- | --- |
| Mon | Apr 30 | 1990 | Children's Day | Observance |
| Tue | Apr 30 | 1991 | Children's Day | Observance |
| Thu | Apr 30 | 1992 | Children's Day | Observance |
| Fri | Apr 30 | 1993 | Children's Day | Observance |
| Sat | Apr 30 | 1994 | Children's Day | Observance |
| Sun | Apr 30 | 1995 | Children's Day | Observance |
| Tue | Apr 30 | 1996 | Children's Day | Observance |
| Wed | Apr 30 | 1997 | Children's Day | Observance |
| Thu | Apr 30 | 1998 | Children's Day | Observance |
| Fri | Apr 30 | 1999 | Children's Day | Observance |
| Sun | Apr 30 | 2000 | Children's Day | Observance |
| Mon | Apr 30 | 2001 | Children's Day | Observance |
| Tue | Apr 30 | 2002 | Children's Day | Observance |
| Wed | Apr 30 | 2003 | Children's Day | Observance |
| Fri | Apr 30 | 2004 | Children's Day | Observance |
| Sat | Apr 30 | 2005 | Children's Day | Observance |
| Sun | Apr 30 | 2006 | Children's Day | Observance |
| Mon | Apr 30 | 2007 | Children's Day | Observance |
| Wed | Apr 30 | 2008 | Children's Day | Observance |
| Thu | Apr 30 | 2009 | Children's Day | Observance |
| Fri | Apr 30 | 2010 | Children's Day | Observance |
| Sat | Apr 30 | 2011 | Children's Day | Observance |
| Mon | Apr 30 | 2012 | Children's Day | Observance |
| Tue | Apr 30 | 2013 | Children's Day | Observance |
| Wed | Apr 30 | 2014 | Children's Day | Observance |
| Thu | Apr 30 | 2015 | Children's Day | Observance |
| Sat | Apr 30 | 2016 | Children's Day | Observance |
| Sun | Apr 30 | 2017 | Children's Day | Observance |
| Mon | Apr 30 | 2018 | Children's Day | Observance |
| Tue | Apr 30 | 2019 | Children's Day | Observance |
| Thu | Apr 30 | 2020 | Children's Day | Observance |
Related holidays
Other holidays in April 2014 in Mexico
Other calendars
Related links