Mother's Day in Mexico
Quick Facts
Many Mexicans celebrate Mothers' Day as a festive family event in which mothers are given cards, flowers, and presents.
Local names
| Name | Language |
| --- | --- |
| Mother's Day | English |
| Día de las Madres | Spanish |
| Muttertag | German |
Mother's Day 2014
Saturday, May 10, 2014
Mother's Day 2015
Sunday, May 10, 2015
List of dates for other years
Mothers' Day (El Dia de la Madre) is a popular celebration for mothers and mother figures across Mexico on May 10.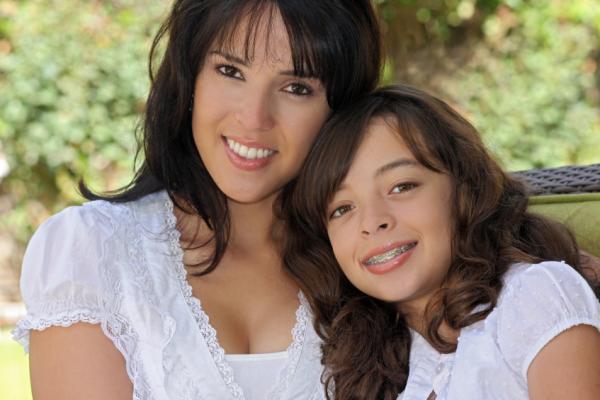 ©iStockphoto.com/Phrysphotos
Celebrate Mothers' Day
Mothers and mother figures are given flowers, cards, candy, and other gifts that symbolize appreciation, respect and love. It is a bittersweet day for moms of missing children (desaparecidos). Groups of these mothers protested on Mothers' Day, calling for the government to help find their children, in previous years.
Public life
Mothers' Day is an observance and not a public holiday in Mexico. However, some public offices have been known to close early in the afternoon so employees can spend some of the day with their mothers.
About Mothers' Day
The first official Mothers' Day celebration in Mexico was held on May 10, 1922. The celebration soon took on religious undertones, with images of the Madonna and Child being displayed on Mother's Day. The day has gained widespread popularity over the years. It is also celebrated in other countries worldwide.
About Mother's Day in other countries
Read more about
Mother's Day
.
Mother's Day Observances
| Weekday | Date | Year | Name | Holiday type |
| --- | --- | --- | --- | --- |
| Thu | May 10 | 1990 | Mother's Day | Observance |
| Fri | May 10 | 1991 | Mother's Day | Observance |
| Sun | May 10 | 1992 | Mother's Day | Observance |
| Mon | May 10 | 1993 | Mother's Day | Observance |
| Tue | May 10 | 1994 | Mother's Day | Observance |
| Wed | May 10 | 1995 | Mother's Day | Observance |
| Fri | May 10 | 1996 | Mother's Day | Observance |
| Sat | May 10 | 1997 | Mother's Day | Observance |
| Sun | May 10 | 1998 | Mother's Day | Observance |
| Mon | May 10 | 1999 | Mother's Day | Observance |
| Wed | May 10 | 2000 | Mother's Day | Observance |
| Thu | May 10 | 2001 | Mother's Day | Observance |
| Fri | May 10 | 2002 | Mother's Day | Observance |
| Sat | May 10 | 2003 | Mother's Day | Observance |
| Mon | May 10 | 2004 | Mother's Day | Observance |
| Tue | May 10 | 2005 | Mother's Day | Observance |
| Wed | May 10 | 2006 | Mother's Day | Observance |
| Thu | May 10 | 2007 | Mother's Day | Observance |
| Sat | May 10 | 2008 | Mother's Day | Observance |
| Sun | May 10 | 2009 | Mother's Day | Observance |
| Mon | May 10 | 2010 | Mother's Day | Observance |
| Tue | May 10 | 2011 | Mother's Day | Observance |
| Thu | May 10 | 2012 | Mother's Day | Observance |
| Fri | May 10 | 2013 | Mother's Day | Observance |
| Sat | May 10 | 2014 | Mother's Day | Observance |
| Sun | May 10 | 2015 | Mother's Day | Observance |
| Tue | May 10 | 2016 | Mother's Day | Observance |
| Wed | May 10 | 2017 | Mother's Day | Observance |
| Thu | May 10 | 2018 | Mother's Day | Observance |
| Fri | May 10 | 2019 | Mother's Day | Observance |
| Sun | May 10 | 2020 | Mother's Day | Observance |
Related holidays
Other holidays in May 2014 in Mexico
Other calendars
Related links